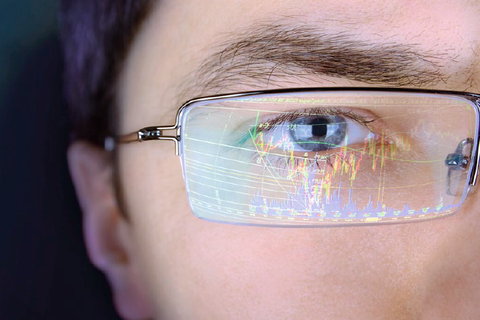 <>What goes on in the mind of an investor can impact his performance and profit. Veterans, and even professional traders and brokers, are not immune—at their level of expertise, winning becomes less about strategy and more about mindset.
Forex trader Mario Sant Singh, founder and CEO of FX1 Academy and director at FX Primus Ltd., knows full well the challenges. As a novice, he lost $3,000 (around P130,000)of his hard-earned money within a week. And yet he persevered, and seven years after his initial foray, is now considered an expert advisor (even dubbed "King of Forex in Asia").
1.    Don't be paralyzed by risk.
Singh says you can't lose more than what you put in. "If you start with $1,000 (around P43,000), worst-case scenario is you lose the entire $1,000; no one is going to go after your house or your car or your wife."
Preventing this from happening, he says, entails money management, strategy (discussed at length in his book,
17 Proven Currency Trading Strategies: How to Profit in the Forex Market
), and the right state of mind.
However, you can't earn a second income from forex trading unless you try. "To get a piece of the pie, you have to take part in the action," says Singh.
2.    Find a mentor.
"I wasn't really trained in economics or finance, but I had great mentors," admits Singh, whose previous career was running a cleaning business (which he later sold at a profit). His pay-it-forward aim is to provide coaching and thus create "a million millionaires" globally by 2020. Beginners need to go through a process of understanding the markets, says Singh, and mentors can provide the needed financial education.
3.    Cover your losses.
Unlike the stock market, the forex market is online 24 hours, and one can buy (with the expectation that the market is going up) and sell (with the expectation that the market will drop) at any time. However, 85 percent of people forget to put a "stop-loss" order—the limit at which one cuts losses by selling out when the price reaches a certain level.
"I will never lose more than 2 percent of my trade. Meaning to say, if I start off with $1,000, when if I were to hit my stop-loss level, I would never lose more than $20 (around P870). Two percent of $1,000 is $20, right? So you will always calculate your risk so that it is never more than 2 percent," says Singh.
4.    Stick to a plan.
"You need a trading plan— a set of rules—and you never take a trade until all the rules are met. Never trust yourself. Trading is counter-intuitive," says Singh.
If an investor were to risk only 2 percent while making a 4 percent profit (a risk-reward ratio of 1:2), he needs to win only four out of 10 trades in a month to be profitable. The hardest rule to follow, says Singh, is to quit when ahead.
"The problem is not so much can you make that money, the problem is how the hell do you stop trading once you make it? The key thing is that once you win, protect it. Once you meet your target, stop," says Singh.
5.    Manage emotion.
Money management—calculating risk per trade, stop-loss, and so on—becomes habitual, but maintaining a serene state of mind remains a challenge. "It's basically how you would handle the emotions of fear, hope, greed and ignorance," says Singh. "In a succession of two or three trades, all the emotion starts filling up your mind, and you lose because you may have known the strategy, you may have known the money management, but because of the emotions that gripped you, you screwed up your entire plan!"
6.    Want it.
"It has always been a mind game. How many people will succeed? I say 20 percent," says Singh. "You need three things to be successful: knowledge, action, desire. Any mentor can give you knowledge and action, no one can really give you desire. Some things have to come from deep inside you."
Photo: Getty Images

This article was originally published in the August 2013 issue of Entrepreneur magazine.

Subscribe to the print or digital version of the magazine through following this link.
ADVERTISEMENT - CONTINUE READING BELOW