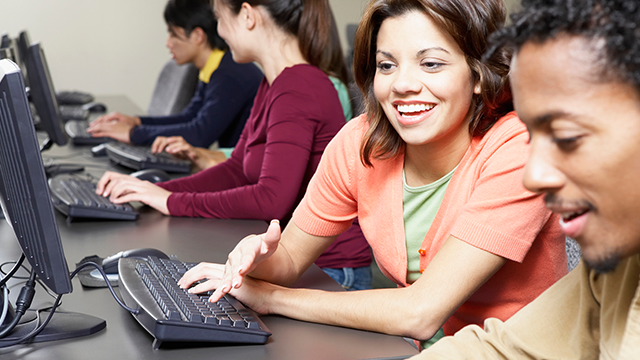 Outsourcing has emerged as a typical strategy used by companies these days to keep their business operations efficient at the least possible cost they can manage.
Outsourcing refers to the process of assigning certain business operations to separate business process management (BPM) firms rather than accomplishing it internally. This helps reduce manpower expenses and other operational costs.
ADVERTISEMENT - CONTINUE READING BELOW
The Information Technology and Business Process Association of the Philippines reported earlier this year that the sector has grown to be the second largest source of dollar income for the Philippine economy.
The sector's potential for growth was also affirmed by the Bangko Sentral ng Pilipinas as it reported that "should current growth rates continue, the IT-BPM (information technology-business process management industry will overtake Overseas Filipino Worker (OFW) remittances by 2017."
However, despite the sector's growth potential and supposed benefits, there are companies that still look at outsourcing as an added expense.
According to Prople, Inc., a local business outsourcing company, the following are the top misconceptions about outsourcing, along with the supposed facts that the company says counters the myths:
1.    Outsourcing can only reduce costs
 Outsourcing, indeed, primarily reduces costs.  However, this is only one of its many benefits. Outsourcing also supposedly helps increase productivity, since companies are made to focus on their core businesses instead of spending time, effort, resources and manpower on training processes.
ADVERTISEMENT - CONTINUE READING BELOW
2.    It saves money but the quality of the services are at risk
When a job is outsourced, it is assigned to a core of account handlers with the prerequisite skills set. This means that the people working on the job are experts who know what needs to be done, reducing the chances of poor work quality.
 3.    Less management control over the specific task and results
Even if the job is outsourced, it doesn't mean that clients have no control of the output or the outsourced staff. It is a standard among BPO firms to guarantee timely and specific deliverables to ensure that the integrity of the output is maintained and that the staff assigned performs at excellent levels at all times. Companies that outsource usually interface regularly to make sure that the quality of the work is sustained.
4.    SMEs cannot benefit from outsourcing
While outsourcing seems to be done mostly by large companies, what many don't know is that small and medium sized enterprises (SMEs) can benefit better from outsourcing. Hiring people will mean that resources are allocated for salaries, benefits and other mandatory government payments. Outsourcing takes away the need to pay the required salaries as the fees paid to an outsourcing firm are based on a specific set of deliverables, contracts and projects. Once a project is completed, costs discontinue.
ADVERTISEMENT - CONTINUE READING BELOW
5.    Outsourcing causes loss of jobs
BPOs cut down the workloads of an enterprise by accepting minor tasks, like for payroll and tax services among others. Instead of hiring people to work on these, a company may open other positions that will help them focus more on their business core. Furthermore, outsourcing opens up employment opportunities for people who prefer working on a per project basis.