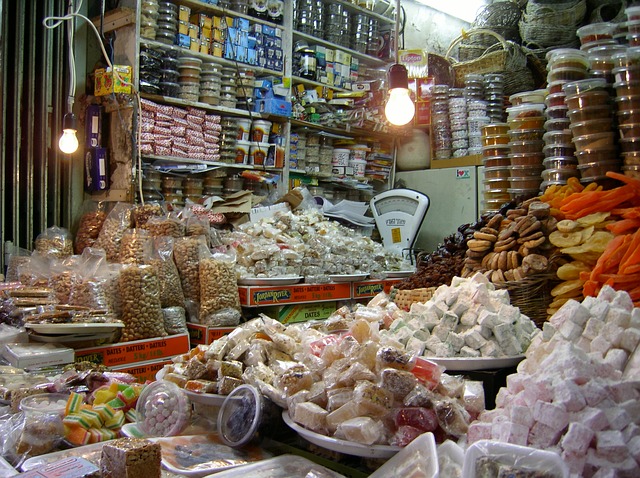 Many business-minded people join bazaars knowing Filipinos are impulsive buyers. Especially during the holidays, Pinoys flock into clubhouses, village parks, office buildings, and hotels featuring bazaars to "look for products that you don't normally see in the market," says Menchu Pascual, chairman of the 4th Zonta Manila 1 International Bazaar and a bazaar exhibitor.
However, joining bazaars has its risks. "It's a gamble. You either makes sales or no sales," says Mhalu Agustin-Pamis of Jamactin Trade & Exhibits. So how do you minimize your risks while increasing your chances of success when joining a bazaar? Note the following:
• The venue
According to Pamis, an organizer and exhibitor, the venue must be accessible to shoppers, to you and to your salesgirls.
You must check if your target buyers are in the area. You must also get tips from organizers because they know the kind of shoppers their bazaars usually attract. The best organizers give priority to ensuring their vendors' success, and they do it by limiting the products exhibited and getting the bazaar advertised and covered by the media. "Publicity is very important. It is a must," Pascual stresses.
ADVERTISEMENT - CONTINUE READING BELOW
Exhibitor Erol Villanueva suggests joining bazaars that have been running successfully for years. "Dapat kilala na. Alam na nila kung pa'no mag-organize," he says.
You also won't go wrong joining bazaars that coincide with paydays, fiestas and other special occasions.
• The rent
Rental fees vary depending on the venue. Hotels can charge up to P7,000 a day. In parks and clubhouses, the fee is more or less P1,000 a day, says Villanueva.
Although the rent may seem steep in some areas, it will still be worth it if your location, merchandise and target market are in sync. Pascual suggests getting a friend to share the booth to trim your expenses.
The rent aside, the organizers may also offer electrical outlets for an extra charge. Exhibitor Sheryl So advises renting one if you want extra lighting and for plugging in an electric fan or two. "You need it kasi it gets really hot and tiring especially during the day," she says.
ADVERTISEMENT - CONTINUE READING BELOW
• Your space
After deciding which bazaar to join, the next step is booking early to get a good stall.  Pascual says corner tables and those by the entrance are the most sought. Choose a slot on the right side of the foot traffic flow. 'If you notice, people automatically look to the right," says Villanueva. Next, prepare equipment that will maximize your allotted space such as racks, screens, tables, chairs, nets, wires and strings.
• The competition
"You have to watch out and check if there's a vendor selling the same products," says Pascual. When you see your competitors selling more items than you do, you may have to bring down your prices, create value packs, rearrange your display, and otherwise adopt other tactics. Don't let the competition kill you!