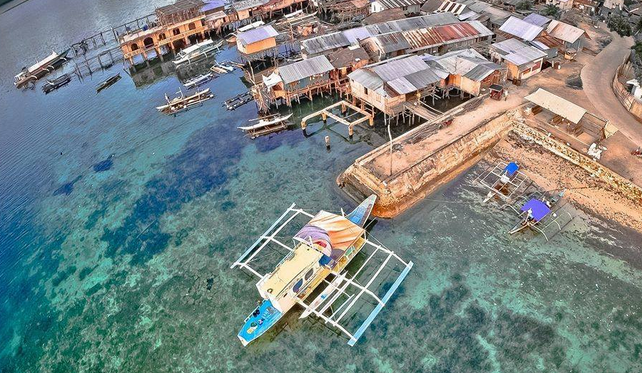 Next to its better-known neighbors like Coron, Isla Culion has to fight doubly hard to earn a reputation as a budding tourist destination. The former leper colony, declared leprosy-free in 2006 by the World Health Organization, boasts unspoiled vistas and a rich history, but had been isolated from the rest of the world for decades. Jun Tibi and Guido Sarreal knew it was going to be a challenge for Culion to reclaim its place in mainstream consciousness when they set up Kawil Tours in 2011.
The island, where life is idyllic and laid-back, is ideal for a relaxing getaway; less so for a fast-paced business. Business models are not one-size-fits-all, and the founders were careful not to disrupt the local lifestyle and livelihood when they started Kawil Tours. Even Sarreal, who runs another travel company, Trail Adventours, knew that what would work for one area may not be well-suited to another. "Mahirap kalabanin ang kultura. Dapat may negotiations na nangyayari, nagsasayaw kayo, nagbibigayan ng kaunti," he says, so they make a point of sitting down their tour guides for face-to-face strategic planning sessions.
ADVERTISEMENT - CONTINUE READING BELOW
The two visit the island regularly, but everyday operations are overseen by co-founder and Culion native Renlee Cubelo, who assumed the role of general manager in 2013. Sarreal and Tibi still relay instructions remotely and weigh in on major decisions—like making big-ticket purchases, like a new boat, for example—but Cubelo calls the shots during the tours. "We believe that the best way to manage a community-based enterprise is for someone from the community, who's aware of the needs of the people and knows the history, to take charge," says Tibi.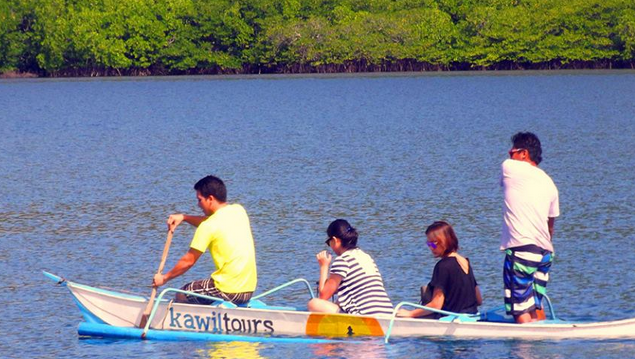 Improved services for tourists
Indeed, things run more smoothly with Cubelo making decisions on the spot. The arrangement also empowered the other tour operators to take initiative in improving customer experience. "The mere presence of their general manager sitting beside them during the tour assures the tour guides that we are doing well," says Tibi. "They now innovate and add value to the tours on their own," like bringing more hands on board for a bigger tour group, for example.
ADVERTISEMENT - CONTINUE READING BELOW
Kawil Tours now entertains two groups of tourists a month—a vast improvement from the early days, when they'd have no bookings for as long as three months. Running the business has been a continuous learning process, both for the founders and the tour guides they collaborate with. Showing the tour guides how to improve on a particular task, they realized, is more productive than simply calling attention to a mistake. "When they learn by experience, the change in mindset is also being triggered," says Tibi, and they feel a sense of stewardship over the business. "Ginawa naming halimbawa ang aming sarili," agrees Cubelo, because "people here in Culion [respond to] show and tell."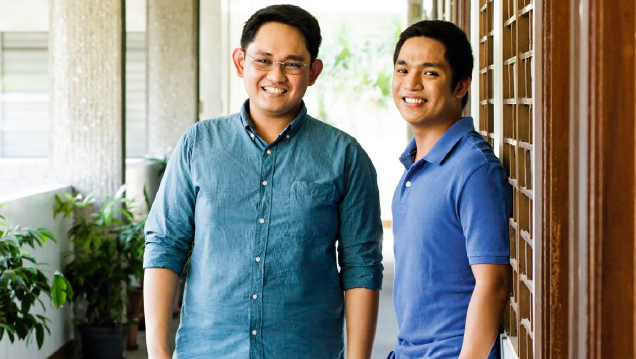 Organizing the community
Social entrepreneurs, he advises, have to double as community organizers if they want to secure the people's support and cooperation—even the best intentions can go belly-up otherwise. "Dapat maiwasan 'yung Messiah complex," he says. "Ask yourself, 'Is this what they really need? Is this what they want to do?'" Founders should get to know the local people well before laying down plans to start a business based in the area, much like Tibi and Sarreal did when they met in Culion as volunteers years ago. "After three years of [the business] here sa Culion, nakita namin 'yung unti-unting pag-tiwala at pag-tanggap ng tao sa Kawil Tours," observes co-founder Elee Mar Bulotano, who is in charge of Kawil Tours' food and historical walks.
ADVERTISEMENT - CONTINUE READING BELOW
The close bonds made back then with their future co-founders has made it easier to reach compromises and make important business decisions today. "That was why we're able to pick the right people to do the right business with, people who were passionate about the place, who were looking for new things," says Tibi. Finding that common ground will also manage the expectations of both the entrepreneurs and that of the community. 
*****
This article was originally published in the May 2015 issue of Entrepreneur magazine. To subscribe, click here.  
Photos from Kawil Tour's FB account