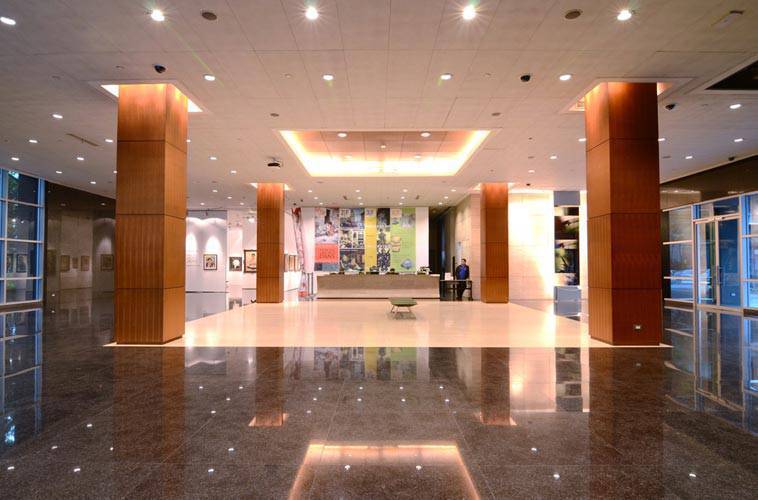 LED lighting solutions do not come cheap. But in the long term, it is one of the cheapest and most energy efficient lighting solution available.

Aside from major hotels, business towers, and infrastructures, the Ayala Museum has joined the bandwagon in using LED lighting solutions.

Philips Electronics and Lighting, Inc., the leading innovator for energy efficient lighting solutions, has forged a partnership with the Ayala Museum to formally recognize joint efforts towards sustainable development through energy efficient lighting. The museum, considered one of the jewels of Philippine art preservation, has recently installed Philips LED lighting solutions to address the needs for less energy consumption, higher operational savings, and better lighting performance.

Established in 1967 by the late artist Fernando Zobel de Ayala y Montojo, Ayala Museum found its current home at the corner of Dela Rosa St. in Makati City in 2004, with a modern design characterized by smooth, sleek lines that highlight the museum's extensive collections. The museum has evolved in art and form over the years, with the latest development rooted in an advocacy that resonates across the globe – energy efficiency.

"The global search for viable solutions to energy efficiency has spurred many conversations to achieve environmental preservation," said Philips Electronics and Lighting Country Manager Rico Gonzales, "but when lighting uses up to 19 percent of global energy, ¾ of which are inefficient, it is clear that the effects of our lighting choices create a big impact on how our world runs today."

True to form, Ayala Museum recognizes the value of responsible lighting decisions both in enriching customer experience as well as achieving sound business returns, and have made the proactive first step towards achieving energy efficiency through lighting. To answer this need, Ayala Museum enlisted the expertise of Philips in integrating the latest in lighting technology that enhances the rich tapestry of Philippine history. The answer? Philips LED.

"The flexibility of LED allows Ayala Museum to enjoy the experience of energy efficient lighting in different settings, with lighting controls that optimize lighting quality and performance," Gonzales said. "By installing LED lighting solutions and controls in the Ayala Museum Lobby, we create the ambience that sets the right mood for an inspiring experience of our museum patrons."

Ayala Museum opens the doors to Philippine history through its historical collections with sixty handcrafted dioramas at the core, as well as a one-of-a-kind boat gallery that illustrates the development of Philippine maritime trade and colonial economy. The museum also serves as a treasure trove of fine arts, featuring the works of the pioneers of Philippine art – Juan Luna, Fernando Amorsolo, and Fernando Zobel – and an extensive collection from various artists that reflect the evolution of Philippine influences and culture.


ADVERTISEMENT - CONTINUE READING BELOW