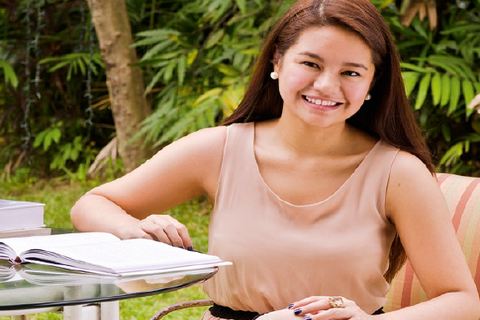 Starting a business is like getting married—you have to know what you're getting into. Here's how to make a perfect match in profit heaven, marked by these four C's:


ADVERTISEMENT - CONTINUE READING BELOW
COMPATIBILITY
Just as you look for something in common with your future mate, your business should be something you are genuinely interested in. For Stephanie Oca, that was a business that had something to do with weddings, a big industry in its own right. With the help of her mentors Lex Ledesma and Troy Monsod of The One School, Oca built a unique idea in line with her love for weddings—The Marriage Bible.
"When Catholics or Christians are in need of guidance, they usually open up the Bible. I want The Marriage Bible to be the go-to book of married couples when they are in search of guidance," shares Stephanie, the winner of the 2011 ENTREPRENEUR Student Challenge business plan competition.
Specifically made for newlyweds, The Marriage Bible is a coffee table book where family and friends of the couple write them tips and advice for marriage situations, like moving in together, settling arguments, or having children. "Although there are self-help books that may be bought out there, the Marriage Bible is personalized, and the advice is especially written with the couple in mind," she says.
CHALLENGES
Like in any relationship, entrepreneurship has its own set of challenges. To succeed, couples and entrepreneurs alike have to overcome these bumps on the road.
With design and graphic art being important elements of the business, Stephanie admits that getting her ideas across and communicating with the graphic artist could pose some difficulties. "In order to avoid this, I need to be very specific with how I want the layout to look and how I want the final product to be," she relates. Although she's a one person company at the moment, she intends to hire artists to help her create the layouts needed for her products.
COMMITMENT
Once you have decided to put up a business, you must research the industry your business is in, identify your market, and attend to what your customers need—a need that no one else but you can give.
On Stephanie's part, before the business was conceptualized, she would watch wedding videos on different websites. She then noticed that the suppliers named in the videos—the wedding planner, bridal couturier, photographer, and florist—were often the same. "I realized that these were the (same) people who were often referred to by other brides or the suppliers themselves. That was when I realized that my primary market is made up of brides or brides-to-be, since a good referral would mean that the next group of couples to wed in their barkada would probably take their word for their own weddings," she says.
CHOICE
After approaching her mentors for their school's "Pitch Week" and joining ENTREPRENEUR'S Student Challenge, Stephanie came up with a business that has never been done in the Philippines. "I want (The Marriage Bible) to be candid, funny, and light. It is something that the couple would keep and look back on and laugh about later on. I'm open to the idea of partnering with churches, but it's not one of my primary goals since I want the book to be more about the couple's relationship and their quirks in relation to family and friends," she explains.
Finding a business that's right for you is like finding "the one." As Stephanie learned, just keep looking, because there's bound to be a good catch somewhere.
Photo: Kai Huang

This story was originally published in the April 2012 issue of Entrepreneur magazine.