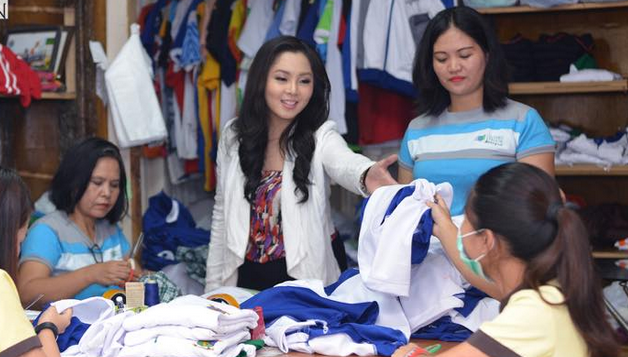 The growing garments industry remains as among the most promising in the country. Aside from the steadily growing demand locally, orders from abroad are starting to increase. Thus, it is not surprising that some local entrepreneurs are now into garments production. They constantly innovate and upgrade their operations to cope with the times.
One of the promising businesses in the industry is Iloilo City-based Clothes Station. It currently supplies garments, ready-to-wear clothing, and uniforms to customers not just from Panay Island but also from various provinces in the country.
Presently, it operates satellite offices in Cebu City and Manila, which are strategic sites for distribution and marketing of their merchandise. And it has started receiving and delivering orders coursed online. It commits to deliver orders (without minimum order) through a local cargo service.
Starting the business
Aivee's Clothes Station Inc. was established in 1998 by its original owner, Aivee Genson. The small garments firm hired sewers from its community, giving a means of livelihood to about seven people, mostly housewives.
ADVERTISEMENT - CONTINUE READING BELOW
In 2009, Aivee decided to take it slow and turn over the business to her daughter, Bea Genson, who together with a venture partner did major changes, including remodeling the company structure and improving the system and product quality. The company was rebranded to Clothes Station.
Today, the business is still producing garments in its original site in Iloilo. But it is clearly indicating signs of growth: from just a few sewers, its workforce tripled in the last four years. It is even hiring more sewers as it intends to double its production immediately.
That could be because it has started aiming for massive exportation to different countries. In fact, it has already begun importing (upon order) to Canada and the United States.
Offering high quality
Bea assured that Clothes Station has and will always uphold its commitment to provide high quality products to its customers. She revealed that the firm has always been meticulous from the selection of fabrics to the cut and design of the clothes they produce.
ADVERTISEMENT - CONTINUE READING BELOW
"Our main goal is always to make sure our customers are satisfied with the fit and quality of the clothes we deliver," says Bea. "If they are not satisfied, we offer to repair or replace the garment or better yet, we give their money back. We are also focusing on developing a clientele relationship program to better serve them."
The 27-year-old entrepreneur assures that their business is more than capable of being a reliable supplier to ready-to-wear (RTW) distributors across the country. "We could produce merchandise based on designs provided to us. We have a brochure that contains over 70 of our designs from where clients can choose from. We even do on-the-spot digital designing so that customers can simply pick a color, then mix and match. Thus, they can immediately see the expected output digitally. If the design needs minimal changes, this will make it easier."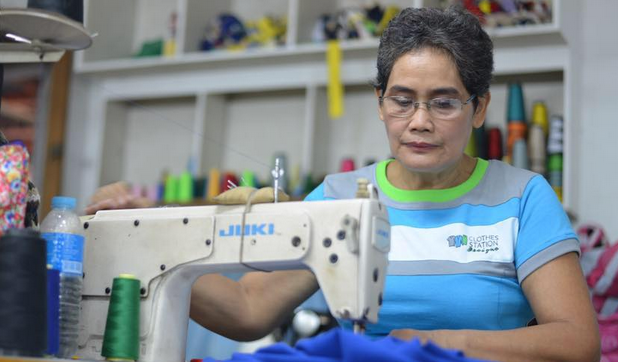 Orders and business opportunities
ADVERTISEMENT - CONTINUE READING BELOW
Clothes Station posts its current brochure of products within its Website. Orders can be placed online, through phone, or even through the business' Facebook account. Delivery of orders may take about three days to a week. Bulk orders may take a little longer, depending on the volume and designs.
Aside from RTW, the business also designs and produces different types of uniforms. According to Bea, they have customers who serve as middlemen between Clothes Station and end-clients. She added that they are even open to collaborating with other entrepreneurs, who could distribute RTWs, get orders from companies or organizations, or close supply deals with corporate entities, government offices, NGOs, and even politicians, who are particularly gearing up these days to prepare for the 2016 elections.
To learn more about Clothes Station, to check out its brochure, or to make inquiries, check out its Website.