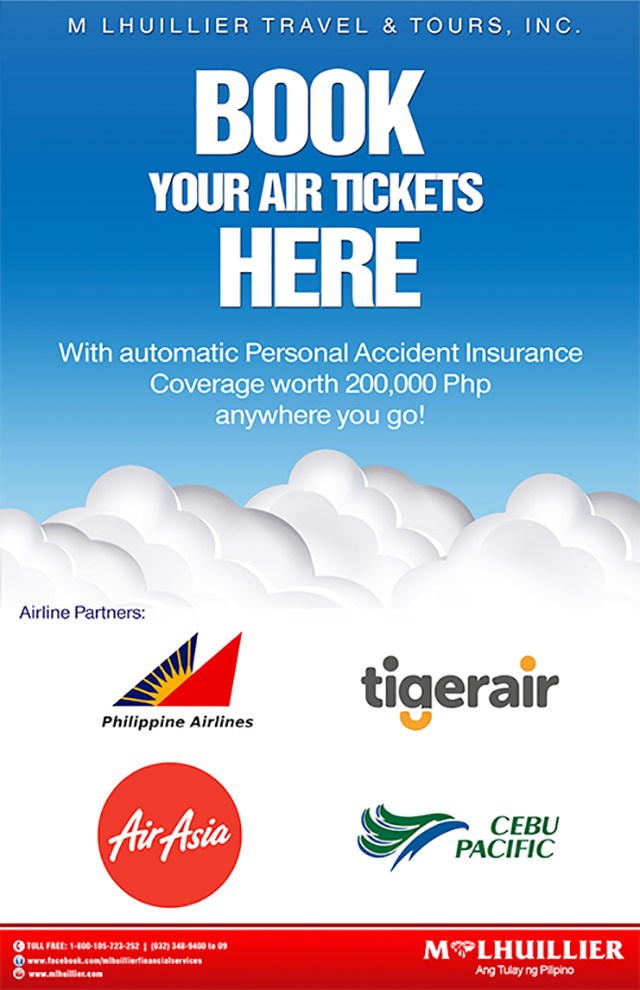 At four in the afternoon, the M Lhuillier branch along Nueve de Pebrero street in Mandaluyong City is a very busy place. There are women signing up forms for their remittances to the province. A tricycle driver is getting his watch appraised. Three other customers take their seats as they wait for their turn in the counter.
ADVERTISEMENT - CONTINUE READING BELOW
On top of all these financial services, the pawnshop now also serves as a travel agency, where one can book and pay for an airline ticket, a hotel room and even a tour package.
"We want to strengthen the role of our branches. We really want to become a one-stop shop for our customers," said Julius Sy, M Lhuillier's assistant to the marketing division manager.
M. Lhuillier collaborated with online travel agency AsiaTravel to offer affordable travel packages for both local and international destinations. The partnership allows customers with no credit or debit cards to book through two different means. They can either talk to an agent in any M Lhuillier outlet or use a co-branded website and then complete the transaction by paying at the branch.
AsiaTravel Director of Sales Nemilyn Litan said the partnership largely targets "average-earning" Filipinos in rural areas. Both parties say it's the first time a partnership of this kind has been inked between a non-bank financial services company and a travel agency.
ADVERTISEMENT - CONTINUE READING BELOW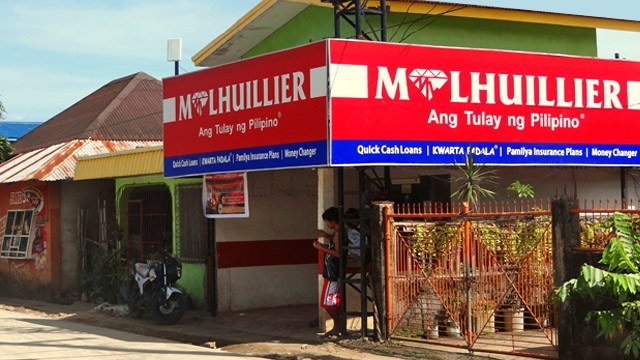 "Those who will book tours and packages in M Lhuillier branches can expect to have rates 10 to 50 percent cheaper than the ones published on our own site," Litan said. "We simply want to reach those who don't have credit cards."
With that in mind, the partnership's market opportunity is vast. According to the Bangko Sentral ng Pilipinas, 86 percent of households don't have bank deposit accounts, while 98 percent still don't have credit cards.
ADVERTISEMENT - CONTINUE READING BELOW
This gap has given rise to the proliferation of financial technology companies and encouraged non-bank financial services firms such as pawnshops to add more services performed by their branches. Ken Research predicts that the money remittance industry will hit $8.8 billion by 2019 from $5.84 billion in 2014.
M Lhuillier, founded by Michel Lhuillier in the 1980s, has 2,150 locations nationwide, including 20 more in the US and 90 franchised branches. The Cebu-based company has more locations compared to the branches of the country's two largest private banks combined. It has even outnumbered the branches of Cebuana Lhuillier, founded by Michel's brother, Philippe Jones, which has 1,800 locations nationwide.
Their father, Henri Lhuillier, was a Frenchman who came to the Philippines and founded Agencia Cebuana, one of the pioneers of the large pawnshop chains in the country, in the 1930s. Michel and Philip Jones founded their respective money-lending firms in the 1980s.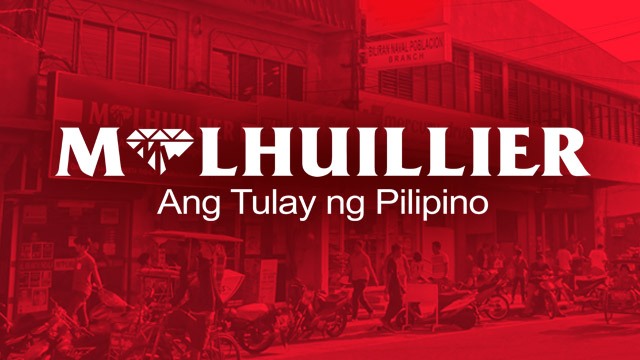 ADVERTISEMENT - CONTINUE READING BELOW
AsiaTravel, the region's leading online travel agency listed on the Singapore Stock Exchange, has over eight million tour packages on its site for 180 countries. The company's Philippine headquarters has been in operation since 1995, a year after it was founded in Singapore. In the last two decades, the Philippines has become one of its most important markets, emerging as its second most profitable in the region according to its latest financial report.
On its site, one can find some of the most affordable travel packages online. For example, one can book a three-star hotel in Singapore for less than Php2,000 a night. If you'd like to travel somewhere closer to home, a bed in a dormitel in Boracay may be booked for only Php400 a day.
But Litan says that even cheaper travel packages, especially if booked through M Lhuillier, would be available in the next months.
"Right now, we're focusing on training on the ground staff of M Lhuillier so they can better accommodate customers," she said.
ADVERTISEMENT - CONTINUE READING BELOW
*****
Elyssa Christine Lopez is a staff writer of Entrepreneur PH. Follow her on Twitter @elyssalopz