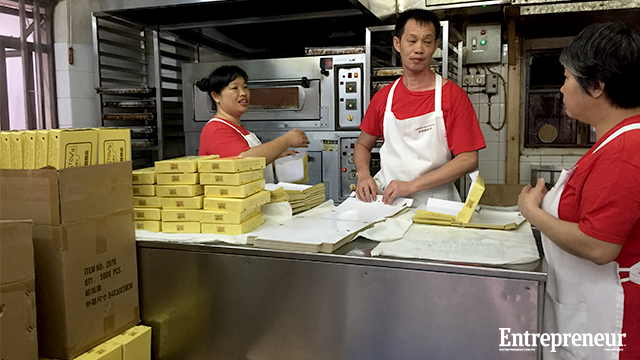 MACAU—Amid the dazzle and glitz of its casinos, pockets of Macau remain unchanged by the times, serving as vignettes to the locals' once laidback living.
The Coloane Square for one has barely any crowd, except for the occasional surge of tour buses, all flocking for one thing: Lord Stow's egg tarts. The small plaza is home to the first ever branch of the now world-famous egg tarts—eventually becoming a cultural gem, even when it was only introduced to the Macanese in 1989.
ADVERTISEMENT - CONTINUE READING BELOW
To create a cultural and phenomenal hit business is already an achievement in itself, but to do it in less than three decades' time is a feat fit for visionaries.
Here are some business lessons that any aspiring or full-time entrepreneur may take heed from Lord Stow.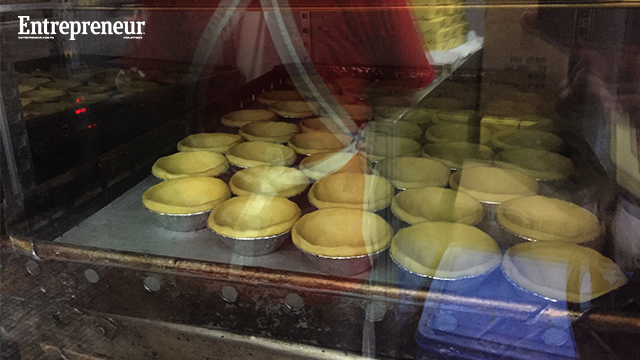 ADVERTISEMENT - CONTINUE READING BELOW
1. Dare to reinvent.
Did you know that Andrew Stow, the man behind Macau's famous Lord Stow's—was not really a baker?
The Englishman spent most of his life as an industrial pharmacist, even serving as one for his first few years in Macau, until he stumbled upon the life-changing recipe of pastel de nata, the Portuguese's own take on egg tarts.
According to a BBC report, it was Chef Raimund Pichlmaier who introduced the recipe to Stow, but it was the latter who reinvented the English custard with his own twist: a light, buttery and flaky crusted tart oozing with a creamy top and filling. 
Like a true entrepreneur, Stow took the opportunity to open a new venture at a time of economic boom in the former Portuguese colony. But little did he know that his playful dabble in baking will make him an icon in the small Asian state.
ADVERTISEMENT - CONTINUE READING BELOW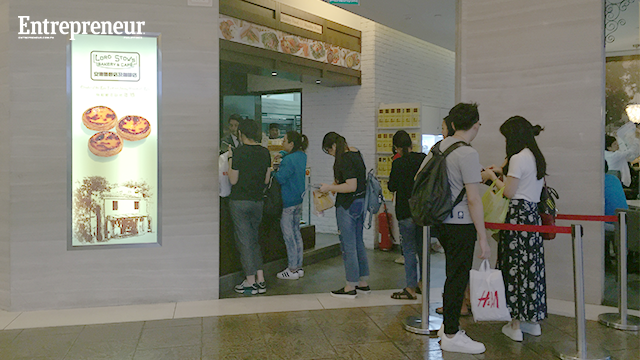 2. Be the first and be the icon.
While there were many egg tarts available in the market then—mostly of English and Hong Kong roots—most of these featured the same taste and form, and that is being short crusted with runny a filling.
ADVERTISEMENT - CONTINUE READING BELOW
But Stow dared to be different from the rest, even at the risk of being criticized. In an interview with BBC, his sister Eileen said some locals veered away from their recipe at first, thinking it was "not authentic enough."
These same people have probably ended up eating their own words, (and Stow's tarts too) as the local bakery shop now sells more than 14,000 egg tarts every day.
"There's a vulnerable market leader, there's a strong market leader, there's a dominant market leader, and a formidable market leader," said marketing research analyst Eduardo Roberto in a previous interview.  "Once you reach that formidable market leadership, you are iconic. You continue to increase your market share and dominate the segment or the category that you are in," he added.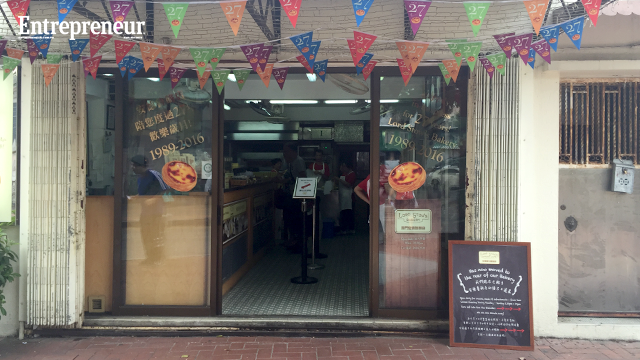 ADVERTISEMENT - CONTINUE READING BELOW
3. Leave a sustainable business system.
It's been a decade since Stow's passing, but his legacy of delectable egg tarts live on. Lord Stow's now has seven branches across Macau, with one of the most-visited located in The Venetian along Cotai Strip.
It has also started to franchise its brand, and is now serving its famous pastries in the Philippines, Japan and South Korea.
Today, his daughter Audrey and sister Eileen are the ones who now lord over Stow's well-oiled and delectable pastry business machine with no signs of slowing down.
Maintaining a certain standard of customer service, product quality and sustainability requires years of trial and error, but once it has found its place in the business, these are the qualities that will serve as its strongest pillars.
*****
 Elyssa Christine Lopez is Entrepreneur.com.ph's staff writer. Follow her on Twitter @elyssalopz.