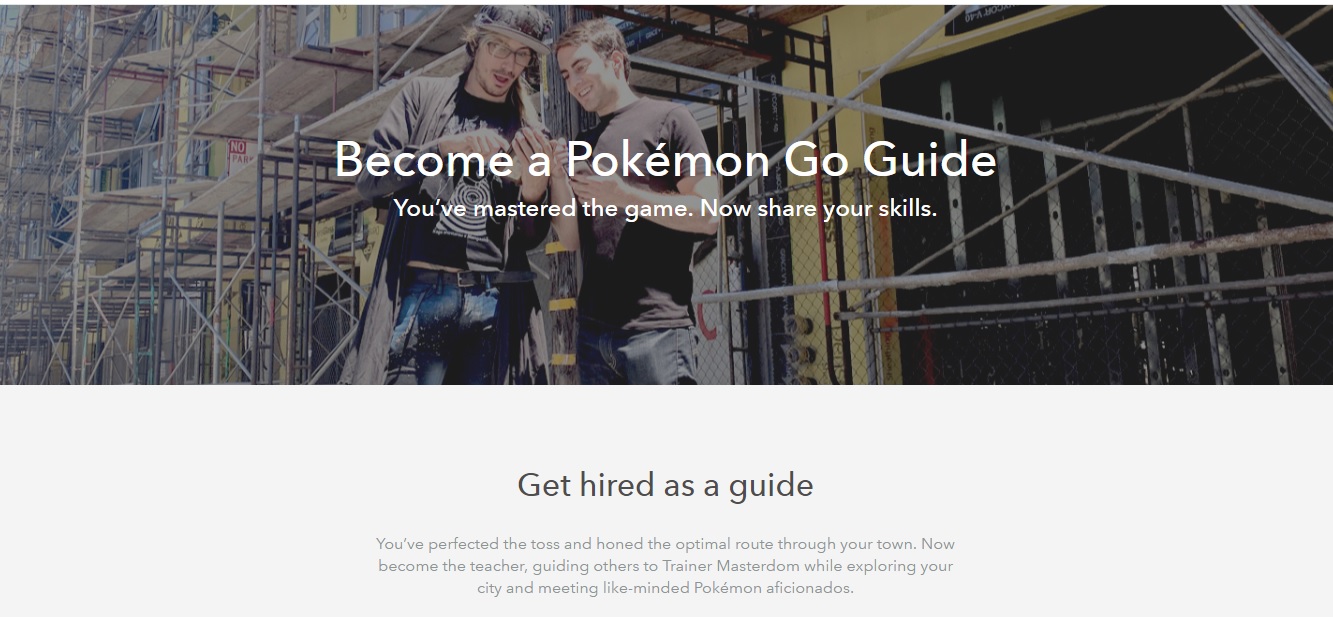 Pokemon Go, the location-based augmented reality (AR) game developed by Niantic, has taken the world by storm. Available for iOS and Android users, the game fulfills many 90s kids' fantasy to be a Pokemon master by searching, catching, and training Pokemons in different locations around their city. Pokemon or pocket monsters are based on a Japanese anime of the same name.
ADVERTISEMENT - CONTINUE READING BELOW
Just weeks after the game was released, it has exceeded usage of some of the world's most popular platforms, including streaming site Netfilix, dating app Tinder, and social media website Twitter.  Its success also added US$7.5 billion to the market value of Nintendo, an investor in Niantic and the Pokemon Company.
The game uses GPS and entails the users to physically go to a place to catch a Pokemon. This unique feature of the game had given rise to business opportunities for some people as they found ways to cash in on the latest game craze.
Be a Pokedriver
Some drivers in the US and Canada are already offering their services to drive people around while they catch Pokemons around the city. These drivers are offering their services for US$20 to US$30 per hour, with some also offering free wifi!
Other drivers have advertised themselves in classified ads site Craigslist, where they claim to be Pokemon masters themselves. They promise to drive the players to not commonly known Pokemon gyms and other hot spots.
ADVERTISEMENT - CONTINUE READING BELOW
Some players have also used Uber drivers for their search and it is not unthinkable that the same thing can happen in Manila.
Turn your establishment in a Pokestop
Good news for store owners! Do you have a restaurant or a café that needs more customers? Niantic CEO John Hanke announced that they will be offering a new feature called "sponsored locations" that marks an establishment as a Pokestop, a place where players can go to collect items such as eggs and Poke balls.
This way, businesses can draw more players to their establishment to increase traffic and potential customers. Currently, Pokestops are random but they have appeared in some establishments. Other players in the market have already recognized this. In fact, food review site Yelp also added a filter which lists restaurants with Pokemons.
Other establishments have also used "Lures" an in-app purchase of US$1.19 that increases the rate of Pokemon generation in your area. A pizzeria has used this technique to physically lure customers in his shop, who have been looking for Pokemons. Both kids and adults walked in on his restaurant and ordered a slice of pizza or a drink as a gesture of thanks for finding a Pokemon in his store.
ADVERTISEMENT - CONTINUE READING BELOW
Be a Pokemon Go guide
Thumbtack, an online marketplace for expert services, has already solicited the services of Pokemon Go experts. Of course, Thumbtack assures people that they have tested these people's skills and knowledge before hiring them.
Thumbtack works like any freelancer site. You can sign up as a guide or someone looking for a guide. When someone in your area fits your request (either looking for a guide or someone to guide) Thumbtack will alert you and you can start communicating with the person to negotiate rates.
Sell your account
Building an account and then selling it when it reaches a high level has become a norm in the gaming world. This scenario is common in World of Warcraft and Clash of Clans and a lot of industry experts are predicting that the same thing will happen to Pokemon Go. After all, some casual gamers may not enjoy all the walking and hard work that goes into catching all those Pokemons. The more rare Pokemons you have in your account, the higher the price.
ADVERTISEMENT - CONTINUE READING BELOW
Remember the Flappy Bird game app? When it was taken down the market, some phones with the game installed in it were being sold for as much as US$100,000 on eBay. Accounts or even phones of high-level Pokemon masters are also predicted to fetch a hefty price. That is if they're willing to sell their precious Pokemons.
*****
Photo from Thumbtack