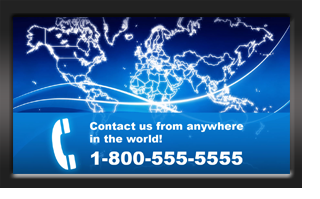 It's one thing to use social media for your business, and another to create a business around it.  Canada-based Mark Hemphill is one of those who have early on tapped the potential of social media to push targeted messages to the buying public.
As the chief product officer of ScreenScape Networks since 2007, Hemphill found himself developing next-generation content management systems that feed information to location-aware screens (read: digital on-location displays).  His experience in the software industry led him to experiment on "how industries could be streamlined using Internet techniques."
ADVERTISEMENT - CONTINUE READING BELOW
Digital displays, commonly found in stores and in high-density areas like transportation terminals and shopping centers), can be easily dismissed as just another venue for advertising. But Hemphill and his team made the system more sophisticated in two ways: by linking the displays in a vast network accessible to all of ScreenScape's partners; and by integrating foursquare and other social media sites in the content mix shown to customers.
With these improvements, the Canadian company boasts of being the first of its kind to apply the principles of "internetworking," social media and mobile computing to place-based media.
Its digital displays, instead of acting as stand-alone screens with static content, stream real-time check-ins in foursquare or tweets on Twitter. Storeowners may also show their content previously uploaded in Youtube or Flickr through ScreenScape. Managers of businesses with ScreenScape displays in their stores may also make use of content shared via social media by its distributors, manufacturers and service providers and other business partners.
ADVERTISEMENT - CONTINUE READING BELOW