After leaving Purefoods, Mascariñas helped turn Bounty Agro Ventures Inc into the second biggest poultry integrator in the Philippines
It was no ordinary job offer, however, but a proposal for him to start a completely new poultry integration business.
"Ang sabi nila (they told me), 'Ronald, we will set up a new company for you separate from the family. We want you to run it the way you run Purefoods. You hire your own people and set up your own compensation system. You will be completely separate from the company. Our involvement will be funding whatever you need,'" Mascariñas recalls.
At first, he hesitated, given the challenging situation facing the industry at that time. The other major industry players, Vitarich and Swift, were then struggling financially. In the end, he accepted the generous offer for the sake of his co-employees who were all looking for work. "My major consideration was the hundreds of people who will lose their jobs," he explains.
ADVERTISEMENT - CONTINUE READING BELOW
Many members of his management team at Purefoods joined Mascariñas in the new business, which came to be known as Bounty Agro Ventures Inc. (BAVI). He was also able to attract managers of Vitarich Corp. and Swift Foods Inc. to join him.
Combining the best talents from the three companies was vital in growing BAVI quickly. "Vitarich and Swift were shaky already, so might as well get their people," he says. "So, a combination of management from the three (companies), the best talents, joined me."
The initial plan was to start small and concentrate poultry integration operations in northern and southern Luzon to complement TAV operations, which was already supplying dressed chickens in Metro Manila and Central Luzon. However, regional managers of Purefoods from the Visayas and Mindanao decided to resign and join Mascariñas, opening the doors for BAVI to set up shop in the two island groups.
ADVERTISEMENT - CONTINUE READING BELOW
Within two years, BAVI became the second biggest poultry integrator in the Philippines. "We became bigger than Swift and Vitarich, bigger than our sister company mainly because of people na sumama sa akin (who joined me)."
By 2003, BAVI's revenues reached Php2.8 billion, already more than TAV's revenues of Php1.7 billion, according to data from various editions of BusinessWorld's Top 1,000 Corporations in the Philippines. Two years later, by 2005, the company's sales hit Php3.4 billion, exceeding Vitarich's revenues of Php3.1 billion.
Even poultry farmers and other business partners around the country were also eager to join Mascariñas in BAVI, thanks to the good reputation he and his team from Purefoods built over the years. "In this business, we don't own any facility at all, contract growers, processing, third party lahat yan (all of them). What we have are technical personnel, management personnel. Given that we don't own anything, ang puhunan namin is trust ng people (our capital is the trust of the people)," he says.
ADVERTISEMENT - CONTINUE READING BELOW
Business people routinely pay homage to the importance of stakeholders' trust but few actually manage to deliver. Mascariñas explains that back then, it was usual practice for industry players to take advantage of their business partners, especially the poultry farmers. "Yun ang kalakaran sa industry. Yung mga tao tinuturuan mag-sinungaling (That's the industry practice. People are trained to lie). Naranasan ko na yung mga senior ko, pag naka-isa sa business partner, tuwang-tuwa, (My bosses would be elated if they're able to pull one on the business partner. They celebrate)."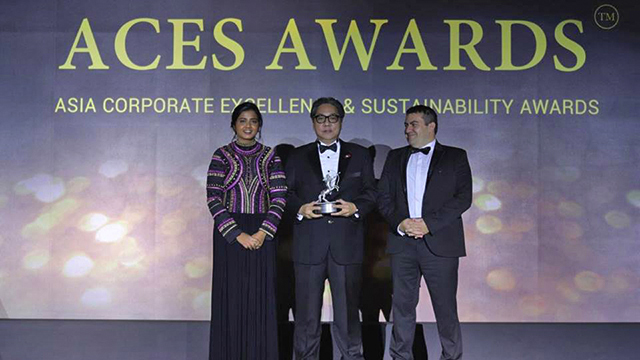 ADVERTISEMENT - CONTINUE READING BELOW
Mascariñas is now one of the most well-known and well-respected figures in the local poultry integration industry
When it was his turn to head the poultry division, Mascariñas decided to train his team to deal with partners fairly. "I eventually became the head of Purefoods poultry division and I came from production. I said mahirap na nga ang trabaho natin, pahihirapan pa ba natin sa pagsisinungaling (Our jobs are difficult already. Are we going to make it harder by lying)? Live production will always have problems. When we have a problem, let's tell the growers," he says.
Thus, it was easy for Mascariñas to convince contract growers and other facility and service providers to sign-up with BAVI. "When I went around grower to grower, sabi nila, "Kilala namin ang management team ni Mascariñas (We know Mascariñas' management team), they're very honest. We can trust them,'" he shares. To date, Bounty Fresh Chicken has 358 broiler contract partners.
ADVERTISEMENT - CONTINUE READING BELOW
Venturing Into Retail
After years of rapid revenue growth that even reached 22.8 percent in 2007, BAVI faced another big challenge. The onset of the ASEAN Free Trade Area (AFTA) meant that lower-cost poultry products from other Southeast Asian countries, notably Thailand, could soon be imported freely into the Philippines at low tariff rates.
Mascariñas saw the coming threat but it was a big challenge to mobilize the company to prepare ahead because it was doing very well.
"That was the most difficult task—telling guys this will no longer work because we were making money at that time. I painted the picture: ito ang mangyayari. Magsasara at magsasara tayo pag pumasok ang manok from Thailand, patay tayo (This is what will happen. We will close shop when chickens from Thailand enter our market. We'll be doomed)," he explains.
In 2008, Mascariñas told his management team to venture into retail operations, which gave birth to Chooks-to-Go, the rotisserie retail arm of BAVI. To compete against the lower-priced chicken products from Thailand, he thought the company needed to diversify into the downstream segment of the value chain.
ADVERTISEMENT - CONTINUE READING BELOW
Mascariñas and his team opted to go for the oven rotisserie to differentiate itself from the competition. It was a gamble, as he says Filipinos seemed to prefer charcoal-grilled chicken and none of the previous integrators, which ventured into rotisserie oven chicken, were successful.
"Nobody ever succeeded using oven. Kami nung nag trial kami with 10 stores ang conclusion namin was the same: di talaga tanggap ng Filipino ang oven. (After our trial with 10 stores, our conclusion was that Filipinos do not want oven-cooked chicken)," he adds.
Mascariñas credits the survival of Chooks-to-Go to one of his store managers in Tacloban in Leyte province. The first 10 stores the company opened in the Visayas were selling less than 10 chickens per day while its competitors were averaging 100 to 200 chickens. One store in Tacloban, however, had phenomenal sales much to the surprise of Mascariñas.
He visited the outlet and discovered that the manager tweaked the original marinade of the chicken dish. "Right there and then sabi ko ganito pala dapat i-marinate ng manok (I said this is how we should marinate the chicken). That was the key to our success."
ADVERTISEMENT - CONTINUE READING BELOW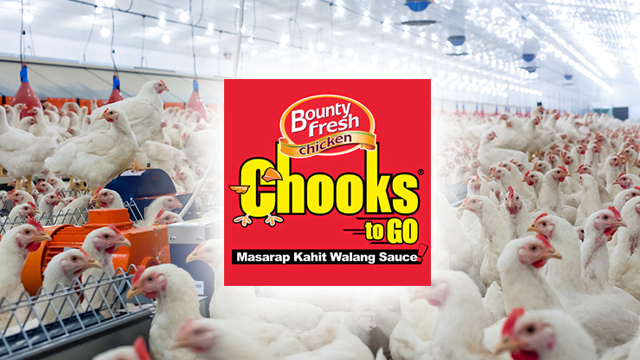 It was Mascariñas who persuaded the BAVI management team to pivot to retail, giving rise to Chooks-to-Go, which is now the leading retailer of roasted chicken
He then gave out marching orders to his management team to add more stores aggressively. Setting up one store only took an average of three weeks from approval. Chooks-to-Go chicken sold like hotcakes. The company was able to recover the return on investment for each store within two to three months from opening for its first 300 outlets. In two years, Chooks-to-Go has overtaken the market leader, Andoks Lechon Manok, Mascariñas proudly shares.
ADVERTISEMENT - CONTINUE READING BELOW
To date, Chooks-to-Go has around 1,300 stores all over the country, making it the market leader. There are 4,400 rotisserie outlets under 3,400 brands, Mascariñas claims. The nearest competitor, Andoks Lechon Manok, only has around 300 stores.
"Chooks-To-Go is bigger than all of numbers two to 10 combined," he proudly says. BAVI has also expanded to other brands with Uling Roasters, which sells charcoal-grilled chicken with 200 stores, and Reyal, which sells smaller oven-roasted chickens with 50 stores.
The retail arm also contributes a big chunk to BAVI's revenues. Year-to-date revenue share of its rotisserie chicken operations is 62 percent, Mascariñas says, just as he wanted. It was, after all, part of his plan to saturate the local market with at least 1,000 stores and have higher income from retail to replace the revenues from dressed chickens.
"If we decide to walk away from poultry integration, tuloy ang income natin because, if the time comes na hindi tayo competitive sa (our income continues so that when we are no longer competitive in) dressed chicken, then we have 1,000 stores and a business infrastructure. That was the basic reason talagang pinukpok ko ang tao (That's why I pushed my people (to open retail)," he says.
ADVERTISEMENT - CONTINUE READING BELOW
Future Plans
Mascariñas will have his hands full in the next few years as BAVI embarks on more diversification and expansion.
Locally, the company has already developed more brands starting with Kamukamo, a takeout stall selling pig's half face and other pork products, and Papa Dan's, an ice cream brand, to maximize the space of its outlets.
BAVI had already entered the restaurant business three years ago, with the single branch MARO in the hope of claiming a share of the fast-food chicken market from Jollibee.
"Hanggang maari faithful sa (as much as possible we want to be faithful to our) core competence of take-out food items because Jollibee is so strong. But the board wants to have a slice of that, so we're trying to figure out how we can provide an offering that's different from Jollibee," Mascariñas explains.
The firm is also expanding in ASEAN with its small poultry integration venture in Malaysia and Indonesia. "For us to sustain the growth of the company, we have no choice but to go regional," he adds. BAVI also recently became the biggest shareholder of Tegel, the largest poultry integrator in New Zealand.
ADVERTISEMENT - CONTINUE READING BELOW
Now 56, Mascariñas says retirement is still not in sight. Still he is already preparing the next generation of the management team that can take over the business. "Although bata pa ang second generation, siguro (the second generation are still young, maybe) maximum 10 years they should be ready."
He hopes that the next generation of managers will take to heart the most significant lessons, he learned in the more than 35 years of being in the poultry integration business. "To be honest. Keep your integrity. You should be someone who is fair and trustworthy," he concludes.
*****
Cherrie Regalado is a contributor to Entrepreneur PH. Follow her on Twitter: @cherrieregalado