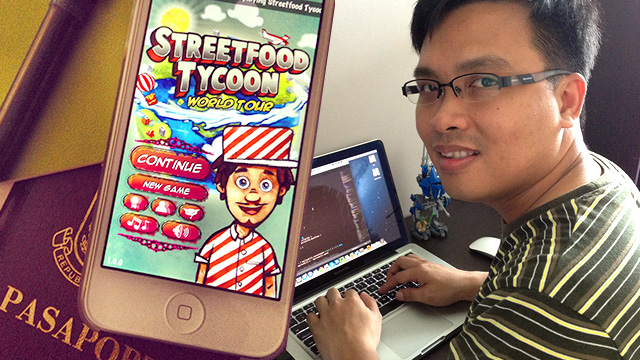 Erick Garayblas started game development as a hobby. He never expected that his games would receive millions of downloads and become a source of livelihood.
"The moment I realized it was a viable decision was when I made money from home," he says.
A one-man team that started in 2007, Garayblas started Kuyi Mobile after his stint at a startup where he created mobile games for the now defunct Palm OS, (Microsoft) Pocket PC and Symbian platforms. Before that, he used to be a cartoonist.
ADVERTISEMENT - CONTINUE READING BELOW
"Back then I considered it a hobby because I enjoyed playing video games and was always curious about how games were made," Garayblas says.
Of course, he also had a background in technology, being a backend or web programmer for an IT company that serviced and manufactured automated teller machines.
"Eventually my hobby grew and I had to leave my day job and consider doing games full time," he recounts.
Garayblas has been creating games for over 17 years now. His games like Pocket Arcade and Streetfood Tycoon have received millions of downloads worldwide.
The cost of game development
According to Garayblas, it was expensive to make games back then. There were no free third party game engines and all the software tools that game developers needed were being sold at a premium.
"The local community was also non-existent at the time and I had to rely on online forums so that I can chat with foreign game developers and exchange knowledge," he said.
ADVERTISEMENT - CONTINUE READING BELOW
In the late '90s until the early '00s, the Philippines didn't have GDAP (Game Developers Association of the Philippines) and IGDA Manila (International Game Developers Association Manila chapter). There were also no schools or formal education about making games so the internet was where Garayblas learned how to develop games.
His first game for the one-man company he created, Kuyi Mobile, was a fast-paced solitaire game called Card Drop. It was a paid app because there were no "freemium" models at the time or games you can download for free.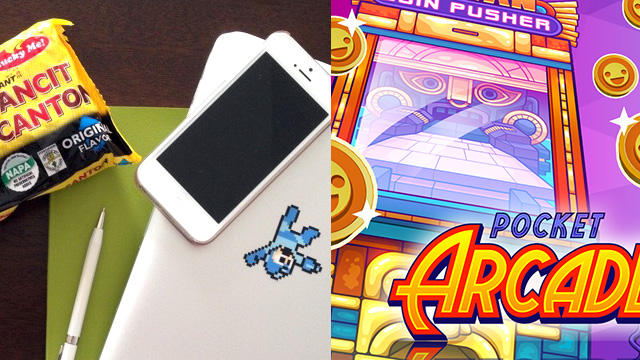 ADVERTISEMENT - CONTINUE READING BELOW
The game was featured by Apple when it was first released in 2008. For a game that costs $0.99, it was received "pretty well" according to Garayblas.
"This served as a motivation for me to up my skills and the quality of my games and eventually make more over the years," he says.
It wasn't until Garayblas released Streetfood Tycoon that Kuyi Mobile got really noticed globally. In the game, players own and manage food carts and must tap ingredients to assemble orders then drag the finished food to waiting customers as soon as possible. Its relative simplicity has attracted millions of players worldwide who have downloaded the game. It has also won several awards both locally and internationally, including Best Handheld/Mobile Game Award at the Philippine Game Development Festival Annual Awards in 2012.
"I admit, making and releasing Streetfood Tycoon was a life-changing event for me," Garayblas says. He adds that the idea behind the game came from his frustration to have his own foodcart business. Instead, he decided to make a game and "simulate" what it feels like to manage a foodcart.
ADVERTISEMENT - CONTINUE READING BELOW
"I never imagined this feeling would resonate with millions of players all over the globe and eventually become viral," he says. "The game was recognized through multiple local and international awards and has even been played by celebrities."
The game was so successful that Garayblas followed it up with a sequel, Streetfood Tycoon: World Tour, which gives players the opportunity to "franchise" their food cart business in other parts of the world. Players can also sell different sets of street food. According to Garayblas, the sequel appeals more to foreign players and is actually played more by players overseas than Filipinos.
Follow up to success
After the success of Streetfood Tycoon, Garayblas did not rest on his laurels and continued to create more games, including Pocket Arcade, which has received over three million downloads.
"Pocket Arcade is very dear to me primarily because I really enjoyed playing at local physical arcades like Timezone and Tom's World," he says.
ADVERTISEMENT - CONTINUE READING BELOW
Related story: Did You Know a Pinoy Company Created Potion Punch, Pocket Arcade and Other Popular Mobile Games?
He pitched the idea to Allen Tan of Monstronauts, another game developer. Together, they worked on making the game a reality. It was released in March 2017 and was featured on Google Play. The game got over a million downloads in less than a week.
"I wouldn't consider it successful because other games have plenty more downloads than Pocket Arcade but it's a good first step. Not too many developers get a chance to reach a million downloads these days because of the tough competition," he says.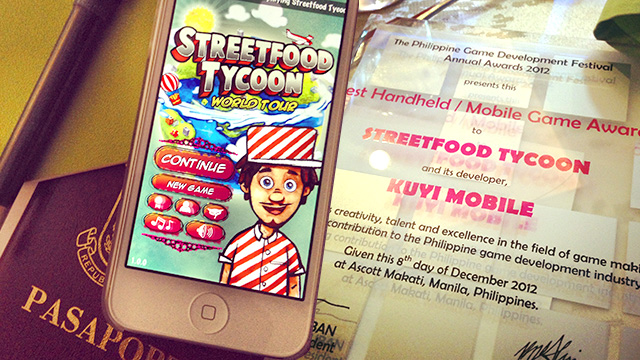 ADVERTISEMENT - CONTINUE READING BELOW
Garayblas explains that there are hundreds of apps and games released on both Google Play Store and iTunes App Store daily which is why "app visibility" is a growing issue especially for small independent developers like them.
For Garayblas, the key is for local and independent game developers to learn how to innovate when it comes to mobile gaming. Notable trends that people should watch out for according to him include AR (augmented reality) and VR (virtual reality), which both Google and Apple are advocating.
"We now have smartphones which you can turn into a VR headset and play realistically-themed mobile games. Pokemon Go is one example of a really popular mobile game that takes advantage of augmented reality and this game is played even by non-gamers," he says.
As for PC and console gaming, the recently released Nintendo Switch is bridging the gap between couch and portable gaming.
"Imaging playing in your living room one minute and the next, you're in a plane to San Francisco, still playing the same game," he says.
ADVERTISEMENT - CONTINUE READING BELOW
Start small, dream big
While the cost of developing games may not be as expensive as it was 17 years ago, Garayblas' advice to young developers is to "start or stay small and dream big."
"Up to now I still work in the comfort of my own home and collaborate with my team online," he says. "This setup has worked for us over the years and I actually never considered growing my team or getting an office. Our system and process allow us to work more fluidly, constantly support each other and we rely heavily on milestones. We make sure our prototypes are finished in a month or two, validate that and move forward from there.
"We don't do outsourcing or offer other services because we want to focus on making our own games at Kuyi Mobile," he adds.
Garayblas says he remains optimistic about the game industry, especially in the Philippines.
ADVERTISEMENT - CONTINUE READING BELOW
"I think the local game industry is still in its early stages but it's growing fast. We're getting more and more support from the government, third-party independent bodies, foreign investors and even schools," he says.
There are also courses now focused on game development and game design, which is why more game-related internship options are available to students who aspire to become game developers. The local game development community has also grown rapidly compared to five years ago and there are more locally produced games and game developers who are being recognized abroad.
"It's still a long way but we're getting there one step at a time."
*****
Nicai is the marketing head of Rising Tide, a technology solutions company. She is also the Manila Bureau Manager of Probe Media Foundation's Mulat Pinoy-Kabataan News Network and a regular contributor for SPOT.ph. Follow her on Twitter, @nicaideguzman, and LinkedIn, https://www.linkedin.com/in/nicaideguzman
ADVERTISEMENT - CONTINUE READING BELOW