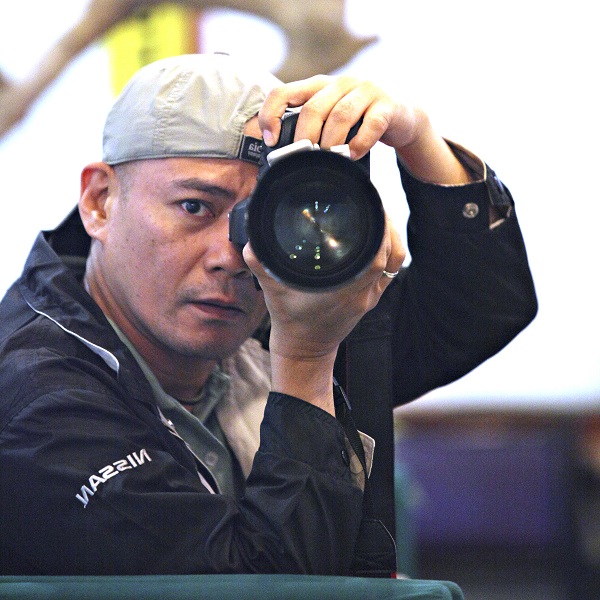 If a picture is worth a thousand words, for photographer Winston Baltasar, a picture is worth a thousand pesos - or even dollars - at least. He has worked as a chief operating officer, a president, a technical recruiter and a financial analyst for several multinational companies all over the world from Sweden, Japan, Thailand and the United States, but somehow he has found his place – and the money – behind the camera.
ADVERTISEMENT - CONTINUE READING BELOW
Baltasar started photography in the 1970s, then wielding a Nikon F in his hand.  And even when he was behind the desk, managing company finances, he continued to nurture the creative spirit. "I've always been a creative guy. I've [always] needed to have an outlet for the artist in me. So I was already doing photography on the side."
After 15 years abroad, now with a trusty Canon in his hand, he returned to the Philippines, trying out the local market by dabbling into sports, editorial and portrait photography, all while balancing a corporate job and a family life.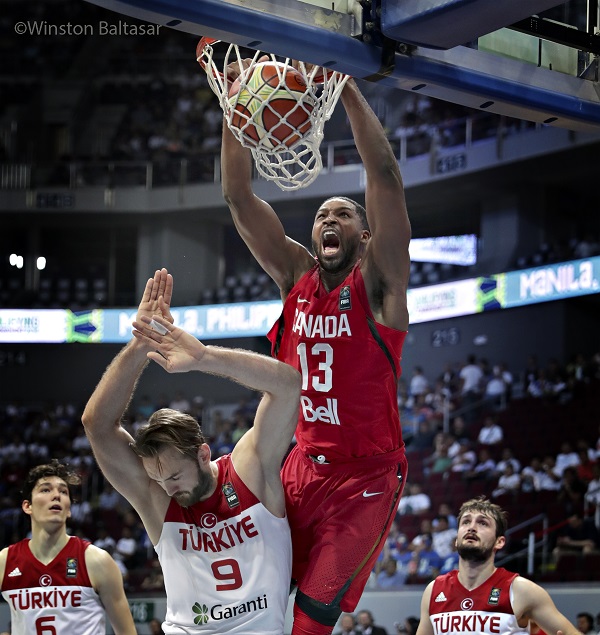 ADVERTISEMENT - CONTINUE READING BELOW
The Baltasar brand
While Baltasar's name is already made in the local lifestyle and sports photography scene, it was only this year when he decided that it was time for an early retirement from the corporate world and focus on photography. A huge factor in this decision is him having been assigned this year to cover the FIBA Olympic qualifying tournament.
"Getting paid to shoot some of the best basketball teams in the world, including several NBA players was not something I was going to skip," explains Baltasar who also happens to be a sports enthusiast. Way before then, Baltasar had already established himself as a brand in the industry, recognized as one of the premium sports photographers in the country.
It wasn't an easy feat though, considering the competition with the advent of digital photography. With today's technology, anybody with a camera can be a self-proclaimed photographer. But the good news according to Baltasar is that "quality work will still get noticed." Because although it is easier to get into photography nowadays, it is not as easy to master the science and art of making good images. "I find that the number of really good photographers is still limited to a few people with vision, a great eye, coupled with technical expertise."
ADVERTISEMENT - CONTINUE READING BELOW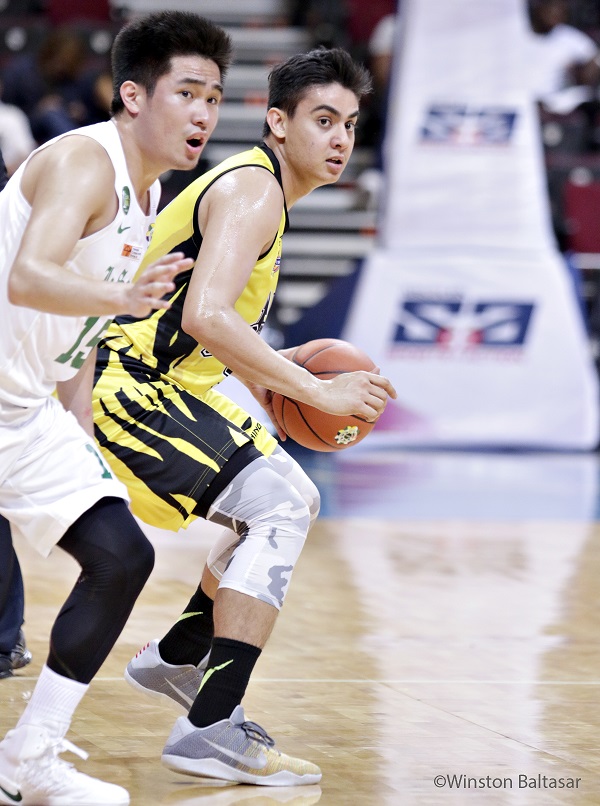 The business of photography
Just like he did, Baltasar suggests for young photographers to keep their day jobs while mastering their skills and establishing their name before getting into the business full time. He believes that photography can be a lucrative endeavor. "One just has to keep working until one reaches critical mass, in the sense that one's network is extensive enough that the jobs keep coming in."
ADVERTISEMENT - CONTINUE READING BELOW
But being passionate about the art is not enough. According to the professional photographer, understanding the business is also key. "There are too many unscrupulous people who will profit on your inexperience. Track your costs and be careful of your cash flow. Your sales might be fantastic but if the collections are delayed, you'll find yourself without the necessary cash to run your business," advises the former financial analyst. Keeping the corporate life for so long and serving different key positions in multinational companies like Volvo Cars has also served the master image-maker well in his profession. It has helped him plan his shoots efficiently, wisely prepare for contingency plans, manage cash flow effectively and take care of his clients.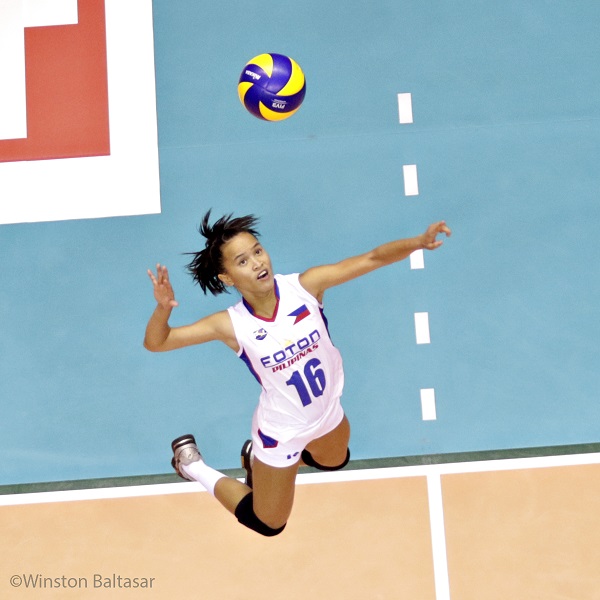 ADVERTISEMENT - CONTINUE READING BELOW
Widening his view
Another reason why Baltasar has such a strong influence in the industry is his willingness to try out other venues. He's also been conducting photography workshops for almost seven years now, marrying his passion for photography and teaching. This September, he will start teaching sports photography for his alma mater De La Salle University under Sports Studies. He also shares his expertise on Camera Geek TV and seminars like Canon PIXMA Pro Enthusiast. Not selfish about sharing his knowledge, Baltasar constantly takes students and amateurs under his wing to mentor during many of his shoots.
Baltasar is also a photographer for Sports5.ph, shooting UAAP, PBA, NCAA and UFC among others. His images have seen print in many reputable publications like Top Gear, FHM, C!, Yahoo Philippines, Good Housekeeping, Metro and Smart Parenting. Newspapers like the Philippine Daily Inquirer and Manila Bulletin have also published his photos.
ADVERTISEMENT - CONTINUE READING BELOW
Aside from media, it has worked to his advantage to venture into other types of photography like travel, advertising, events and engagement shoots, drawing the line at weddings as he is not too keen on maintaining the staff to handle the job.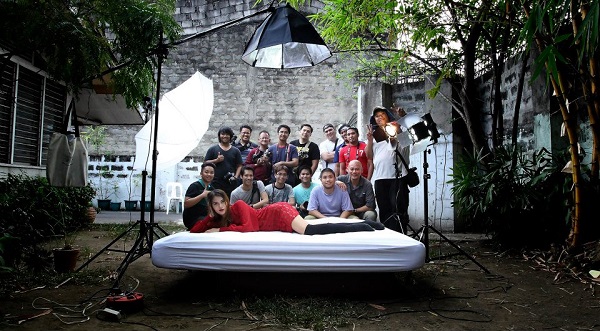 ADVERTISEMENT - CONTINUE READING BELOW
Money online
Baltasar believes that the internet has opened the world to photographers. There are now many other venues for income generation here and abroad without photographers having to leave the country. While advertising and weddings are still the most profitable industries, according to the master lensman, photographers can make money providing stock photos abroad. In addition, photography blogs can bring in revenue through advertisers.
"But the internet is a double-edged sword," warns Baltasar. "It is so much easier now for someone to steal your photos and post them without crediting you, much less compensating you for your work." For instance, media organizations, especially online media, pay less for photography work. This is why Baltasar reiterates the importance of not only being a great artist but also being a good businessman.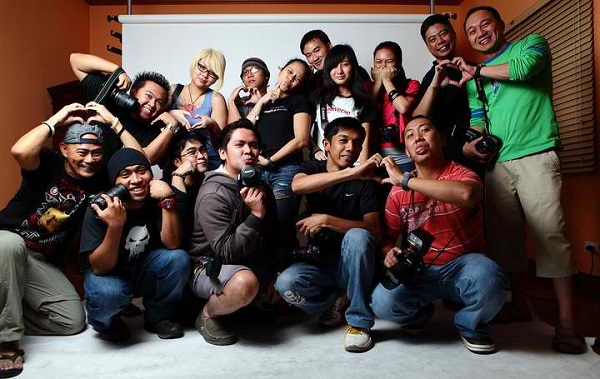 ADVERTISEMENT - CONTINUE READING BELOW
Baltasar strongly encourages the use of social media and viral marketing to grow one's business, crediting the internet in helping him build his brand.  Presently, he has considerable online presence on Facebook, Twitter and Instagram. He also has advocated the use of smartphones to take good pictures with his Facebook group Cellphone Photography Philippines. It has then taken a life of its own, with enthusiasts all over the country and beyond sharing their inspired snaps using just their smart phones. Many of them are not even photographers. Perhaps there is some truth when he says jokingly "It's the Indian not the pana (bow)."
*****
Ana Maria Villanueva-Lykes left her job as editor-in-chief of asianTraveler Magazine and as a travel columnist for a local paper in the US to answer to an even bigger boss: a demanding five-year-old. She continues to contribute for various Philippine and international publications while pixel stitching and light chasing. She has a bachelor's degree in Computer Science, a master's in Creative Writing, and a doctorate in play dates and arts and crafts.
ADVERTISEMENT - CONTINUE READING BELOW