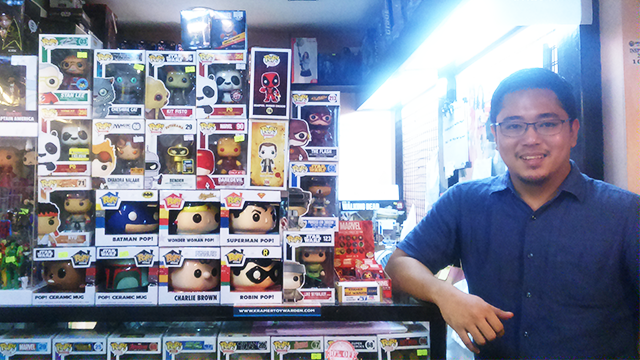 Most of us have fond childhood memories of playing with and collecting toys. But for some, their passion for toy collecting never went away, such that it's even become a business for them.
I was first introduced to the world of toy collecting by an old friend. Five years later, I've come to realize that toy collecting—while still a niche market—is slowly but surely growing in the Philippines.
ADVERTISEMENT - CONTINUE READING BELOW
This is evidenced by a number of small toy shops sprouting in different areas throughout Metro Manila – but most especially in Greenhills — as well as in the provinces. Moreover, more toy conventions are making their appearances, where both avid toy collectors and casual buyers can buy both new and pre-loved toys.
But most of the buying and selling of toys is happening online, primarily through Facebook groups, but also in selling platforms like OLX and eBay.ph.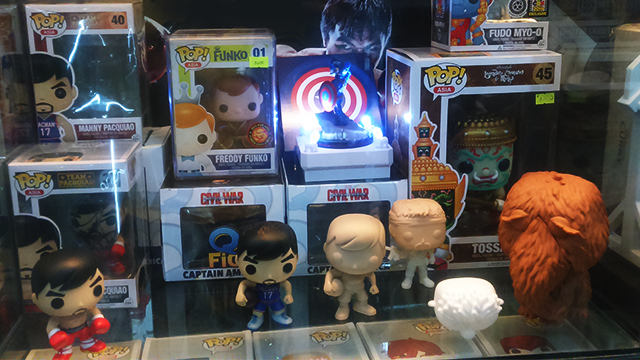 ADVERTISEMENT - CONTINUE READING BELOW
Starting small, one toy at a time
Toy collecting starts from passion. Whether from a childhood favorite, to something they grew to love when they're older collectors—both casual and avid. Toy lovers will always buy the toys they love.
My friend, Jay Duran, is a 41-year old doctor. He's been buying and selling toys during his free time for three years now. But he's actually been collecting toys since he was a kid.
"My first serious collection was He-Man and the Masters of the Universe. I was a big fan of the cartoon series. My dad would reward me with an action figure for every good grade when I was in grade two," Jay said. 
Jay collects sixth scale figures from high-end toy brands like Hot Toys and Sideshow for their aesthetic value. He said, "Many may not appreciate the craftsmanship that is involved in every action figure, but toys are actually amazing forms of artwork."
ADVERTISEMENT - CONTINUE READING BELOW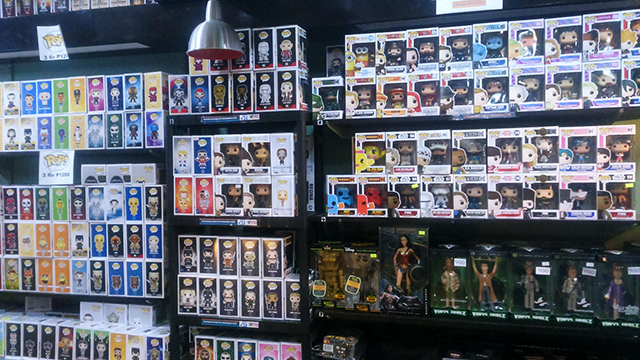 From collecting toys, it was only natural to move on to selling them as well. "To make space for new toys, you have to sacrifice some of your old favorites," he explained. "In order to complete a certain line, you have to let go of the others."
ADVERTISEMENT - CONTINUE READING BELOW
He started selling boxed toys around three years ago: "I do toy shopping in Hong Kong or Singapore and sell them locally. Profit is good but it gets a bit tiring."
Though he does most of his selling online through toy forums on Facebook, eBay and OLX, he does some physical selling during toy conventions or toy bazaars, as well as consigning them to other toy sellers or toy store owners.
However, he's not yet keen on opening a toy shop of his own. He said: "While I would like to give it a go, selling regularly may be fun but would probably take too much time and effort. Maybe if I had more resources and probably partners, my perception would change."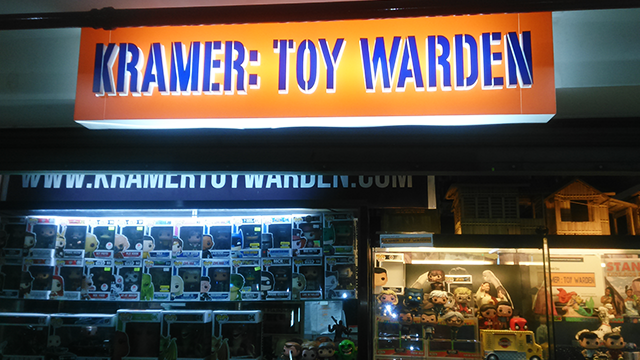 ADVERTISEMENT - CONTINUE READING BELOW
From child's play to a proper business
Basti Golez, owner of toy shop Kramer: Toy Warden, also started as a collector when he was a kid, together with his brothers. They were into Transformers, G.I. Joe, Star Wars and comic books.
Their hobby became a serious business, as they subsidized their collections by buying and selling. It was only natural that they would open a shop because collecting toys was a serious passion.
"It's a family business," Basti explained. He started the shop with his three brothers in Glorietta 2 in Makati in 2006. They moved to Market Market in Fort Bonifacio but later opened their base in the toy mecca that is Greenhills. Now they even have a branch in UP Town Center in Quezon City.
They currently sell a wide range of toy lines, from Marvel and G.I. Joe, to anything tied to movies and pop culture. They also don't sell cheap-looking toys, going for toys that are durable and with value for money. These include brands like Hasbro, Mezco, and NECA, and popular lines like Funko Pops.
ADVERTISEMENT - CONTINUE READING BELOW
"There's always something to sell," he said. "But you have to be on top of what you sell."
They're not big as other shops but "since we're collectors at heart, we're really close to our customers," he said.  
ADVERTISEMENT - CONTINUE READING BELOW
"Our business is very personal," he said. These customers become their friends, with some of them being loyal customers since 2006, he noted. He also taught his employees to develop close relations with their own suki customers.
"What's important is to get a feel of it," he said, explaining that you need to have a lot of in-depth information of what you're selling. He added, "You sell something you want to buy,"
They also do a lot of research. They check out reviews, talk to their loyal customers, and get inputs from toy forums and Facebook. He added that it's almost like cheating sometimes, as their customers would be the first to ask them if they're going to get a particular toy.
Basti said that while being in the toy business is rooted on the very act of collecting as being a hobby, it's fundamentally driven by passion. It's no sheer play, because as Basti stressed, "You're really involved."
ADVERTISEMENT - CONTINUE READING BELOW
*****
Joseph Nacino is an editor and communications consultant who has worked for the Department of Budget and Management, Philstar.com and various corporate clients. A Neil Gaiman Graphic Fiction awardee, he writes short stories and has been anthologized in the Philippine Speculative Fiction series, and co-edited Diaspora Ad Astra and Demons of the New Year.