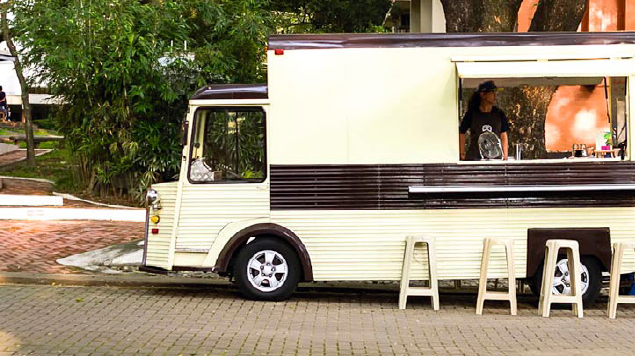 Instant coffee is no longer acceptable for many Filipinos—hand-brewed cups from specialty coffee shops is now the way to go, thanks to the third-wave coffee movement gaining footing in the country. Now, industry newbie The Barista Box wants to make sure that the craft coffee experience is as accessible as anything you can get from a convenience store.
ADVERTISEMENT - CONTINUE READING BELOW
The truck took the craft coffee experience on the road in September 2014. Founders Miguel Santiago and Isai Araneta were still students at the Ateneo de Manila University when they started The Barista Box. At first, the coffee truck made the rounds at the Ateneo campus, but later on, it made waves in food truck parks and office buildings.
Araneta worked on the branding and aesthetics of The Barista Box, but retooling the truck into a mobile café was the real challenge. "It used to be an L300, so we had to strip everything down to the chassis and rebuild from the ground up," Santiago recalls. Carrying out The Barista Box's day-to-day operations in such limited room, where they do everything starting from roasting the coffee beans, took some getting used to. "It's definitely a challenge to do anything from the back of a truck, but once you get used to the movement of the suspension, and the lack of space, things get pretty easy," he says.
ADVERTISEMENT - CONTINUE READING BELOW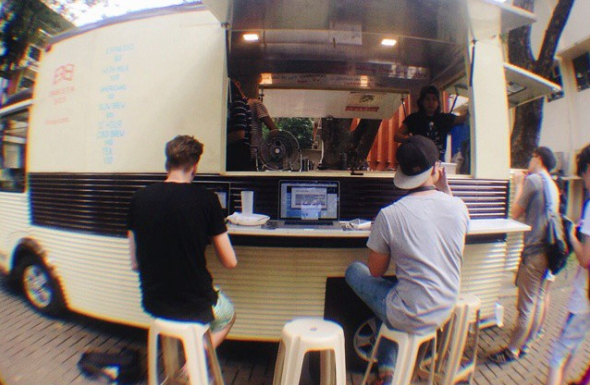 Santiago learned the coffee-making ropes after putting in hours of work at top-tier third-wave hotspots like Craft Coffee Workshop, The Curator, and Yardstick. "Once I learned, I taught my girlfriend how to run things," he recalls.
"Experiencing our brand for the first time may come as a surprise to many," he says, since The Barista Box's espresso-based drinks, manually brewed drip coffee, and cold brews "lean more towards the more acidic, fruity notes in our coffee, while still keeping some strength and body."
ADVERTISEMENT - CONTINUE READING BELOW
*****
This story was originally published in the September 2015 issue of Entrepreneur magazine.