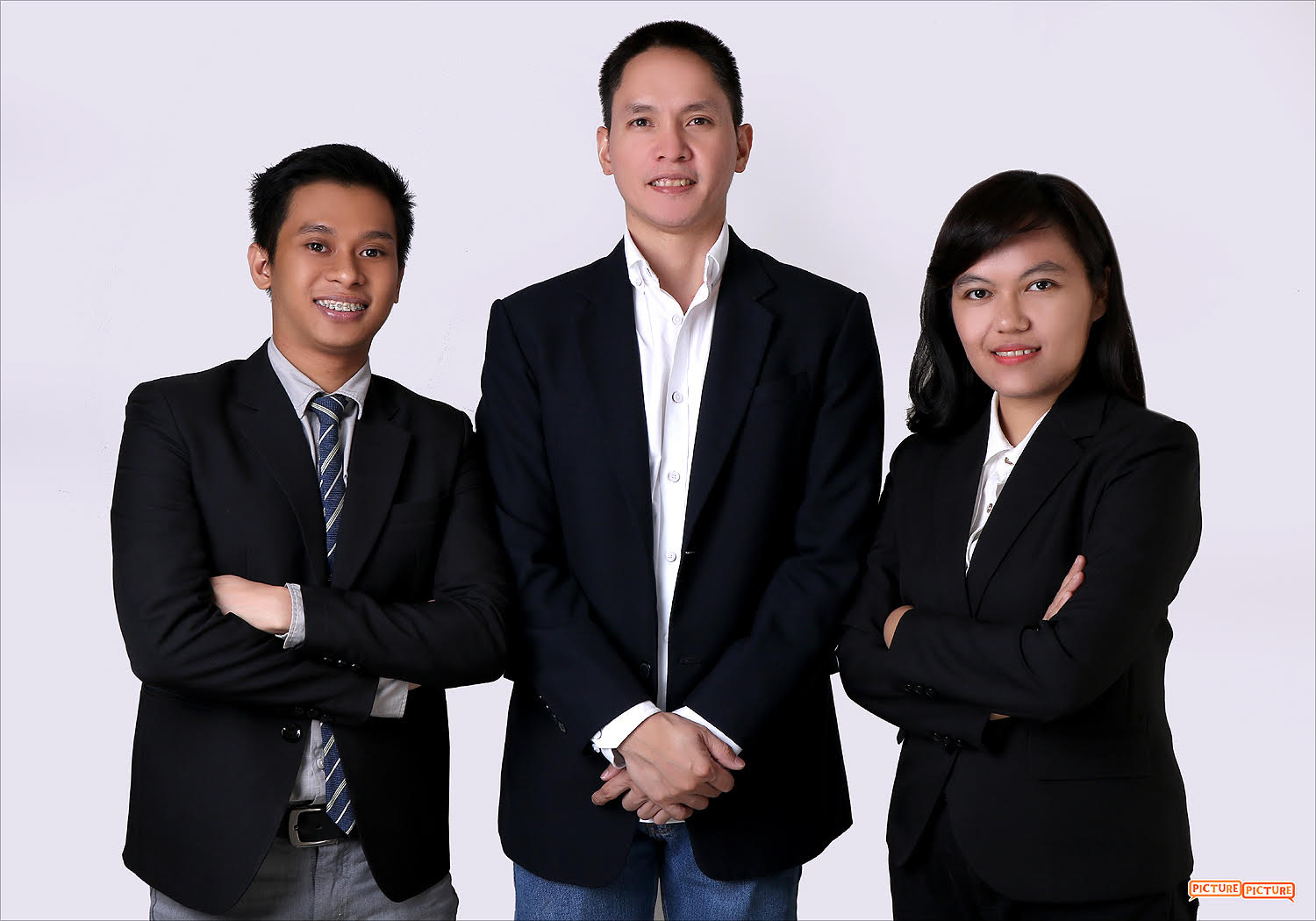 (From left) Tsupitero.com executives Vince Hermosura, CEO; Miko Sayo, chief strategist; and Giovy Rañoa, CTO
For the team of stock market professionals and techies behind Tsupitero.com, a website that offers affordable stock market data to retail investors, the site's launch in May was perfect timing.
ADVERTISEMENT - CONTINUE READING BELOW
That may be a strange thing to say after the Philippine stock market entered bear territory, with the Philippine Stock Exchange Index (PSEi) falling to its lowest in almost 18 years last week.
Related story: Which PH Blue Chips Have Become More Affordable as the Stock Market Enters Bear Territory?
Yet, with online investors driving the growth in the total number of stock brokerage accounts in the past few years, the team felt they couldn't afford to lose any more time in launching a data service that new stock market players would badly need.
Last year, about 90.3 percent of the increase in broker accounts consisted of online trading accounts, which grew by 29 percent to 388,864 in 2017 from 302,516 in 2016. In contrast, traditional brokerage accounts rose by only two percent from 470,671 to 479,946 during the same period.
As a result of the surge in online stock brokerage accounts, the proportion of online accounts have doubled from only 22.1 percent in 2013 to 44.8 percent last year. In contrast, the proportion of traditional accounts fell from 77.9 percent in 2013 to only 55.2 percent in 2017.
ADVERTISEMENT - CONTINUE READING BELOW
Named after the Filipino word for individual investors who place small, short-term bets on penny stocks usually on the basis of speculative information, Tsupitero.com aims to provide accessible and easy to use online stock market data. The hope is that it would help reduce the small investors' dependence on rumor and tips when buying or selling stocks. More importantly, the data service comes in very affordable packages.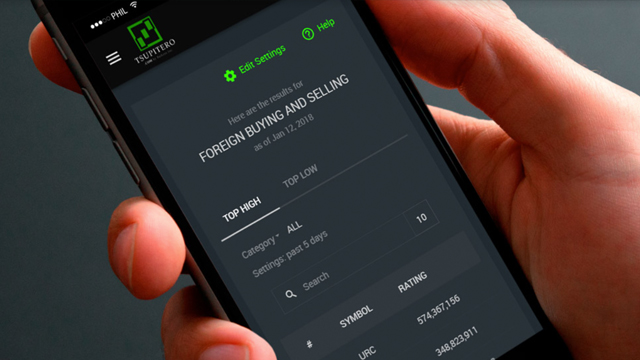 ADVERTISEMENT - CONTINUE READING BELOW
Tsupitero is named after the Filipino word for individual investors who place small, short-term bets on penny stocks usually on the basis of speculative information
Led by veteran stock market trader Miko Sayo (who is now the company's chief strategist) and programmers Vince Hermosura (CEO) and Giovy 
Rañoa (CTO), 
Tsupitero.com
 aims to lessen the time investors spend on researching and looking for stocks to trade by providing a comprehensive, real-time and tailor-made set of information gathered based on each investor's own criteria. It promotes trading aptitude by making relevant data available to its users. Tsupitero.com was started by Sayo as a stock market newsletter 15 years ago.
The platform has features for both fundamental and technical analyses. All subscribers of Tsupitero.com have access to data on different types of indicators, such as the listed firms' market value, price-earnings ratio, price to book value ratio, earnings growth and even company disclosures. It also provides information on the gainers and losers in the market, volatile stocks and volume spikes.
ADVERTISEMENT - CONTINUE READING BELOW
On top of this, the team behind Tsupitero.com sends out newsletters to their users, which contain expert trading advice from veteran traders. The interface of the whole platform can be accessed by any type of device.
The startup currently offers three payment plans: the silver rate at Php299 per month, the gold rate at Php799 per month (discounted at Php499 for the first 1,000 subscribers) and the platinum rate at Php999 per month. If undecided what to get, interested investors can avail of the five-day free trial period.
Users subscribed to either of the three plans are entitled to a daily summary, technical and fundamental indicators, company disclosures, sorting by company category tool and the edit function, which allows the user to model the platform according to his preferences and risk tolerance.
Subscribers of the gold plan are entitled to additional features such as real-time access to newsletters and stock recommendations (silver users get delayed access). Meanwhile, platinum users not only get real-time access but also the capability to combine indicators simultaneously for comparison and to come up with the best stocks.
ADVERTISEMENT - CONTINUE READING BELOW
Note: This story was edited on July 2, 2018 to add founding details
*****
Pauline Macaraeg is Entrepreneur PH's data journalist. Follow her on Twitter @paulinemacaraeg