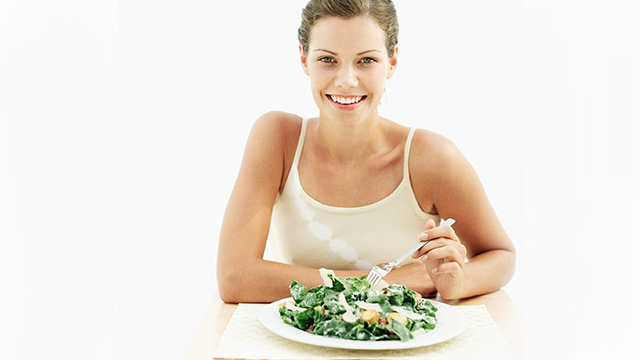 Remember #JeSuisBacon?
In October last year, the World Health Organization upended the world by announcing that processed meat—including most everyone's beloved bacon—was a class 1 carcinogen, up there in the same group as tobacco. Social media immediately caught fire, with both outrage and delight: outrage from the meat eaters and delight from vegans and vegetarians, who found their choice to shun meat vindicated by no less than the world's biggest authority on international public health.
ADVERTISEMENT - CONTINUE READING BELOW
Since then, journalists and other health experts have tried to explain that WHO's carcinogen classification system weighs the strength of scientific evidence that food and other substances may cause cancer, but not your risk of actually getting the disease. For better perspective, note, for instance, that according to WHO, sunlight is also a class 1 carcinogen.
So, did WHO's announcement change send processed meat packing from the freezer? Maybe, maybe not. People have very personal reasons behind what they eat. What the announcement did do, however, is give even more beef to the increasingly loud discussion on whether or not skipping the steak can be good for you.
If the market is to be our basis, however, it appears like we're headed towards more animal-free plates. Pretty soon, more people might be saying #JeSuisVegan instead.
A meat-free trend in the market
Food and beverage trend watchers have been noticing a marked upswing in the demand for alternatives to animal products. Mintel, a leading global market intelligence agency, includes animal product alternatives in its Global Food and Drink Trends 2016 report, saying that "the growing ranks of novel protein sources and potential replacements appeal to the everyday consumer, foreshadowing a profoundly changed marketplace in which what was formerly 'alternative' could take over the mainstream."
ADVERTISEMENT - CONTINUE READING BELOW
In Southeast Asia, including the Philippines, in particular, Mintel finds that the trend, which has broken into the mainstream in the Northern Hemisphere, is just emerging.
Restaurant consultant group Baum & Whiteman also lists plant-based cuisine among this year's hottest food and beverage dining trends, saying in its report, "We've reached a tipping point for vegetables. They're pushing animal protein to the side of the plate ... or entirely off it. Relentlessly rising beef prices, horror over hormones, a scramble for ever-more antioxidants, health-and-diet concerns,  growth of farmers markets, locavore drummers, increasing numbers of flexitarians ... all the stars have nicely aligned."
The case for veganism, even for meat eaters
Interestingly, the same Baum & Whiteman report stresses that it's not the vegans or vegetarians who are largely responsible for this trend. "(C)onsumers behind this shift are omnivores who believe they eat too many animals that poop up the environment," states the group.
ADVERTISEMENT - CONTINUE READING BELOW
The Vegan Society defines veganism as "a way of living which seeks to exclude, as far as is possible and practicable, all forms of exploitation of, and cruelty to, animals for food, clothing or any other purpose." While vegetarians simply abstain from meat, vegans believe in a cruelty-free lifestyle that preserves even non-human life and the environment.
Numerous studies have shown that, no matter your dietary preference, the vegan lifestyle ultimately benefits you. People for the Ethical Treatment of Animals (PETA), the animal rights organization, argues that the production of meat and animal products put a too-heavy strain on the environment. "By shunning animal products," it states, "vegans are de facto environmentalists."
As more people become aware of both the health and environmental benefits of not eating meat, more people are also warming up to the idea of maintaining vegan, vegetarian and flexitarian (eating primarily vegetables, with the occasional meat or fish) diets.
ADVERTISEMENT - CONTINUE READING BELOW
This shift is also bolstered by the increased awareness that plant-based cuisine does not necessarily compromise food quality, flavor and taste.
The business of offering vegan fare
In the Philippines—traditionally known to be a pork-loving country in which all parts of the pig is eaten and famously recognized by Anthony Bourdain as home of "the best pork ever"—there is a growing community of vegans (and vegan-curious people).
Manila Vegans is a 6,200-strong-and-growing Facebook group that offers all kinds of support, from the sharing of recipes and tips on where to buy plant-based alternatives to actual coaching sessions, for vegans and people who are interested in transitioning to a vegan lifestyle. There is also a Cebu Vegans group and a Davao Vegans group with smaller but also growing numbers.
Happy Cow, an online hub for vegans and vegetarians, lists over 200 vegetarian and vegan places in the Philippines, 99 of them in Metro Manila. A good number of vegan food delivery services and takeaway only joints are also popping up.
ADVERTISEMENT - CONTINUE READING BELOW
A number of mainstream restaurants have started labelling their vegetarian options, while some have expanded their vegan and vegetarian menu offerings or now offer vegan versions of their vegetable dishes.
However, the market, though increasingly interested, still needs to be educated—or re-educated. First, consumers need to learn that vegan food is not expensive. Second, consumers also need a lesson on nutrition, especially on the prevalent but mistaken belief that protein can only be sourced from animals.
It should be worth the effort too, because Filipino cuisine is also largely starch- (thus, plant-) based. Our native delicacies, for example, can be good alternatives to cakes and pastries. Many kinds of kakanin go well with coffee and, because they're sweet, can also be classified as dessert. Kuchinta and palitaw, for example, are both fat-free snack that can also be made sugar-free.
Coconut has been a vegan favorite, but the wonders of coconut milk as a dairy-free milk alternative has yet to be completely tapped. Jackfruit is also setting the world abuzz as a meat alternative. Moreover, the world has also recently discovered ube, calling it "the new matcha."
ADVERTISEMENT - CONTINUE READING BELOW
And then there's our many variations of pancit, all of which can easily be "veganized."
There is so much to explore and so much to offer the market for vegan fare. It's a win on all fronts, too. Not only is it good for the health and the environment, it's also definitely good for the pocket.
*****
Althea Lauren Ricardo is a freelance writer-editor and a business communications trainer. She is currently studying organization development at De La Salle - College of St. Benilde while working on her MFA creative writing thesis at De La Salle University.