Still nothing can beat face-to-face meetings, but if you want to significantly reduce your company's travel expenses and make your meetings even more productive and cost-efficient, then online meeting solutions may be your best option.


SKYPE IT

To begin with, by using the popular free Internet telephony service called Skype, you can now conveniently hold multi-user voice conferences or video conferences with your business contacts without even having to go out of your office. You can do the same with your company's staff members on assignment in different faraway locations or when they are traveling abroad. As long as both you and your business contacts or your staff have a computer equipped with a microphone and a webcam, you can have straightforward voice-and-video conversations with one another at virtually no cost.


To avail of the free Skype service, you have to download its free software from the Internet and install it in your computer. In addition to voice conferencing, the latest version of Skype now also provides videoconferencing support for Web cameras. Skype also allows for the creation and saving of logs of online conversations, which is very much like having a secretary to take the minutes of your meeting.

Another good online alternative to face-to-face meetings is the Collaboration and Meeting software. This software, which can be downloaded from the web, offers three major online-meeting solutions: LiveMeeting, GoToMeeting, and Webex. These three solutions are designed to provide even more conducive online meeting environments, ones that can approximate the features of a physical meeting as closely as possible.
ADVERTISEMENT - CONTINUE READING BELOW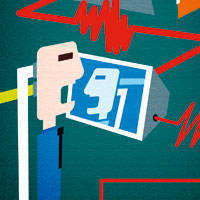 OTHER TOOLS

LiveMeeting, a proprietary program of Microsoft, is designed for smooth integration with the Windows Desktop environment.This program makes it possible for online meeting participants to make presentations using Powerpoint slides, Word documents, and Excel spreadsheets; share and upload their files to the computers of those who need them; and, through its unique polling feature, even conduct ad-hoc online voting among the participants.


ADVERTISEMENT - CONTINUE READING BELOW
What makes LiveMeeting very desirable to use is that it is capable of mimicking the typical meeting room for business conferences. Aside from supporting chat sessions in which any number of participants can be designated as main speakers, its also has an option that allows designated participants to control the computer of other participants who are online.