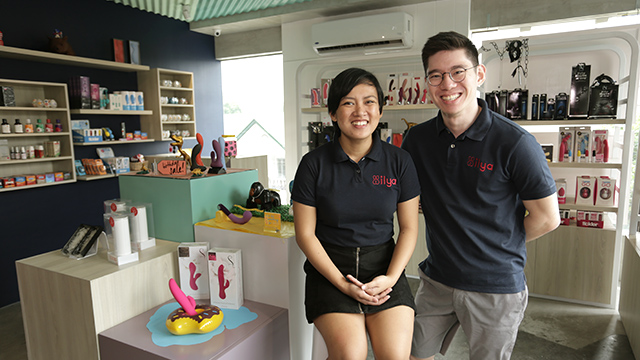 Ilya founders AJ Osmeña and Arvin Alvarez
Inside a well-lit store with glass windows along Maginhawa Street in Quezon City, one can find colorful vibrators, dildos, lubricants and nipple clamps, among others, attracting customers to step inside Ilya and find their pleasure object of choice.
There's also a golden die-cast T-Rex with movable jaws that is perhaps the only non-sex toy around, though who's to define the limits of sexual uses of objects?
ADVERTISEMENT - CONTINUE READING BELOW
There is no attempt to hide their products. There are no heavy curtains or dimmed lights. There is ice cream for sale, perhaps to make first-time customers more relaxed while browsing around.
"The set up of our store is a statement for us—we are not covering our shop. Knowing your body, knowing what pleasures you, that is not something shameful. Besides, we arranged everything so pretty, why should we cover it up?" said 25-year-old Arvin Alvarez, who, together with 29-year-old AJ Osmeña, opened an online sex toy shop in October 2016.
It all started with a dare—Alvarez lost a bet to Osmeña in February and as punishment, she was tasked to buy anything from a sex toy shop.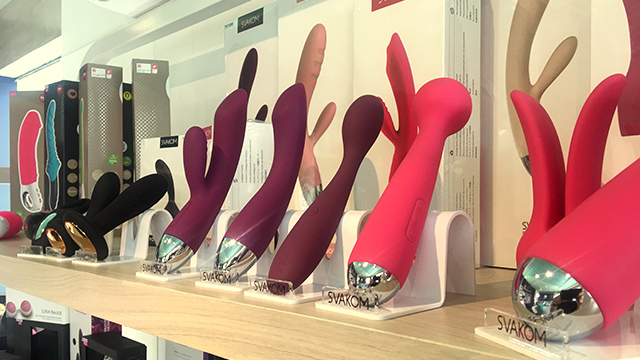 ADVERTISEMENT - CONTINUE READING BELOW
Ilya offers colorful vibrators, dildos, lubricants, nipple clamps and other sex toys and accessories 
"I thought it would be easy, like going inside a candy store for adults. But I felt really, really uncomfortable. So AJ joked: why don't we open one that is fun and quirky and where people can enter without judgment? That started everything," she recalled.
"Why is there a stigma? Wanting to enjoy sex and intimacy is very normal. So I thought, let's be the ones to change that," Osmeña said.
That they were both working then at a social enterprise empowering sari-sari store owners nationwide made it easier for them to turn their advocacy of mainstreaming sex toys into a serious business.
The first order of the day, said Alvarez, was to get official data. There was none as the Department of Trade and Industry does not keep tabs on sex toys as an industry. The Food and Drugs Administration, on the other hand, only releases import permits but neither does it have data on sales and volume of sex toys sold annually.
ADVERTISEMENT - CONTINUE READING BELOW
"It was so frustrating. People look at sex toys and immediately think of these as novelty or taboo instead of a legitimate business," Alvarez said.
And a big business the sex toy market has become—a $15 billion global industry, to be precise. In a press statement last year, Susan Colvin, co-founder of the California-based Adult Novelty Manufacturers Expo, one of the biggest and oldest sex toy round-ups worldwide, said: "This industry has continued to gain more mainstream acceptance and availability. Now it stands as a $15 billion market segment, with projections that it will surpass $50 billion by 2020."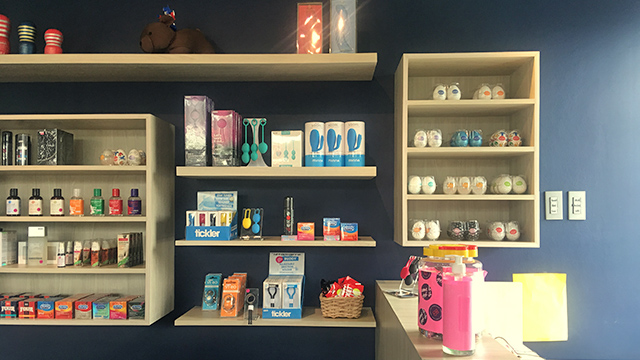 ADVERTISEMENT - CONTINUE READING BELOW
Ilya is the physical version of Alvarez and Osmeña's online shop for sex toys 
Ilya's founders decided to attend a sex expo in Shanghai in April last year where they were able to hook up with representatives from major adult toy brands.
Shelling out Php500,000 each to start their online operations, Alvarez and Osmeña had to adopt guerrilla marketing, focusing on low-cost tactics that yield maximum results.
"We did not pay for any advertisement. We became known through word of mouth. We tapped social media influencers on Instagram who believed in our cause—that there should be no stigma when it comes to sex. Our growth was very organic," Osmeña said.
Their inventory was sold out in their first month. And despite limiting their initial operations to Metro Manila, Alvarez said there was demand from customers in the provinces, prompting them to look for ways to ship outside of the capital.
ADVERTISEMENT - CONTINUE READING BELOW
"We were afraid to go nationwide immediately. We felt we were moving too fast. We did not expect that much of a demand," she said.
"But really, people in the provinces aren't less horny. They just don't have as much access to sex toys," Osmeña added.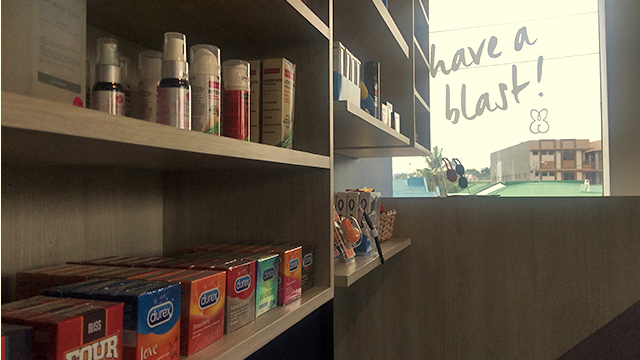 Ilya's founders are advocating frank and open discussions on sex and sex toys 
ADVERTISEMENT - CONTINUE READING BELOW
Less than a year after starting their online shop, the two young entrepreneurs decided it was time to put up a physical store for Ilya, which they opened in June with the help of five other like-minded investors.
Osmeña noted that they had to double their inventory for Ilya's at Maginhawa Street, despite carrying a well-curated stock from only 15 select brands.
"Most of our online customers were female buyers. But with the physical shop, we saw an increase in male buyers, mostly purchasing something for their girlfriends or wives. The customer ratio is now about 60-40 now, in favor of female customers. We also have a growing number of first-time customers who are still exploring what toy would work for them," Alvarez said.
Most sex toys can be categorized as vaginal, anal or clitoral, she said. Female customers, especially those who have yet to try sex toys, usually go for the clitoral bullet vibrators (Php1,200 to Php1,800), either rechargeable or battery-operated, because they are for external use only. "It is easier to find the clitoris than the G-spot," Alvarez explained.
ADVERTISEMENT - CONTINUE READING BELOW
Return female customers are more likely to buy vibrators or dildos. Ilya's most expensive vibrator on hand is called "the rabbit."
"It would set you back around Php11,880 but it is worth it. It waves inside and has a built-in clitoral vibrator," Alvarez added.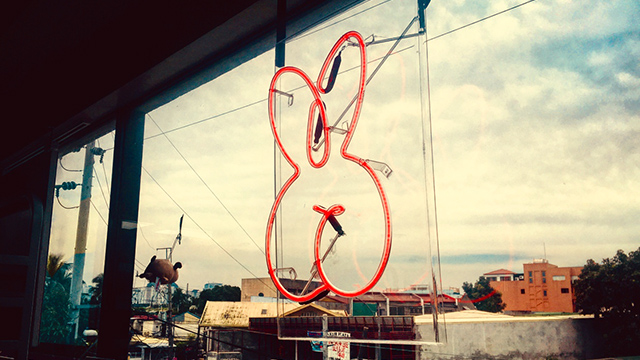 Ilya's goal is to "have at least one sex toy in every household"
ADVERTISEMENT - CONTINUE READING BELOW
Ilya also carries anal vibrators for men, said Osmeña. "Some of them buy the disposable ones because these are less expensive and, in a way, are not as huge a commitment for them."
And then there are the extras: Kegel Balls, water-based lubricants, massage oils, stimulators, handcuffs, riding crops and nipple clamps.
"In a way, the physical shop legitimized our brand. Initially, for our online sales, about 50 to 70 percent were on a cash-on-delivery basis. It took a while for our customers to trust us with credit card purchases. With our Maginhawa store, we now have online clients from Luzon to Mindanao. We receive inquiries from overseas Filipino workers from as far as Dubai and Abu Dhabi. Our revenues have doubled from when we were purely an online shop," Osmeña said.
But for Ilya's founders, staying true to their advocacy of promoting frank and open discussions on sex and sex toys is key to their success.
ADVERTISEMENT - CONTINUE READING BELOW
"We once had a 70-year-old customer from the province. He wanted a sex toy, but could not quite describe what he needed. He could not even say the word penis. So I had to ask him, 'pampatigas po ba ng ari?' It turns out he needed a cock ring because he wanted something to make his penis harder for a longer time," Alvarez said.
That is a far cry from how Antonio Pigafetta, the Italian chronicler of the 1521 Magellan expedition, described Filipinos back then. Pigafetta made reference to penis implements with gold or tin bolts, and claimed that Filipino women would "not communicate" with the men unless they wore these.
For Osmeña, it is a good feeling whenever first-time clients find the courage to try out the adult toys that Ilya has to offer.
"Our goal really is to have at least one sex toy in every household," he said.
ADVERTISEMENT - CONTINUE READING BELOW
*****
Joyce is an award-winning journalist from the Manila Standard Today and a freelance writer covering business and lifestyle. Follow her on Twitter, @JoycePanares