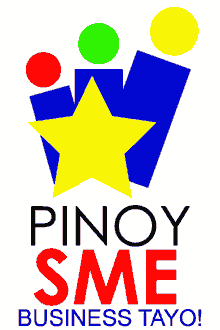 Latest data from the Department of Trade and Industry (DTI) showed that as much as 99.6 percent of the registered businesses in the Philippines fall under the small- and medium-enterprise (SME) category.

To further boost economic activity in the SME field, the DTI annually holds the SME Development Week every second week of July.

"Themed Pinoy SME: Business Tayo! as the rallying call for the SME Development Plan from 2011 to 2016, the SME Summit will showcase lessons from successful entrepreneurs who will be invited as resource speakers and panelists for the plenary sessions," the DTI said in a statement.

The plenary session will be held on July 7 with topics tackling access to financing, productivity and efficiency, and business development.

Aside from these talks, the DTI and the Philippine Trade Training Center (PTTC) will also be holding free seminars for individuals who are exploring business opportunities. These seminars will be held on July 8 and 9 at the PTTC in Roxas Boulevard, Manila.

The SME Development Week is part of the government's program to support the growth of SMEs nationwide.

"The government's goal is to increase the contribution of the SME sector to 40 percent of the GDP (gross domestic product), with two million (individuals) employed in the SME sector by 2016," the DTI said.

Seminar schedule

Free entrepreneurship program offered by the DTI – Bureau of Micro, Small and Medium Enterprise Development (DTI-BMSMED)

July 8 – Morning Session
How to be an Entrepreneur
Barangay Micro Business Enterprise (BMBE) Law
Awareness on Product Standards Law
Consumer Rights and Protection
How to Acquire a BFAD Certificate

July 8 – Afternoon Session
Integrated Business Licensing
Orientation on HALAL Certification
Orientation on the Cleaner Production for Small Business
Packaging Design and Labeling
Product Design Awareness
Orientation on Registering for Patents, Trademarks and Trade Names

Free business management and skills demonstration sessions offered by the PTTC

July 8
Basic Hilot
E-marketing – Setting up a Webstore
How to Set up a Laundry Business
Perfume and Cologne Making
Exploring Business Opportunities in Kosher Markets
Herbal-Soap Making
Meat Processing 1 & 2
Basic Beadworks
Laundry and Cleaning Aids
Gift-wrapping

July 9
Basic Photography
Flip-flops Making
Managing a Money Changer Shop
Financing and Lending Programs
How to Start a Business
Food Safety
Siopao- and Dimsum Making
No-bake Cakes
Polvoron and Pastillas Making
Buying a Franchise
Apartment/Commercial Stall Rental Business
Perfume and Cologne Making
Advanced Beadworks
Cleaning Aids 2
Flowers and Balloon Arrangement
How to Make Empanada and Pizza Rolls

Participants to the free entrepreneurship training programs will be accepted on a first come, first served basis. Registration starts at 7:30 a.m. For more information, please call DTI-BMSMED at telephone numbers (632) 897-1693 or (632) 751-5076, and PTTC at telephone numbers (632) 468-8962 to 70 or click here for the SME Bulletin.
ADVERTISEMENT - CONTINUE READING BELOW