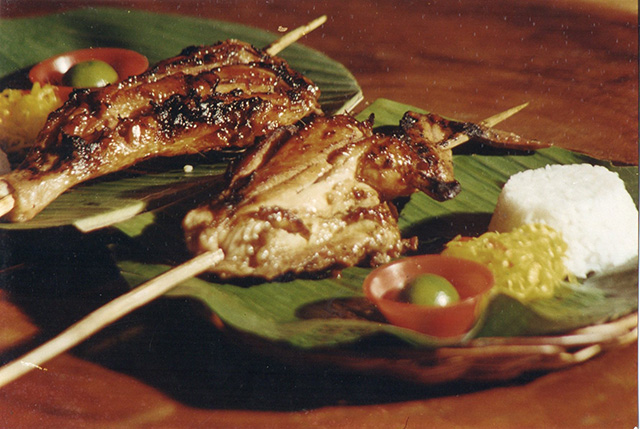 Haim Chicken Restaurant is best known for their version of classic inato or grilled chicken 
A trip to Puerto Princesa, the capital of Palawan province, would be incomplete without a visit to the city's iconic Haim Chicken Restaurant.
More than a dining destination, the 1,200-square-meter dining place is also an events hub and a showcase of Palawan's rich culture and history. It is home to one of the city's largest public collections of commissioned artwork from Palawan's local artists.
ADVERTISEMENT - CONTINUE READING BELOW
Haim Chicken's name comes from the Jewish word for "new beginning" and its early dish of chicken inato, which refers to a recipe said to have originated from Dumaguete City in Negros Oriental.
Despite its name, Haim Chicken Restaurant offers a varied selection of local seafood, vegetables, beef as well as chicken dishes, including local exotic favorites such as rattan in coconut milk, sizzling ranga-ranga shells and the popular tamilok, or a wormlike bivalve mollusk. However, the restaurant doesn't serve pork in deference to the sizeable number of its local Muslim patrons.
"I think that's also one of the reason why our business keeps thriving. There are always Muslims dining in our restaurant every day," James Yayen, the company's franchise development manager, told Entrepreneur Philippines.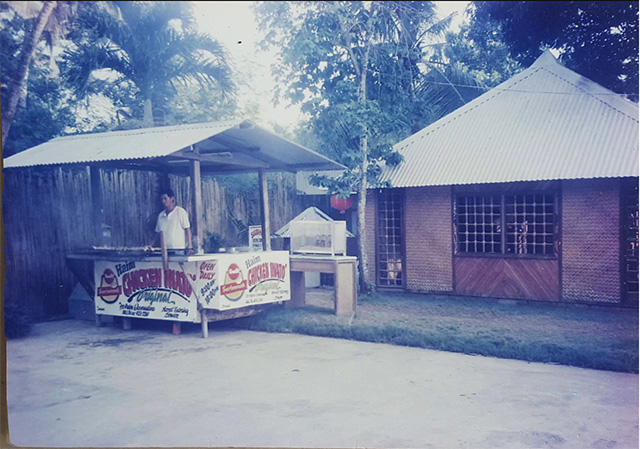 ADVERTISEMENT - CONTINUE READING BELOW
Haim Chicken started out as a four-square-meter stall in front of the Yayens' Puerto Princesa home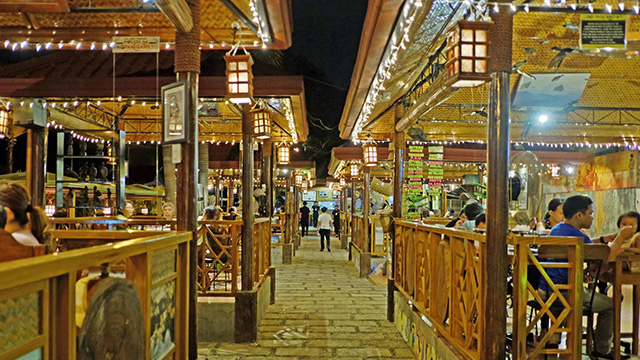 Today, Haim Chicken Restaurant measures 1,200 square meters, can seat more than 300 people in two halls and has an expansive dining area
As of July 2018, the restaurant ranks sixth on the user-generated TripAdvisor list of best restaurants in Puerto Princesa, with a ranking of 4.7 out of five stars.
ADVERTISEMENT - CONTINUE READING BELOW
"We've actually become a destination restaurant, like a go-to place for tourists who frequent the city," said Yayen.
The restaurant can seat more than 300 people with its two halls and an expansive dining area. Over the years, the restaurant has started to embrace the fact that it has become an iconic spot in the city, thanks to its popularity with the locals. It often hosts art exhibits and can also be booked for parties and private functions.
The restaurant's size today sometimes leaves Yayen in awe of his parent, who started the business in 1999 as a mere four-square-meter stall in front of their Puerto Princesa home. In fact, it wasn't meant to become a full-scale restaurant as the business was started on a whim by his parents and a friend.
"They met someone who knows how to cook inato-styled chicken really well, so they invited him to open the business with them," Yayen said. "And really, in the beginning, we would end the day with no sales."
ADVERTISEMENT - CONTINUE READING BELOW
With a capital of Php30,000, the Yayens sold quarter-sized barbecued chicken in a stick for only Php35. But in the beginning the family would only manage to sell 10 to 20 sticks per day. Still, his parents persisted. After a few months, just in time for graduation, the crowds started to come over for a taste of their offering.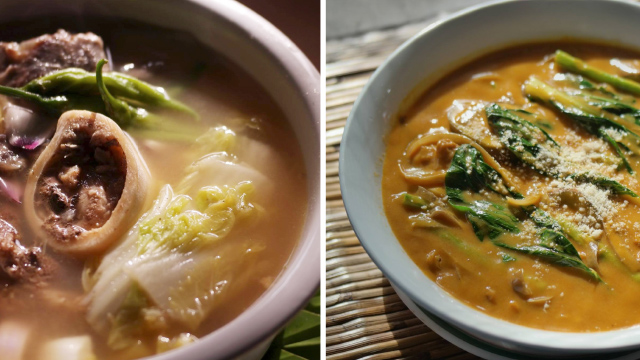 ADVERTISEMENT - CONTINUE READING BELOW
Beef bulalo and beef kare-kare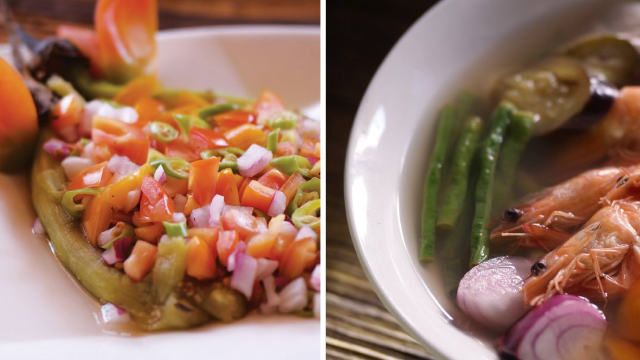 Ensaladang Talong and Shrimp Sinigang
"In a year, they went from selling 30 to 50 sticks a day to 1,000 sold in one day," Yayen said. "It was good business for at least two years."
Slowly, Haim Chicken became known far and wide in Puerto Princesa for its grilled, savory chicken, often likened to the barbecued specialty in Bacolod.
ADVERTISEMENT - CONTINUE READING BELOW
But when their cook moved to a competing restaurant, sales slumped. Instead of giving up, the Yayens took it as an opportunity to expand and tweak the recipe into something they could call their own. They opened a full-fledged restaurant in a bigger space.
Yayen estimates the restaurant earns more than a million pesos a month, leading the family to believe the concept has a fighting chance if they opened outside of their home city and province. In July, Haim Chicken opened its business for franchising. The operators claim it's the first Palawan-grown business that has tried to branch out of the province.
With a total capital investment of Php6.2 million, a franchisee can operate a Haim Chicken branch anywhere, complete with initial inventories, some restaurant equipment and staff training.
"It's been almost 20 years but our company remains profitable. It's thriving and is still a go-to place in Palawan," Yayen said. "It's time that a business from Palawan becomes known nationwide."
ADVERTISEMENT - CONTINUE READING BELOW
*****
Elyssa Christine Lopez is a staff writer of Entrepreneur PH. Follow her on twitter @elyssalopz