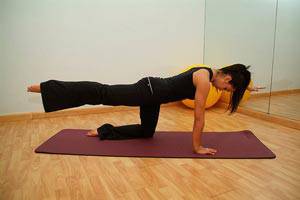 There are ways to setting up this business without having to spend on large space or equipment.

Capital: An advantage of Pilates as exercise is that it can be done in a small space and without much equipment. Says Hazel Imperial, an avid Pilates practitioner and co-owner of Innercore, a Pilates training group: "To get started, our investment wasn't that big—less than P10,000, in fact—and that's already pushing it because we actually bought more equipment than we needed. What we did was to establish a good partnership with a health club, which agreed to give us very flexible terms for our use of their fully-furnished studio."

The minimal operating expenses of Innercore enabled it to earn back its money very quickly. "Certification for Pilates is quite costly, but if you really make use of it and get to handle classes regularly, you'd get your payback in less than three months," Imperial says.

Materials: The basic requirements for offering Pilates instruction are a wide exercise area and mats. Renting a room for an entire month will drive up your operational costs, so it's advisable to just partner with an existing gym or studio (one that can provide you with at least 50 square meters of exercise space) or to offer home service to group classes. As for equipment, you will also have to purchase stability balls, which are available from a sports shops around the metro. You will also need to print fliers or brochures to promote your Pilates instruction program.
 
Workforce: "Our studio is small-scale," says Imperial. "It's really just like a group of friends practicing Pilates thrice a week. With such a set-up, my partner, Krislyn Lara Palileo, and I can handle everything by ourselves. And since Krislyn is the one who teaches, we don't even have to spend for professional fees."

Process: You need to get certified to become an official Pilates instructor. Locally, certification can be obtained from the Association of Fitness Professionals of the Philippines (AFPP), which runs various health and fitness training and workshops. Once you are certified, it will be advisable to first handle smaller-sized classes (a typical class has about 12 students) consisting of friends and family members. With enough teaching experience, you can offer your services to a gym or sports club or become a freelance instructor.

Marketing: You can market your Pilates instruction program through fliers, text campaigns, and publicity releases to the print and broadcast media. According to Imperial, however, word-of-mouth is still the best form of promotion. "We depend mostly on referrals from our current students," she says. "In fact, it's a private joke in our Pilates classes that we've accidentally formed a hospital or clinic of our own. This is because most of our students are doctors working in the same hospital."

Innercore has also cultivated an informal partnership with a physical rehabilitation and wellness center. The center refers its scoliosis patients to Innercore for training and guidance in doing Pilates exercises, which are highly recommended for people with back problems.


This article was originally published in the April 2007 issue of Entrepreneur Philippines.
ADVERTISEMENT - CONTINUE READING BELOW