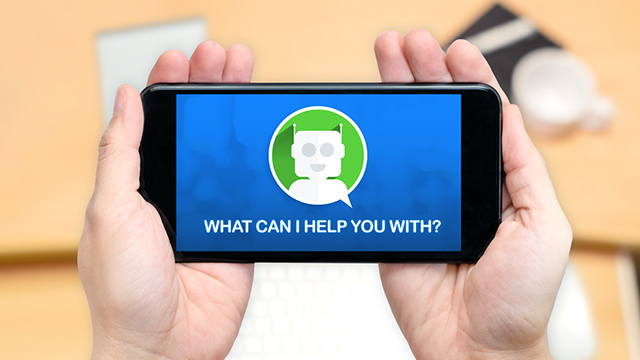 For any company, customer service is an area that requires serious attention. Historically, many businesses have suffered because of nasty customer reviews and/or poor staff performance.
Now imagine a situation where business owners and their staff don't have to reply to all of their customers' inquiries. What if they had an artificial intelligence (AI) component in their business that knows where to get relevant information when it is most needed?
ADVERTISEMENT - CONTINUE READING BELOW
This is the premise behind Chatbot PH, the pioneer of chatbots and AI messaging in the Philippines. Through the use of AI, Chatbot PH can instantly and effectively respond to customers' inquiries, thus cutting the time for staff training and possibly avoiding bad customer service.
Though heavily dependent on AI, Ron Baetiong, CEO and cofounder of Chatbot PH, says the startup's aim is not to replace human workers.
"Our goal is to have man and machine cooperate with each other, not replace. Because if there's a rudimentary task that can be automated, a bot can do that. The harder ones, that's where a human being will have to come in," he says.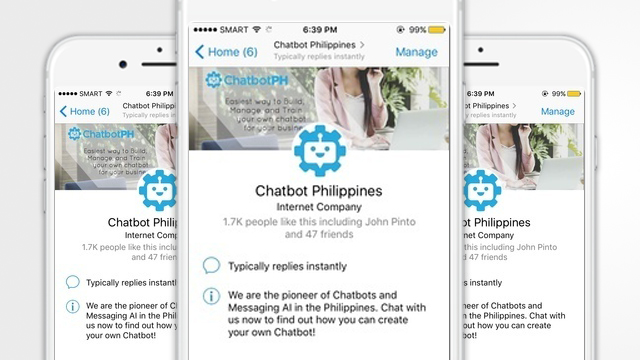 ADVERTISEMENT - CONTINUE READING BELOW
The use of chatbots is still in its nascent stage, both in the Philippines and all over the world. Baetiong says people don't really know that it exists and that in nine times out of 10, people don't know what a chatbot is.
So to make people better understand the company's technology, Baetiong compares it to Siri, Apple's intelligent artificial personal assistant embedded in every iOS device. Users don't have to download an app or go to a website anymore to use Chatbot PH, as it can work on several messaging platforms, like Facebook Messenger, Viber, WeChat, WhatsApp, etc.
Similarly, there is no need for Chatbot PH to build the system for its clients from scratch. "The beauty about our platform is we're completely agnostic to what technology we use," Baetiong explains. "We build on top of technology. If you have an API, we can hook it up and render it as chatbot. We don't have to build it from the ground up."
ADVERTISEMENT - CONTINUE READING BELOW
The Chatbot PH team trains and maintains the bot for a client so that it works for the company's specific needs. "What we look for all the time when we ask the client is what process do you currently have, and does it have a pattern and is repetitive? If there's a pattern and it's repetitive, then we can automate it," Baetiong says.
"Among Chatbot PH's current roster of 15 clients are "blue chip" companies, including a major bookstore chain, the local unit of a global bank and a transport payment service."
Baetiong explains that they work with whatever system these companies already have in place, and then start to automate them to produce customized replies from the bot. "It's like a child. It has instincts—those are the 70 percent. But as we go we add more so it becomes smarter, and smarter, and smarter," he explains.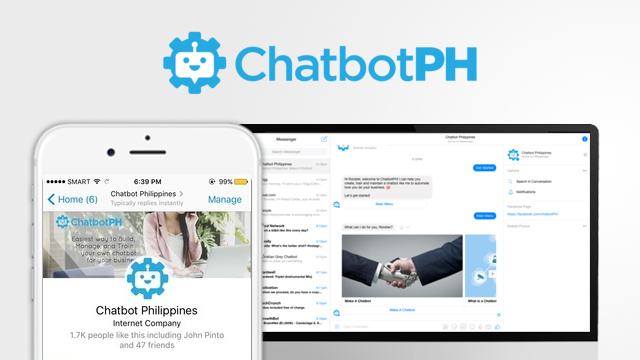 ADVERTISEMENT - CONTINUE READING BELOW
In terms of clients, Chatbot PH focuses on the lifestyle industry such as retail and food and beverages. "[These are] places that nobody's looking at. You can actually do a lot more automation where people will feel the impact of AI more because it's embedded in their daily life cycles," Baetiong says. 
Baetiong is not new to the startup scene. In fact, he is now in his ninth year as a startup founder, with Chatbot PH being his second venture. "My first startup was my thesis in college," he shares. "I'm coming in with this new venture, Chatbot PH, [as] a seasoned veteran. I'm not gonna make the same mistakes that I did."
Called PartyPhile, Baetiong's first startup was a nightlife app that helps partygoers get into the best parties and events in their cities. Though it became successful on its own—Baetiong said PartyPhile was the biggest nightlife app in Asia with 120,000 users at its peak—it ceased operations in 2016.
ADVERTISEMENT - CONTINUE READING BELOW
"There were a series of mistakes as a rookie that I did when I was younger," he says. "I'm not gonna make the same mistakes that I did."
Unlike PartyPhile, which was funded both by California-based 500 Startups and Globe Telecom's Kickstart Ventures Inc., Baetiong says they are not looking to raise funds several times for Chatbot PH. "Our goal is to be profitable and give value. Those are two different things, because a lot of startups here, they're here to raise money. But probably 90 percent of them have actually never figured out how to make money. That's dangerous. It's a recipe for disaster."
Instead, Chatbot PH plans to raise funds just once, and sustain it by themselves. "It's just seed," he says. "We only want to raise once, because we're going to be profitable. Why keep raising?"
*****
Pauline Macaraeg is Entrepreneur PH's data journalist. Follow her on Twitter @paulinemacaraeg
ADVERTISEMENT - CONTINUE READING BELOW