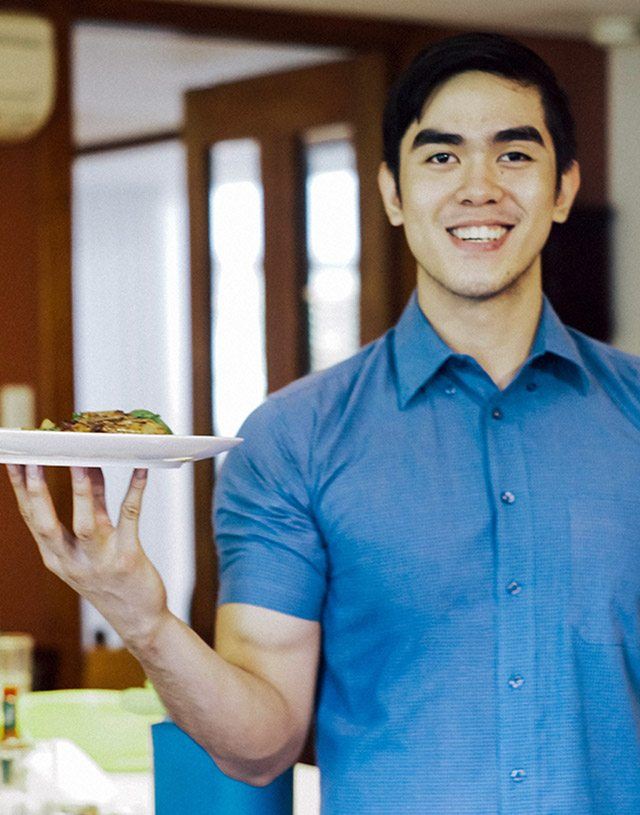 Plato PH Founder Laurence Espiritu
The easiest way for people to understand the concept of Plato PH is to describe it as the AirBnB of food. At least, that's what founder Laurence Espiritu told prospective investors. "It's easier to explain it that way," he says.
ADVERTISEMENT - CONTINUE READING BELOW
The local startup offers a private dining and hosting service similar to existing platforms like Eat World and Plate Culture. Adventurous diners on the lookout for something new are connected to talented chefs, either budding or established, who prepare a customized meal. Customers typically go to the chef's home or private dining space but there is also an option for the chefs to cook in the privacy of a client's home.
Either way, it's a unique dining experience that's quietly revolutionizing the local culinary landscape.
Espiritu, who is only 22-years-old and is a graduating civil engineering student at the University of the Philippines, says his interest in food and cooking led to the founding of Plato PH. The idea came to him during one of his regular dinner parties with his friends two years ago. The discussions turned to the viability of an enterprise that linked skilled chefs with paying customers outside the typical restaurant format.
ADVERTISEMENT - CONTINUE READING BELOW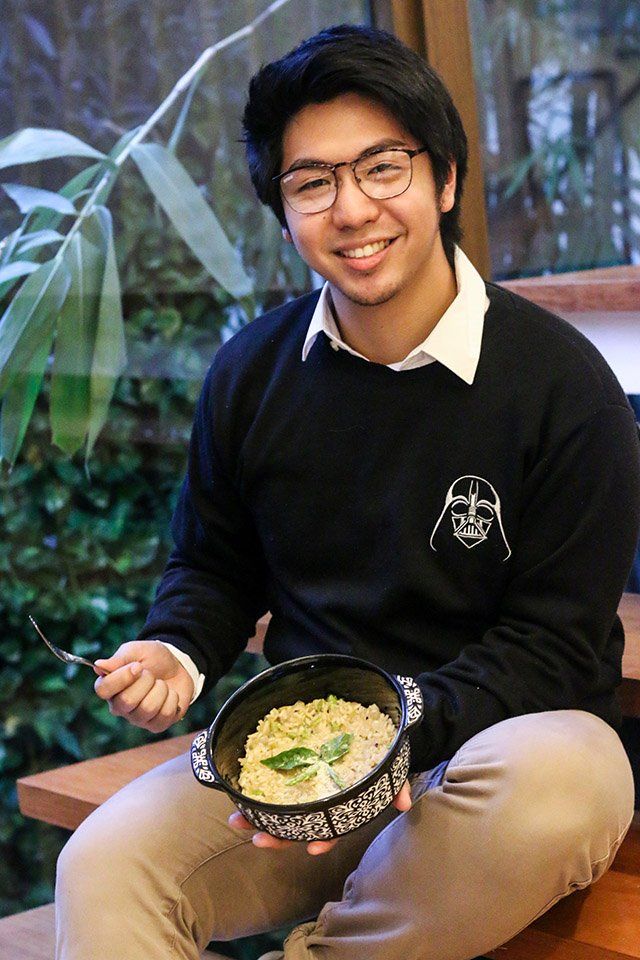 Plato PH CEO Martti Uy
"We started thinking, 'Why don't we try doing this as a business?'," he says. "There are a bunch of chefs in Metro Manila who don't have the means to promote themselves. But they're very talented. Soon I got to know more and more chefs from all walks of life in here Manila alone. That's when I found out that they need a platform where they can show themselves and what they can do."
ADVERTISEMENT - CONTINUE READING BELOW
He refused to disclose his initial investment. "It wasn't too expensive," he says. "The biggest expense was really web development, but I had a friend who basically made the website and gave it to us for free. He didn't really charge us."
After the fledgling company got its first significant investment, Espiritu says he and his partners spent most of it on marketing and getting an office. Plato PH started out with a staff of three, including Espiritu, but now there are seven full-time members of the team, as well as a few part-timers. They all do double duty on a variety of tasks, most of which involve getting the word out about the service.
ADVERTISEMENT - CONTINUE READING BELOW
Plato PH partnered with Privatus, a private dining space in Pasig, for a Star Wars-themed dinner. Here Chef AJ Reyes of Privatus explains the menu accompanied by two Jawas and an imperial storm trooper
The Plato.PH website contains profiles of the platform's chefs, their backgrounds and their specialty cuisine or dishes. There's also a list of upcoming events. The price of a meal varies depending on the chef's skill level. It can go from a low of Php700 to around Php5,000 for a lavish seven-course meal that includes drinks.
The company generates revenue by tacking a 30 percent commission on the chef's price. This is the cost that customers see on the website. Espiritu says the chefs decide how much their dinners cost as well as all the other dining-related details such as the menu, number of diners and others.
After customers make their selection, they can input their details and pay online or through bank deposit. Then, they just have to make their way to the appointed place and time to meet other diners and of course, enjoy the meal.
ADVERTISEMENT - CONTINUE READING BELOW
"We used to go the dinners, but we ended up hovering around the table and felt the customers might be pressured to have a good time," Espiritu says. "So now we stay away. We don't want to interfere with the experience of dining."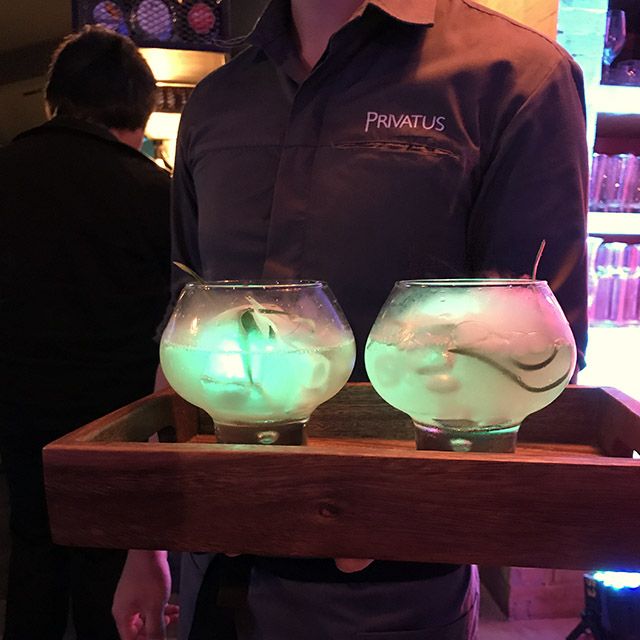 Privatus served these cocktails called Yoda Soda at the May The Fork Star Wars-themed dinner
ADVERTISEMENT - CONTINUE READING BELOW
When it was launched, Plato PH only had five chefs on its roster. Today, the startup is working with around 40 chefs. Most dinners happen during the weekend, sometimes with as many as four or five dinners happening simultaneously.
"Each chef has his or her own season," Espiritu explains. "Some chefs are only available during a particular time, some are available during Christmas, or Valentine's Day."
The plan now, according to Espiritu, is to scale the business by moving outside Manila and reaching out to chefs in big food cities and provinces such as Tagaytay,  Pampanga, Cebu and Davao.
"Next year, we're planning a road trip where we can go and meet home chefs and professional chefs and think about how we can have a Plato experience there," Espiritu says. "The reason we're still in Manila is we want to saturate the market as much as we can. We also want to test and perfect the service as much as we can before we expand. We're a really small team, so if we expand, we have to make sure that everything's really good."
ADVERTISEMENT - CONTINUE READING BELOW
The Plato PH team has their work cut out for the startup. Although Espiritu acknowledges that Filipinos are big eaters, he also says it's not that easy to make them change their habits and try out a novel concept like Plato PH. But he's optimistic about the growth of his company.
"What we're trying to do is to convert the mindset," he says. "It's not just the food, it's what you feel. It's where you're at. It's the chef that's serving to you. We want to show to our customers what makes us different from the typical dining scene."
*****
Paul John Caña is the managing editor of Entrepreneur PH