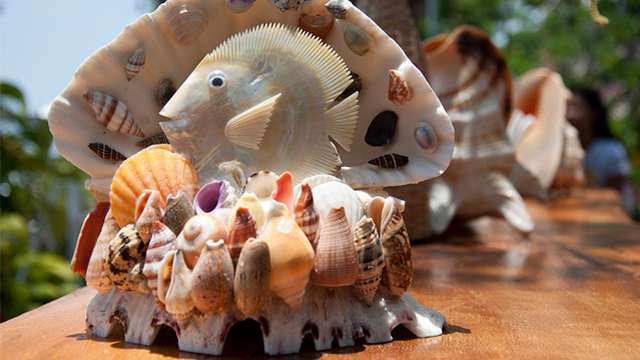 On the day of her interview with Entrepreneur Philippines, Dr. Mina Gabor walked into her office beaming from ear to ear.
The woman had reason to celebrate, she admitted. It is, after all, near the end of 2016 and should all go according to plan, the former tourism secretary who now heads the Philippine Small and Medium Enterprises Development Foundation Inc. (Philsmed) will, in less than two years, be heading to Paris with a large group of designers from the Philippines and other countries in Southeast Asia. Once there, they will see the end of a project now running for about five years.
ADVERTISEMENT - CONTINUE READING BELOW
"It's very exciting," she told Entrepreneur PH.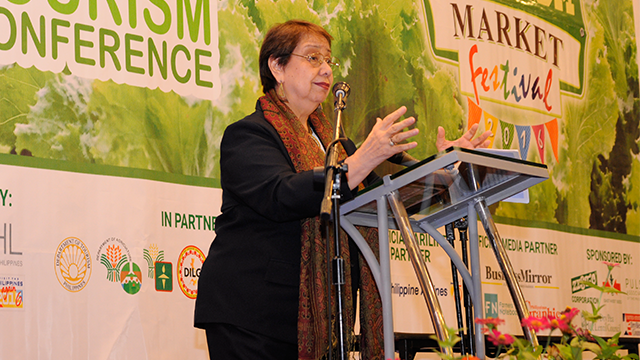 The project is an ASEAN design initiative started by Gabor and other likeminded individuals in Southeast Asia. It seeks to improve the performance of regional crafts in the global market while creating a collaborative environment that would allow craftsmen in 10 participating Southeast Asian countries to thrive. Now that it is past its initial phase, which involved defining what ASEAN design really is, Gabor sat in her office visibly bullish for the results which will be seen in Paris, France come 2018, at an exhibit which will introduce ASEAN design to the world and ultimately open opportunities for ASEAN craftsmen now working under one cohesive brand.
ADVERTISEMENT - CONTINUE READING BELOW
"I guess the challenge now is to come up with a proper display for Paris," she said.
According to Gabor, the ASEAN design initiative started more than about 5 years ago and like most projects of its scale, it started with a question: "What happened?"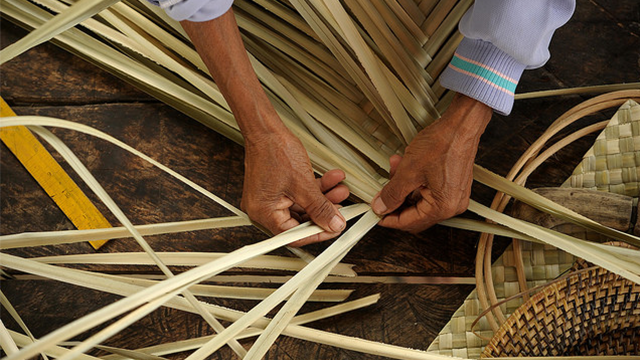 ADVERTISEMENT - CONTINUE READING BELOW
"We were wondering about this," Gabor told Entrepreneur PH. "ASEAN, for a long, long time, saw a drop in crafts exports not only in the Philippines but also everywhere else. So, everybody was trying to find out why." And upon further investigation, Gabor and her partners for the project were able to pinpoint several factors. For one, good designers, according to her, were being pirated by countries like China and those in the Middle East. Secondly, the current programs existing in most ASEAN countries do not stress the importance of master craftsmen and this, she said, presented a problem.
"We were slowly losing them," Gabor said. "And the younger generation did not want to step up because they believe that they won't make money out of it and they didn't have a market."
To solve this, Gabor and her partners launched an ongoing program that seeks to do two things: first, to develop a cadre of young master craftsmen that will take over the senior ones, and; second, to create an awareness that there is such a thing as ASEAN design. To fulfil this however, they needed to do several things. First, they had to identify the master craftsmen of each country; people who were gifted designers and are capable of executing such designs. In the Philippines, Gabor said that two crafts were put into focus, weaving and pottery. And the masters to represent each were Al Valenciano and Lanelle Abueva-Fernando, respectively. Secondly, they had to answer an important question: "What is ASEAN design?"
ADVERTISEMENT - CONTINUE READING BELOW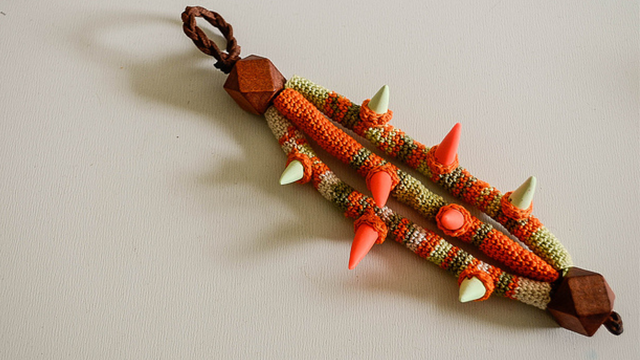 "You talk about Scandinavian design and you know what it is," she said. "When you talk about Japanese design, you know what it is." Unfortunately, for the group, there was a time when people cannot say the same for ASEAN design. Thanks to the efforts of Gabor and company, however, such a definition now exists and it came, ironically, while she was outside the ASEAN region.
ADVERTISEMENT - CONTINUE READING BELOW
During a trip to Milan, which Gabor took in time for the Triennale International Exhibition, the Philsmed head gathered her partners and gave an important directive.
"I think we shouldn't leave Milan until we define what ASEAN design is," she reiterated. And after making a checklist of qualities that defined the genre, they then consulted famed Italian designer Paola Navone who worked in Asia for about 40 years.
"ASEAN design is in crafts," Gabor said, which coincided with Navone's take on the genre. "It's tropical, it's natural, and it's charming." And when they finalized on these qualities, they were able to mobilize. The group then began training junior master craftsmen from various countries (about 20 of which are from the Philippines,) they began looking into the work and refining them and now that a blueprint is set, they've begun working on the Paris exhibit.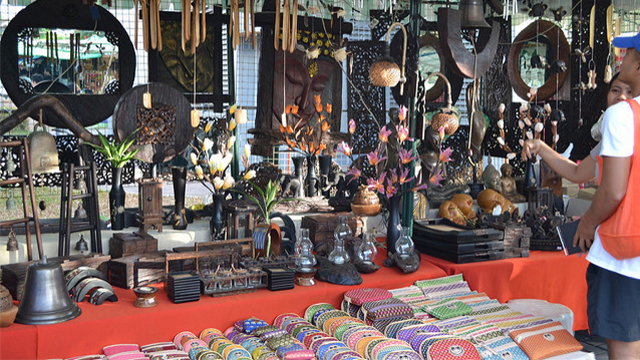 ADVERTISEMENT - CONTINUE READING BELOW
According to Gabor, the works of the designers participating in the Paris exhibit may be debuted sometime next year. By then, 10 countries would be participating in the exhibit. Aside from the Philippines, Gabor said that these will include Indonesia, Malaysia, Vietnam, Thailand, Laos, Cambodia, Brunei, Myanmar, and Singapore. "It's too early to tell what they will do," she said but remains that whatever they are, the end goal of the project remains the same.
"Sustainable livelihood for our local craftsmen," she said. And, should that finally happen, should the designers manage to impress the Parisian crowd, revitalize interest for their works and usher in a more promising era for ASEAN design, there will be more of a reason for her, and her group, to keep smiling.
*****
Angelo Cantera is a journalist who has been covering the lifestyle, travel and business-lifestyle beats for some of the country's major newspapers and magazines. He has worked for The Manila Times and has served as associate editor of asianTraveler Magazine. Also a lensman, he occasionally does photography for his own travel assignments.
ADVERTISEMENT - CONTINUE READING BELOW