Metro Manila's traffic congestion has been deemed as one of the worst in the world many times over by numerous studies and news sites. With the holiday season in full swing, it's only expected to get worse.
It's no surprise then that more and more people are resorting to shopping online to get their Christmas gifts. If the latest reports of the e-commerce industry are any indication, it seems that it has the heavy traffic to thank for its success this season.
ADVERTISEMENT - CONTINUE READING BELOW
Last November 11, several e-commerce sites launched massive sales in their respective online marketplaces in celebration of Singles' Day, Asia's own take on the US' Black Friday Sale. The online shopping event drops prices of some items by as much as 90 percent off.
"Filipinos are going online and adopting e-commerce very strongly, but specifically in the fourth quarter. I think you can attribute some of that to traffic congestion in Metro Manila [as most don't want to go out any more] and the convenience aspect of shopping online," Zalora Philippines CEO Paulo Campos told reporters in a press event on Thursday, December 14.
Campos said the fashion e-commerce site is poised to have a stronger fourth quarter than last year's as it is accelerating "in the ranges of very strong, very high, double digit."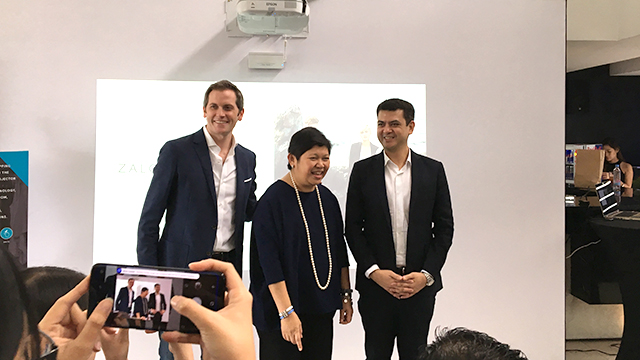 ADVERTISEMENT - CONTINUE READING BELOW
"We had our highest [sales] growth for the year in the 11-11 sale. Based on studies, the Philippines' market for e-commerce is growing at 34 percent in the next 10 years. I can say that we're growing much faster than that," Campos added.
One of the country's most recent entrants to the e-commerce industry--Shopee--similarly reported a strong performance of its site as it processed 2.5 million orders in the entire day of November 11, with seven million items sold. Like Zalora, the e-commerce site celebrated the shopping event with massive bargains.
Meanwhile, Southeast Asia's top e-commerce site Lazada sold $373 million worth of merchandise across the region for both its November 11 and December 12 sale days, a record number for the marketplace.
The three companies are optimistic with the Philippine market as online shopping still only accounts for one percent of retail sales in the country. With that much potential, e-commerce sites are only looking forward to growing their market base.
ADVERTISEMENT - CONTINUE READING BELOW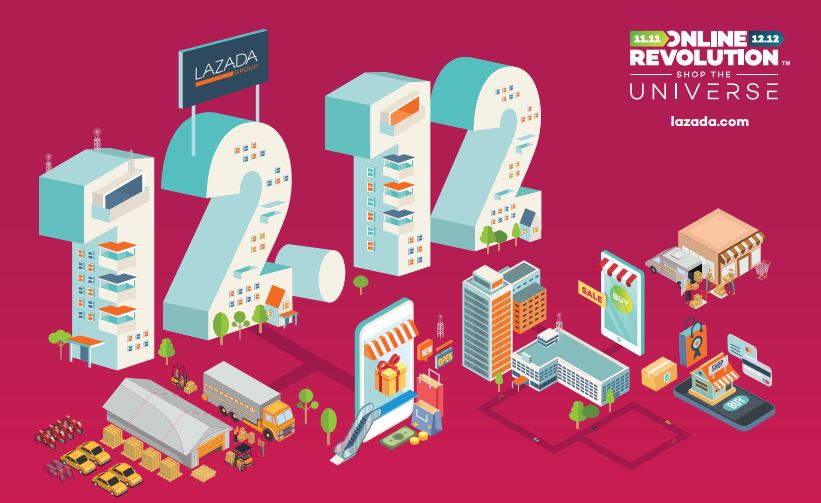 In fact, Zalora is expanding its logistics and storage capacity in the next two years. Campos said the company is moving from its 10,000-square-meter warehouse in Carmona, Cavite to a facility "five times" larger by the first quarter of 2019.
"There will be four floors. From the 10,000-square-meter space [we have] now, it [the new warehouse] will be over a 7,000-square-meter property (per floor)," Campos added.
ADVERTISEMENT - CONTINUE READING BELOW
The new warehouse will sit on an Ayala Land property. The Ayala Group bought a 49-percent stake in the fashion e-commerce site this year, signaling the conglomerate's plans to expand its footprint in the online space. The business group may have over 50 malls and community centers nationwide but it is not keeping its eyes closed to the potential of e-commerce.
Even Ayala Malls President Maria Rowena Tomeldan has noticed the changing trends for mall-going Filipinos. In the future, food and entertainment-dedicated stalls may occupy more space in malls than retail brands.
"It's already a blended mix [for malls]. It's not just about basic shopping," she said. "Food, entertainment, everything should be served. You have to have a wide-array [of options for customers]."
Related story: Are PH Shopping Malls Becomiing Giant Indoor Food Parks?
*****
Elyssa Christine Lopez is a staff writer of Entrepreneur PH. Follow her on Twitter @elyssalopz
ADVERTISEMENT - CONTINUE READING BELOW