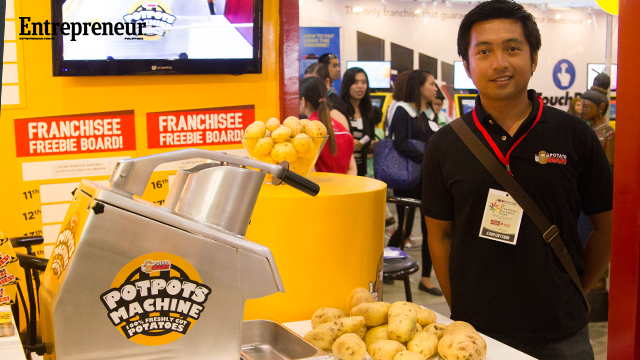 After spending most of his life in the Accountancy program of De La Salle University, John Jeric Cantillon found himself dabbling his hands on business.
"I finished with an Accountancy degree in DLSU and served as a part-time instructor there too," Cantillon said. "While I was teaching, I had some free time so I set up my first food stall."
ADVERTISEMENT - CONTINUE READING BELOW
A long time fan of the pizza restaurant Shakey's mojos, Cantillon found a way to recreate his favorite snack and made it his own, and called it potpots. The result is a potato snack thicker than chips, but thinner than his favorite mojos, combining the best of both.
"My first stall was just in a food court right outside De La Salle and unsurprisingly my first supporters were my students too," Cantillon said. "They went on to become my first franchisees up until today."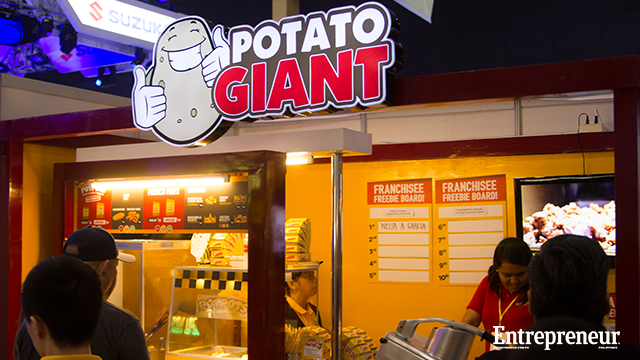 ADVERTISEMENT - CONTINUE READING BELOW
His accountancy background ultimately helped him to kickstart his venture from the project costings to reaching targets.
"In business, it's not enough you have concepts and ideas. You would need the math to back-up the project," Cantillon said.
From its humble beginnings in Taft, Potato Giant now has more than 90 stalls nationwide, with a target of closing at a hundred by year-end. The past year has been successful for the company after gaining more than 25 franchisees in June.
"I think the variety of our offerings make it alluring. We don't just offer French fries. We have other snacks also like mozzarella balls, twister fries and of course, potpots," Cantillon said.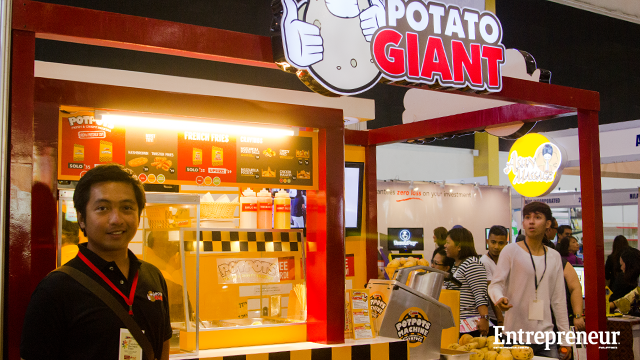 ADVERTISEMENT - CONTINUE READING BELOW
The company also brought in an equipment completely their own, which makes cutting potatoes easier. Anyone from the stall staff can just place huge, fresh potatoes into the machine, which will then produce potpots in the matter of minutes.
"This makes labor cheaper especially for owners since you don't need to hire another staff to do the job," Cantillon said.
­24-hour job
 With much in his plate, Cantillon decided to dedicate his full attention to the business in 2011, leaving his tenure as a teacher. The experience has become revelatory, even for him, especially when he does not have any culinary background.
"It's a 24-hour job. You get to learn things you never thought you could do, and admittedly, it gets tiring," Cantillon said. "But this makes you help more people so it has its rewards."
At this day and age with entrepreneurs getting younger, Cantillon only has one piece of advice: Focus on getting the job done.
ADVERTISEMENT - CONTINUE READING BELOW
"Many measure their success with TV features and write-ups but it's not entirely about that," Cantillon said. "Focus on the job and do your part."
 *****
Elyssa Christine Lopez is Entrepreneur.com.ph's staff writer. Follow her on Twitter @elyssalopz.