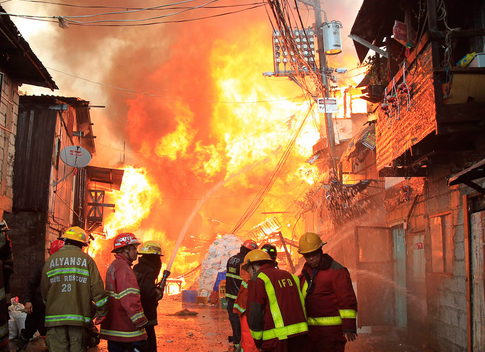 Getting fire insurance is one of the smartest moves you can make to protect your investment. "Fire insurance is insuring your property, building and contents against damage caused by fire," says Armand Pesigan, first vice president of Pioneer Insurance. "It can also be extended to cover other perils like typhoons, floods and earthquakes. Essentially, the basic purpose of fire insurance is asset protection. It protects your building, office, stocks and equipment."
Coverage
Some insurance companies sell fire insurance covering total or partial loss to fire or lightning, and the damage wrought by earthquakes, typhoons, floods or explosions. If you're taking fire and lightning insurance for a commercial establishment, "the benchmark cost should not go beyond 0.2 percent of the total insured value—which means if you're insuring for a million, you should not pay more than P2,000," says Pesigan. If you want the best or most varied combination, or want to know more about your contract, go directly to the insurer or get a good broker or agent.
 
ADVERTISEMENT - CONTINUE READING BELOW
Tips
Many things are beyond your control when it comes to disasters, but there are steps you can make to protect your property and reduce your fire insurance costs.


• Know the best time to buy insurance. To figure that out, determine "the kind of loss you are prepared to take out of your own pocket and the cost," Pesigan says. Then transfer the risk through either risk management or insurance. All will depend on the size of your business and the risks you are willing or not willing to take. If your reason for buying insurance is to recover more from claims than what you pay for in premiums, then there's no reason to buy one. The insurance industry succeeds because it offers something more. "They either satisfy a legal requirement or give you peace of mind against catastrophic losses," says Pesigan.
 
• Get fire insurance quotes from different companies and compare rates. Insurance rates and packages have become more "interesting" because the cost of the policy can range from P2,000 to as high as P6,000 for the same insured sum payable in cash.
ADVERTISEMENT - CONTINUE READING BELOW

• Review your policy regularly. Check your policy's endorsements and make sure you are insured for relevant personal belongings. Don't pay for coverage you don't need, such as something that has depreciated in value or you no longer own. Inform your insurance agent of any changes promptly.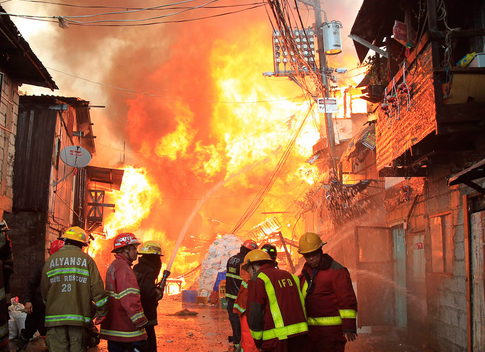 • Notify your insurer immediately of any incidents. When disaster strikes, quickly inform your insurance company about it and ensure that damaged and undamaged properties are kept safe for inspection by insurers. Furnish your company with a detailed inventory stating the value of the damaged property and the amount of loss being claimed.
ADVERTISEMENT - CONTINUE READING BELOW

• Look for an honest agent to help you. A competent and trustworthy agent can save you time and money. He can also help you find the lowest rate possible.

• Consider a higher deductible. Another way to save money is to ask for a higher deductible. Deductible is the money you have to pay before your insurance company begins paying the rest of the damage, says Romy Judan, a real estate agent with Today Realty Corp. If you choose a higher deductible, your premium is lower. However, choose only the highest deductible that your business is prepared to pay.

• Be sensible and practical. Reduce your risks against loss by choosing a building with non-combustible materials. Install fire sprinklers, fire alarms, and burglar alarm systems to reduce your premium and use anti-theft and safety devices on your vehicles. Finally, ask for loss-prevention information from the insurance company. Following its suggestions can lead to fewer claims, and that can give you better rates.
ADVERTISEMENT - CONTINUE READING BELOW