<>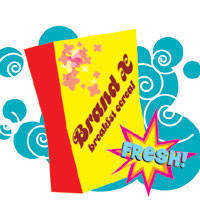 SET UP A SYSTEM

To ensure that the open-date marking system on packaged food products really works in distributors' warehouses and in retail outlets, here are some important procedures that need to be observed:

1. Set up a regular monitoring system. Storeowners should set up a daily, weekly, and monthly schedule for monitoring food products depending on their level of perishability. In the case of bakery products such as loaf bread and buns, for instance, the BFAD guidelines provide that their expiration dates should be three days after the date of manufacture. Since a retail outlet typically takes delivery of these products on a daily basis, its staff should check the bread shelves every day to make sure that all old bread are pulled out by the supplier and that none is left behind on the shelves. Packaged food products with longer shelf lives, on the other hand, can be monitored weekly or monthly.

2 Make sure that products on display are always fresh. Storeowners should keep in mind that displaying new or fresh food items at all times would not only ensure consumer safety but also protect the store's interest and reputation. Customers are unlikely to continue patronizing stores that allow expired or near-expiry items to remain on display, as this is a strong indication that the store has a slow turnover and is always trying to dispose of old stock.

3 Label to inform, not to mislead. Some supermarkets make the following misleading practices: (1) putting on sale food items that are nearing their "Best Before [Date]"; (2) cover up expired or near-expiry dates of products; and (3) put up bargain signs that misrepresent old food items as newly delivered. These deceptive practices are bound to damage the supermarket's reputation, and ideally the supermarkets should make it clear to the consumers the reasons for putting these items on sale. For their part, consumers should always be on the lookout for these practices, carefully checking the open-date labels of food products for possible alterations.

In the end, only our continuing vigilance as consumers can ensure that the packaged food products we buy are always safe and healthful to eat.


ADVERTISEMENT - CONTINUE READING BELOW