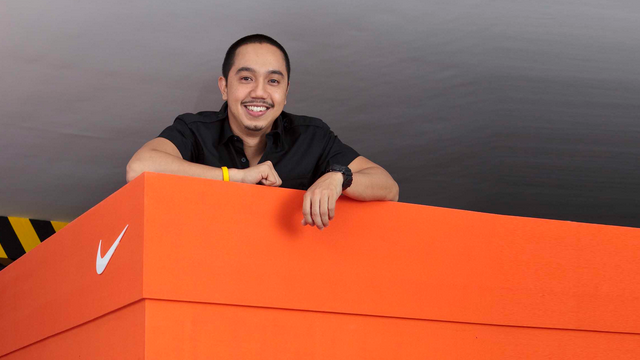 Former OFW Andre Joseph Hizon had already decided on what type of business to put up before he came home for good  in 2009. For three years, he was part of Nike Southeast Asia's product merchandising group based in Singapore. The job was the fulfillment of a childhood dream to work for the prestigious international brand. After all, he grew up with sports as an integral part of his life. 
ADVERTISEMENT - CONTINUE READING BELOW

It was not surprising then that he established a sports-related business when his contract with Nike expired. "I saw a bigger and more fulfilling opportunity here in Manila. I also felt I needed to get back to where I started," says Hizon. "I wanted to be with my family and friends." 

The idea for the business, MJ46 Center, was born when his best friend and eventual business partner, Mike Maglipon, visited him in Singapore. "Over dinner, he asked me what I would do if I won the lottery. Without any hesitation, I told him I would develop the factory outlet store landscape in the Philippines." 

Frame your vision
The two friends envisioned a facility that would house outlet stores of various sports brands. Like outlet stores abroad, their project would become a destination for people searching for quality, branded merchandise at affordable prices. 

While Hizon prepared to leave Singapore, Maglipon began the legwork needed to put up their business. "We initially hired six people. Most of them, we already knew. Loyalty and trustworthiness were the crucial traits we looked for during the whole hiring process," Hizon relates. 
ADVERTISEMENT - CONTINUE READING BELOW

After three years, MJ46, located in Bicutan, Parañaque City, now has around 20 employees, drawing people in search of great bargains on brands like Levi's, Nike, Adidas, Reebok, K-Swiss, and New Balance. 

Be attuned to the market
The partnership has already been expanding. In October 2011, Hizon and Maglipon opened Sole Academy, a youth-oriented store. Located along Katipunan Avenue in Quezon City, it is easily accessible to students from nearby institutions, such as the Ateneo de Manila University, Miriam College, and the University of the Philippines. 

"We came up with a concept to cater to changing consumer preferences. We offer the best sports and lifestyle solutions for a market that's very hungry for innovation and self-expression," says Hizon. "We will be the voice of the youth and we will make sure we are always aligned with that principle."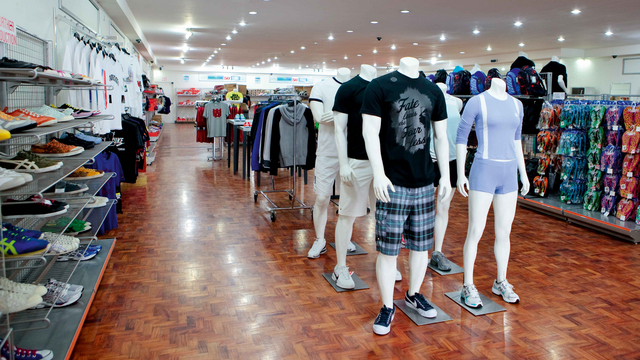 ADVERTISEMENT - CONTINUE READING BELOW
Bank on your experience 
Apart from having a strong belief in his business ("When you visualize the outcome that you want, the universe will find a way to align with your vision," says Hizon), the young entrepreneur credits his work experience abroad for his business success. "I applied to MJ46 what I learned from my time at Nike," he says.

Addressing returning Filipinos who want to set up a business in the country, Hizon says: "Things won't be easy in the beginning. Starting something is the hardest, but everything will be fine if you are motivated." 

Hizon sees himself as a believer—he thinks the Philippines "is a great country because of the people living in it." Being an OFW is great, he says, if you can bring back with you valuable learning and share them with the people here. And while his overseas experience has enriched him, "there is really no place like home," he says. 
ADVERTISEMENT - CONTINUE READING BELOW
Photos by At Maculangan