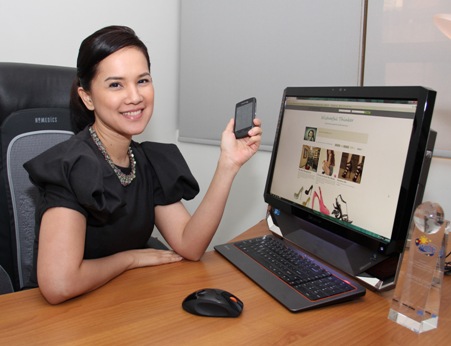 As an entrepreneur, you have to live and breathe your business. I've learned a lot of things over the years, particularly in the field of tech-based businesses like Youphoric Labs.


The most important lesson involved customer validation—finding out if it makes sense to build a business out of what your customer wants. Going through this process before investing resources in a venture, saved me from a stream of wasted time, money, and effort.
ADVERTISEMENT - CONTINUE READING BELOW


Customer validation helped me determine a strong business model for my businesses. Once you get that in the bag, you can figure out the business model that will guide you in scaling your business.


I remember when being a technopreneur was totally unheard of. Back then, it was a whole new ballgame, but I wanted to push myself, I wanted to learn new things, and mix them up with what I already knew. I can only look back at how challenging it was to begin and tread my own path.


Getting things off the ground with Youphoric was quite a ride. It was a step beyond our comfort zone, but customer validation fueled the lifeblood of Youphoric. The feedback we got from our clients because of it was downright honest—it was like we were getting free and 100% real advice.


Giving customers what they need


Through customer validation, we were able to pinpoint particular needs that had to be filled and customize a solution that customers were willing to use and pay for.
ADVERTISEMENT - CONTINUE READING BELOW


This is also what we did for my other venture, Shoephoric. We provided an e-commerce platform for shoe merchants who were excited to tap a ready market—a community of shoe lovers. Before creating the full-blown platform, we surveyed an influential group of shoe merchants to validate our proposed solution. With the initial positive response, we built the platform with essential e-commerce features. Customer validation gave us the flexibility to improve our offerings without breaking the bank. We were able to save on advertising and other expenses.


Lessons to share


My advice to newbie entrepreneurs is to do customer validation before taking the big plunge. Create a working prototype and get firsthand feedback from your prime movers, a.k.a. visionaries, who believe and share the same vision as you. By learning from them, you can work out the kinks in your prototype and improve your offering.


It's important that you identify your unique value proposition, as it helps you get leverage in the mind of your target market. It helps you determine what to highlight, so that potential customers can get the benefits of your service fast and easy. The important thing is to always get your visionaries engaged to keep them coming back.
ADVERTISEMENT - CONTINUE READING BELOW


You can take risks, but you have to make calculated ones. At Youphoric, for example, we tapped a new set of customers who were far from the group of clients we were accustomed to—but this paved the way for something new and rewarding.


Having contingency plans


Always have a Plan B and C, because Plan A may not work out. Business is a battle, it won't hurt if you have workable tactics at the ready.


Establishing yourself is a mix of trials and errors, but for me, it was always about giving it your all and taking risks. It's not easy, especially when you're just running your startup on a limited budget. It all boils down to you knowing what your business model really is. When you know what you're about and why you're doing it, your target market will love and trust you. You'll be in business for a very long time.


ADVERTISEMENT - CONTINUE READING BELOW


Ann Jacobe is the founder and CEO of web and mobile services developer Youphoric Labs. She is also the founder of Shoephoric.com, and managing director of The Playground by Project Hardcore Sisterhood.

This article was originally published in the August 2014 issue of Entrepreneur magazine and was recently updated by the online editor. Subscribe to the print or digital version here.     
Photo from Youphoric Labs