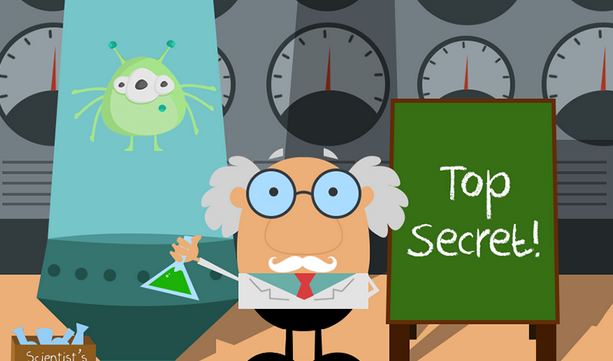 The night before Xurpas Inc. went public on December 2 (2014), Nix Nolledo was still working on the two-and-half-minute speech he was to deliver at the Philippine Stock Exchange trading floor. It was, to say the least, a big day for the digital content provider, which started with only P62,500 in seed money 14 years ago.
With the public offering, Xurpas was able to build a P1.36-billion war chest to further grow the business, while Nolledo, and his business partners, Raymond Gerard Racaza and Fernando Jude Garcia, became billionaires overnight. The company's market capitalization was at P19.6 billion, based on the stock's closing price as of March 9.
"It was very heartfelt," Nolledo says of the speech. After all, he knew what he and his business partners had to go through to get to that point. "By no means is Xurpas an overnight success. It's years of hard work, of not enough sleep, and really out-working, and out-thinking the competition."
ADVERTISEMENT - CONTINUE READING BELOW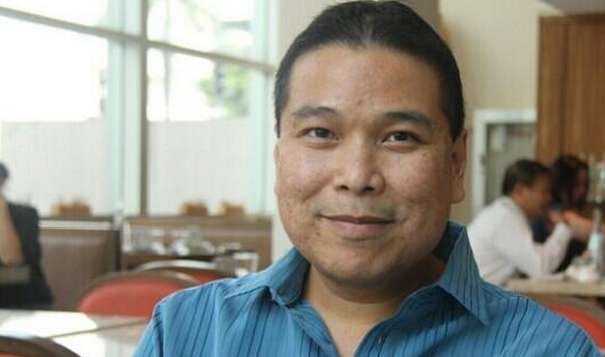 Staring small
Starting with a small capital forced Xurpas to run lean. The founders didn't pay themselves a salary so they only touched their startup money for office essentials. The payoff came just a few months later when they landed their first contract.
As the company president, Nolledo handles business development and marketing, while Racaza and Garcia, both software engineers, oversee product development. The three met at the Ayala group's Internet investment arm iAyala, where they were all employees. Nolledo joined the company after iAyala bought his first tech venture, Internet forum PinoyExchange.com.
The insights the three gained working at iAyala opened doors for them. They suddenly had access to information, which led them to take a good, hard look at the mobile phone space. At the time, there were only six million Filipinos with cellphones, and two million with PCs. Knowing that 90% of the population wouldn't be able to afford PCs, Nolledo correctly predicted that the number of mobile phone users would exponentially grow. Now, there are more than 110 million mobile subscriptions in the Philippines, 40% of the population has access to the Internet, and close to half of all mobile subscribers have smartphones.
ADVERTISEMENT - CONTINUE READING BELOW
But when the three started Xurpas in 2001, they were up against some pretty tight competition. Nolledo estimates there were 200 companies competing in the space, with the frontrunner having venture capital money, family, and business connections, and MBAs from very prestigious schools—all of which he and his partners didn't have.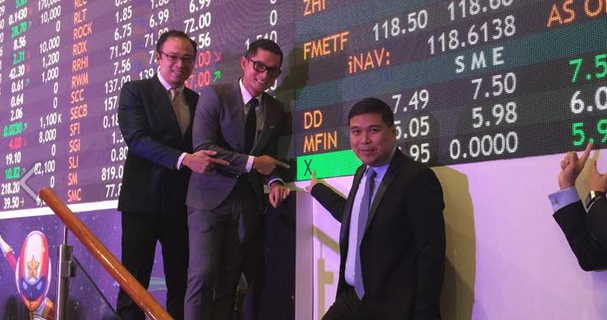 Broader market perspective
"I think it was an advantage that I came from PinoyExchange.com. I understood inherently how to build a community. Number two, we came from iAyala. At iAyala, we were talking to the likes of AOL, Yahoo, Nokia, when Nokia was still a giant...so, we had a global perspective, while all our competitors had a very local perspective of the world."
With so many competitors, how did Xurpas differentiate itself? "Simply, execution. Better ideas," says Nolledo. "Wala naman kaming magic potion, eh. We didn't have a teleportation tube. We didn't have a product that no one else had."
ADVERTISEMENT - CONTINUE READING BELOW
In fact, Xurpas' first products were pretty basic. "We had horoscopes and love quotes," says Nolledo. "Tayo, we take it for granted. If you have access to the Internet, all these services seem very mundane." But in 2001, he notes, 99% of the population didn't have access to those basic things.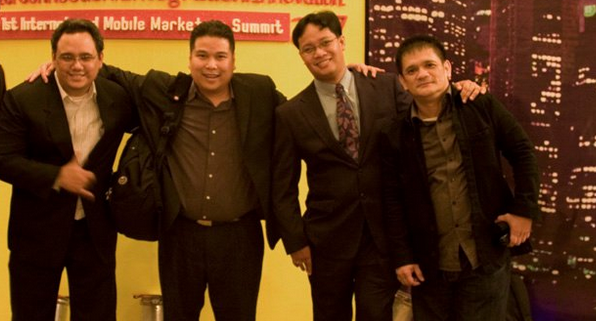 Taking advantage of technology
Up to now, Xurpas still makes horoscopes as many Filipinos still carry so-called "dumbphones"—analog and feature phones as opposed to smartphones. But it also creates content for the growing number of smartphone users.
While their competitors are still scrambling how to take advantage of the Internet, Xurpas has it all figured out. "We know how to take advantage of the Internet. That's why a lot of our competitors died—they could make money from a dumbphone, but they couldn't make money anymore once the phone had access to the Internet."
Nolledo is well aware of the significance of going public, not just for the company, but also for other startup entrepreneurs, particularly technopreneurs, who dream of going public one day. People suddenly realized a small player could become big. "We might have started with only P62,500, but we had a global perspective and exposure that others didn't have. That's a big advantage—that's intellectual capital."
ADVERTISEMENT - CONTINUE READING BELOW
*****
This article was originally published in the April 2015 issue of Entrepreneur magazine. To subscribe, click here.  
Main photo from Xurpas.com; other photos from Twitter and Nix Nolledo's FB account