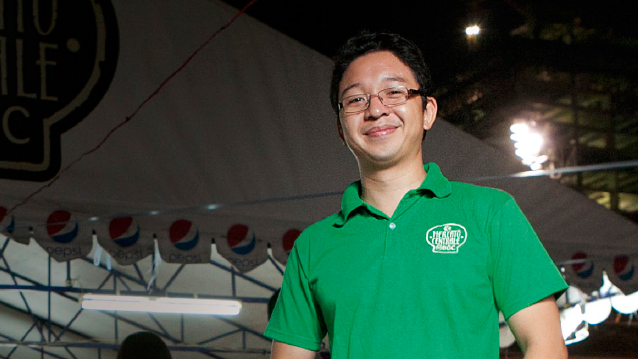 If you're a fan of lifestyle and food markets, chances are you've been to Mercato Centrale at Bonifacio Global City in Taguig. The brainchild of RJ and Vanessa Ledesma, Anton and Rachelle Diaz, and Gary and Janice Villanueva, Mercato Centrale opened in November 2010 as a daytime market with an emphasis on good food and organic products. 

The partners soon realized they could also cater to late-night customers, so they launched Midnight Mercato in February 2011. Averaging 40 daytime vendors and about 80 late-night concessionaires, Mercato also offers live entertainment and free Wi-Fi, and even a morning mass on Sundays. For foodies and food entrepreneurs alike, the market is a godsend. 

"I'm very active as an entrepreneurship advocate," says 41-year-old RJ Ledesma, a self-confessed multi-tasker who counts real estate developer, writer, columnist, and TV host among his many hats. Supporting small businesses has been a natural progression for him, as keeping Mercato Centrale exciting means finding new food and new entrepreneurs. 
ADVERTISEMENT - CONTINUE READING BELOW

Food entrepreneurship incubator
Home-based chefs, would-be restaurateurs, and even established food establishments looking to try out new menus or sell their products in an informal setting—all are welcome at Mercato Centrale. "We really want to be known as a 'food entrepreneurship incubator,' where people can come and try out their new recipes," Ledesma says. 

And it's not just their culinary flair that concessionaires can refine; Ledesma points out that vendors in Mercato learn important business skills as well, such as marketing, inventory, and salesmanship. "We want vendors to perceive us as their testing ground for creating good entrepreneurship models," he adds. 

"We've had a chance to talk to some of the bigger commercial centers and they say 'You know, it's nice that you're there because you can provide starting entrepreneurs a stepping stone.' Because if you're a big retailer, you want to make sure you get a good tenant and the recipes, and the food concept that they bring have gone through testing. And that's exactly what Mercato provides them."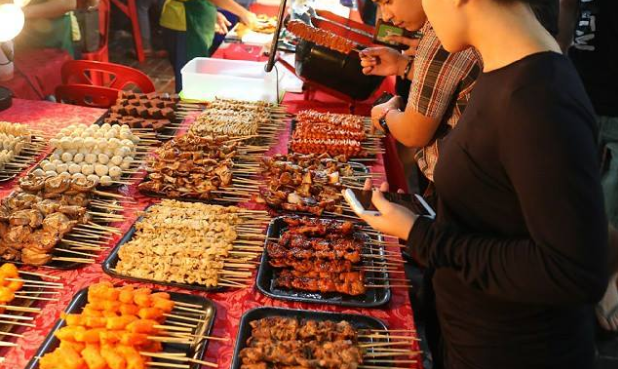 ADVERTISEMENT - CONTINUE READING BELOW
Tried and tested 
One of Mercato Centrale's biggest success stories is Manang's Chicken, which was among the first batch of vendors of Morning Mercato. Borne out of a well-loved recipe by a family cook, Manang's Chicken now has several outlets, and continues to be a hit at some of the Mercato markets. (Mercato now has nine lifestyle markets in various locations.)

Everything that's sold in Mercato Centrale is carefully curated and taste-tested by the partners (save for Ledesma, who is a vegetarian). They have said no to vendors who don't pass their quality standards, or asked them to reformulate their offerings. It's another way for the food businesses to learn their way to success, he says. 

"One that came back with a fantastic reinvention of his concept was chef Hassset Go of Med Chef," recalls Ledesma. "We said, 'There's too much of the same thing, those revel bars and brownie bars he first came up with.' So he left, and what he did was chop up the revel bars and brownie bars into small pastry bits, then he prepared caramel, vanilla, and chocolate sauce to go with the whole thing. And wow, it was such a hit! It was a simple idea but it worked very well."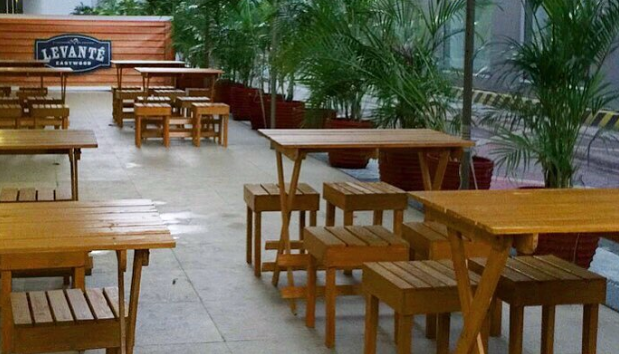 ADVERTISEMENT - CONTINUE READING BELOW

Lasting popularity
Mercato Centrale has been so popular with the public, it was even featured in the 2011 hit movie No Other Woman. "Within a year of doing business, we were in the highest-grossing Pinoy movie of all time!" says Ledesma. But he is most thrilled simply by going to Mercato and seeing the huge crowd that it draws.   

"The idea, at first, was to bring in a lot of good food," says Ledesma. "Now, the better way to think of Mercato Centrale is as a 'food entrepreneurship incubator.' That's the concept that works well for me, for the vendors, and the market-goers." 
*****
Main photo by Dairy Darilag; other photos from the FB page of Mercato Centrale