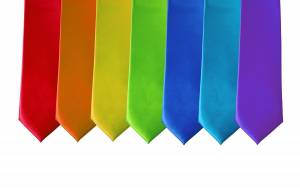 A major challenge for entrepreneurs—and a veritable pathway to success for them—is to develop the ability to spot, seize, and harness the opportunities created by trends.

"A trend is simply what's 'in'—uso is the popular local term for it," says Luis Ma. F. Villena, owner and managing director of CNERGY Systems, a company that specializes in organizational development and total quality people management. "And a trend can cut across all ages, gender, and beliefs. It's simply any of those products, services, or styles that the greater number of customers accept—and buy—because it enhances their personality, their well-being, and their social status. A trend, of course, isn't necessarily good or bad—it's just what 'rocks' during a particular period."

Villena, whose company also develops i-learning platforms and business solutions, suggests that entrepreneurs ought to be always on the lookout for emerging trends. "Right now, for instance, there's the steady growth of technology-based products and outsourcing services," he says. "Another interesting one is trade-up services, where—with an addition of a few pesos—you can exchange something old for something new. In fact, you can now trade up almost anything from cell phones to vehicles."

So how can entrepreneurs become better trend-spotters and how can they make trends work to their advantage? Villena suggests four ways:  
ADVERTISEMENT - CONTINUE READING BELOW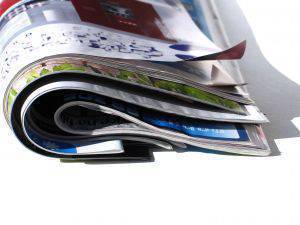 Be sensitive. "Today, although customers' preferences shift at much faster speeds than before, there's always a main factor that determines whether a product or service will make a mark in the market," Villena says. "That factor is customer acceptance. In my book, the emergence of a trend always boils down to customer acceptance. If the product or service suits customers' preferences, it is bound to make a positive noise in the market."

Villena emphasizes that the entrepreneur should anticipate possible trends by doing strategic research on the prevailing and future needs and wants of his or her customers. "The key to success in doing this is, of course, developing a sensitivity to customer preferences," he says.

Push the product. The entrepreneur should push a new product or service by convincing customers of its benefits, and Villena says this is where branding can be of great help. "To capture the preference of customers, you need to create or push a brand with a unique message that has high recall," he explains.  

He tells the story of how the iPod and iPhone were marketed to illustrate this point: "When the iPod was released a few years ago, it was pretty obvious that there were competing brands that were far better than that product, especially in terms of features and functionality. But its manufacturer, Apple, marketed the iPod to create the idea in the prospective user's mind that 'possessing' an iPod meant you were 'cool' and that being cool meant that you were 'in'. The 'coolness fever' thus took the market by storm. So many people bought the iPod so they could also be perceived as 'cool'. And this year, with the manufacturer following the same marketing formula, the same thing happened to the iPhone even months before it was officially released to the market."

Ride on popularity. When a product or service creates a trend in the market, many other products or services begin to ride on its popularity. Observes Villena: "Look at how so many Philippine microbusiness entrepreneurs have anchored themselves on the popularity of the iPod. So many new products have emerged as a result: iPod casings, cases, pouches, straps, dangles—even iPod look-alikes—and all are doing brisk business. This is a classic example of the ability to spot what's in and then taking advantage of it."

Keep your eyes peeled. Villena explains that the iPod story says it all about the need to keep your eyes peeled for new trendy products and services: "The entrepreneur needs to learn to spot the signals as to which among the current products will set the trend. In the iPod's case, it was what people were talking about, it was what customers wished they had regardless of whether they really needed it, it was what customers looked for, it was what others were already crazy about, and it was also what the kids were playing with—all the unmistakable signs of a strong trend."

This article was originally published in the December 2007 issue of Entrepreneur Philippines.
ADVERTISEMENT - CONTINUE READING BELOW