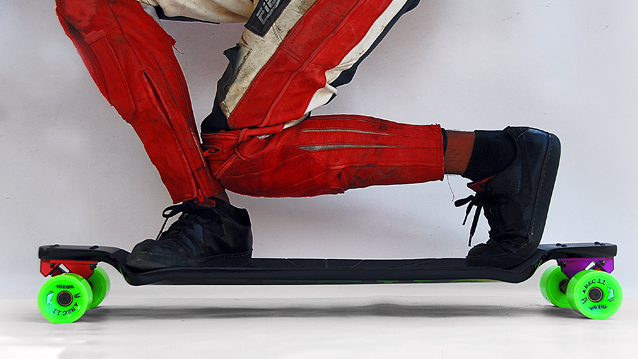 Turning a hobby into a profitable venture would be the ultimate dream, but many people give up when business suddenly gets real and demanding. Learn what the three ingredients are in successfully turning a hobby into a business from local longboard maker, District Tree. Co-owner, Paolo Papica, shares how with a strong interest for extreme sports, an identifiable market potential, and the right attitude for business, they were able to startup their unique hobby-based enterprise. 



 1. Strong interest in the hobby
It all started with a great interest for extreme sports. As enthusiasts for surfing and skimboarding, Papica and business partner, El Abad, started designing and making their own boards. "It was never thought of as a business. It was just for our own use," shares Papica. Then in 2009, they got curious about a new budding sport called longboarding—riding a board (longer and wider than a typical skateboard) downhill—which was growing in popularity in Manila and Cebu. Abad decided to try out the sport for fun using a longboard that he himself created.


Papica recalled, "The longboard El made was a straight-out flat deck with a distinctive nose end and tail end.  We lined it with sand paper strips and attached trucks [the T-shaped metal piece screwed onto the flat deck] and wheels from an old skateboard." Longboard parts were difficult to find back then. They had to order the trucks and wheels online. "So, when it was finally assembled, we took turns riding it and we got hooked." Their little project was the birth of District Tree, and the longboard that came out of it served as their first prototype.


A strong interest for this type of extreme sports keeps excitement for the business going. When asked what made District Tree different from any other business they have tried, Papica says, "What makes it fun and different is that primarily, we get to do what we all love—SKATE! Especially if a new model is being constructed, of course, tests are being done. And someone has to ride it."
ADVERTISEMENT - CONTINUE READING BELOW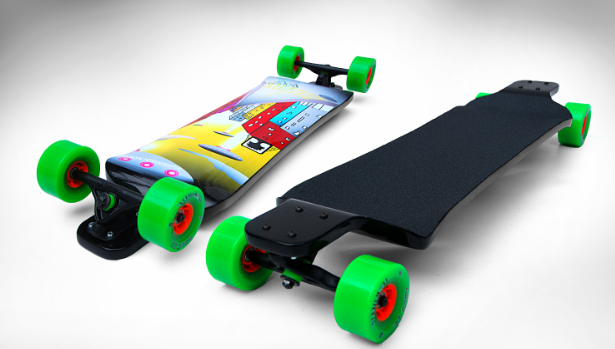 2. Market potential
When it comes to creating a business out of a hobby, it's all about finding the right market. Making boards wasn't originally a business for them, but a clear market opportunity presented itself. "Orders from friends started to come in, and then friends of friends, and so on and so forth," recalls Papica.

The convenient part of running District Tree is that Papica and Abad represent their niche. They understand the needs and desires of a very specific market segment. "So far, clients are satisfied with what they get because it is tailored to what they want. Clients can design the graphics of the board. They can do as much as put their name on it. Except for the shape or model of the board, everything else is customizable," explains Papica.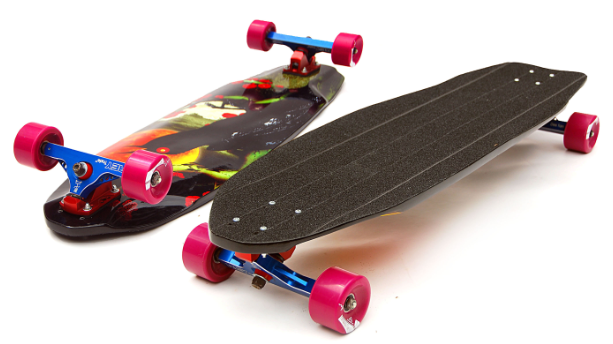 ADVERTISEMENT - CONTINUE READING BELOW

3. Attitude for business
Many people can have both a strong interest for a hobby and a market opportunity, but often they fail when it comes to having the right attitude to operate and sustain a business. "The biggest challenge is to transition from a hobby-type production to a business-type production. At first there was no pressure to produce.  If the order was for a friend, or a friend of a friend, the pressure was minimal.  As soon as the skate shops came in, and the collaborations with other brands were set, the requirement to produce was already there. The feeling was not the same as before. It was like cramming for an exam," reveals Papica. They had to adjust their attitude immediately. "There are already bulk orders to consider, as well as time, resources, raw materials, and money," he adds.


The business partners have learned to go with the flow of seasonality. "Right now, sales are a bit slow, but it definitely picks up during the Christmas season and the first quarter of the coming year," Papica discloses. One of the most challenging things in any business is keeping the product attractive to the market and ensuring their willingness to pay. "We believe that there's no way you will not succeed by doing what you love to do. And in loving your job follows quality, and we all know people pay for quality." 
 
District Tree is on display at the All In shop in Davao City and selected Team Manila branches, and is available for orders online. They will be coming out with a new line of boards in 2016. 
ADVERTISEMENT - CONTINUE READING BELOW
Photos from District Tree