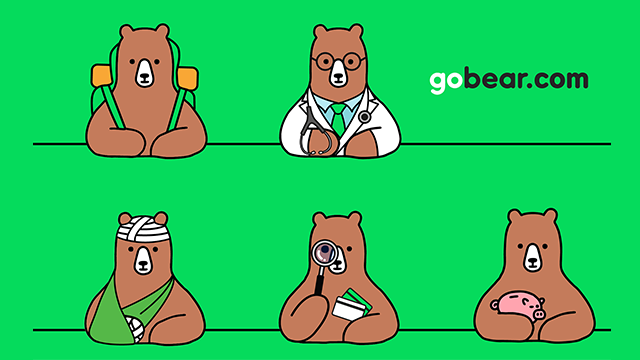 A tech startup from Singapore which claims to be "Asia's first and only metasearch engine for insurance and banking services" is now offering Filipinos a platform to easily compare different financial products such as insurance, credit cards and loans right from their computers or mobile phones.
ADVERTISEMENT - CONTINUE READING BELOW
The company, GoBear, launched in the country last July and reports to have already established a customer base of 200,000 active monthly users and a 70 percent increase of new users monthly, in six months.
The customers go to the site to compare personal loans, credit cards and travel insurance online. GoBear Philippines says it will also soon be expanding into car insurance, car loans, home loans and health insurance.
Users claim that through the platform, all the pains of comparing online are done away with, such that there is no sign-up required before getting quotes or information, and there are no brokers or agents who will push for products with higher commissions.
The brand says these features are most beneficial to Filipinos since these are the consumers who are often discouraged to get a loan or credit card because of the extremely long approval process.
"GoBear is different because it does not run on commission, making it impossible to influence the results on the website," said country director Rommel Torres. "In using GoBear, company A and company B may offer insurance at the same price, but if you look further into the details, one offers much less benefits than the other. You get the best value for money this way when you compare before you commit."
ADVERTISEMENT - CONTINUE READING BELOW
The technology startup is also eyeing to work with all major banks in the Philippines. GoBear reports that some 10 percent of banks are still traditional in the applications process, where people line up for a form and come back for the requirements. A minority of banks may have the forms online, but these are only available for downloading.
With GoBear, users can apply directly after using the site's comparison service, with no additional fees or charges. To remain unbiased, GoBear will redirect users to the bank for applications processing. All requirements can be sent via email.
GoBear currently has over 3.6 million active users across Southeast Asia.