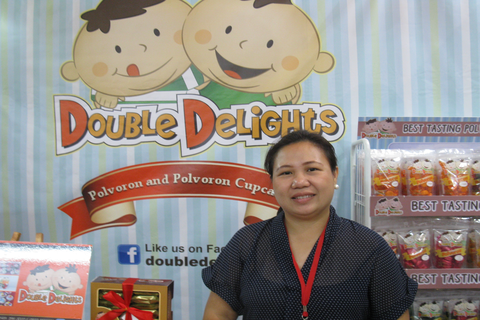 Since high school, Anne Enerio has always been fond of making polvoron for herself. She continued this hobby until she had a family of her own. She did not think this would open a lucrative business opportunity for her.

After earning her BS Food Technology degree from the University of the Philippines, she spent several years working for a large food manufacturing company until she entertained the idea of establishing a business out of making polvoron.

Drawing inspiration from her two sons, Daniel and Daryl, she established the Double Delights Food Products in 2011. The small business was an instant success during its first few months of operations. But Enerio knew that it won't be long before her customers start to look for other products to buy. "It was only a matter of time before they go. I had to think of a way to increase my customers and retain them," she said.

Polvoron innovation

Since every sari-sari store can produce its own polvoron, each of those can be considered as a possible competitor for Enerio. Thus, she introduced an innovation to her product---polvoron shaped like cupcake with an icing design on top. Not surprisingly, it was an instant hit. Striking while the iron was still hot, she then launched another new product---chocolate coated polvoron bars. Consequently, she was able not just to retain her customers but also to add new ones as well.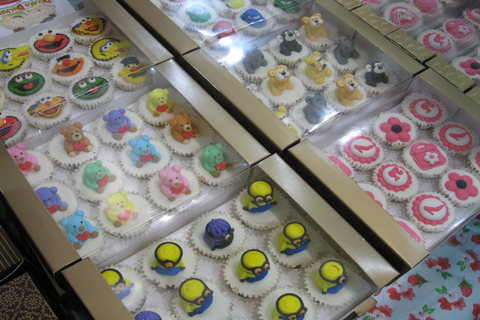 "I learned that it's very important to offer something new to the market. If you have an existing product, continue to improve it. You should at least make it a point that if you release a new product, you have to think of a new one for the future. Be a step ahead of the competition," Enerio emphasized.

Her business' leverage, she thinks, lies on her dedication to create new products and to tap new market segments. It obviously worked. From a small business run by herself and her husband, Double Delights now employs about 20 to 25 employees, which consist of administrative, sales, and production personnel.

Getting ready for franchising

The business is currently open for resellers. But Enerio hinted that it might try the franchising business model. "We're still in the process of evaluating if franchising will work for us. In the past, we've encountered some of our resellers who can't focus on our product because they have other jobs. We have to weigh the advantages and disadvantages first before we get into franchising," Enerio said.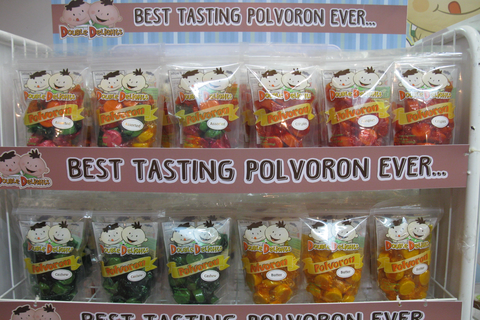 Presently, most of their resellers are within Metro Manila. Double Delights has also started exporting its products overseas, particularly to the US and Canada.

The company recently launched a new store called Icing Royale, which sells a number of icing designs from funny emoticons to cute cartoon characters. Each piece is made and designed manually. This new unit now supplies to a number of bakeries and pastry shops across the metro.

Discovering more ideas

By the end of our short encounter, she also mentioned that she is an avid reader of Entrepreneur.com.ph. "I try to read different kinds of articles everyday to learn new business concepts and ideas. It's something that every aspiring or experienced entrepreneur should do if you ask me," Enerio said.

She encourages her fellow entrepreneurs to always focus and be hands-on when it comes to managing their business. "There are a lot of small and medium entrepreneurs like me out there. What I'll tell them is to really work hard. Start with something you love to do. Always try to learn something new. Always be open-minded and don't be boastful. If you want to be a successful entrepreneur, you have to learn how to innovate and not to imitate."
ADVERTISEMENT - CONTINUE READING BELOW
Learn how to make polvoron here.