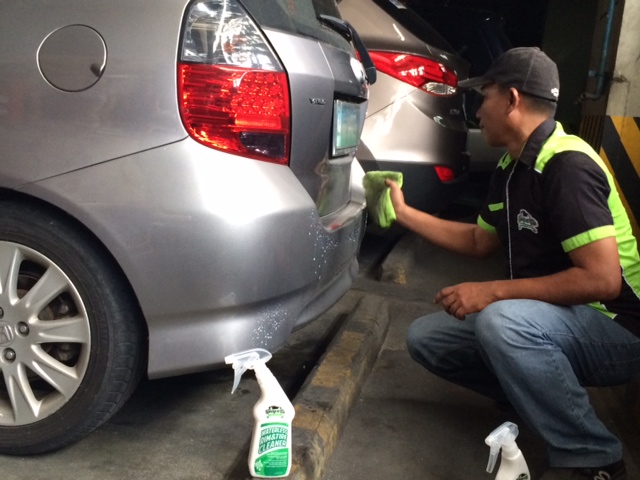 <>At first, it was a product especially made for a small car wash company. Now, Spray n' Go Waterless Car Cleaners has become one of the most prominent do-it-yourself car cleaning merchandises available locally.  
The product was developed in 2012 by a company that distributes personal and skin care goods. "The formula for the car cleaner was originally exclusive for car wash cleaning businesses only. The founder then came up with the great idea of establishing it as a brand that targets individual car owners aside from car wash service providers and automotive shops," recalled Spray n' Go marketing lead Krishna Javier.
All-local car cleaning product
Aside from it being locally-manufactured, the formula itself is comprised of obtainable raw materials that are abundant in the country. Interestingly, one of the product's major components is coconut. "We want our fellow countrymen to know that this is a one-of-a-kind merchandise that's not only locally produced, but also made of mostly local products," Javier shared.
The brand now offers three kinds of waterless and eco-friendly products. The Waterless Car Wash and Quick Detailer features a coconut-based wax that serves as a protection for the car during the cleaning process. It also gives the vehicle an appealing glossy exterior that can last for days after the clean-up.
The Glass Cleaner is another product that should be applied on the car's windows and windshield to prevent watermark build-up. The Rim and Tire Cleaner effortlessly removes any kind of dirt and dust even on aluminum and alloy wheels.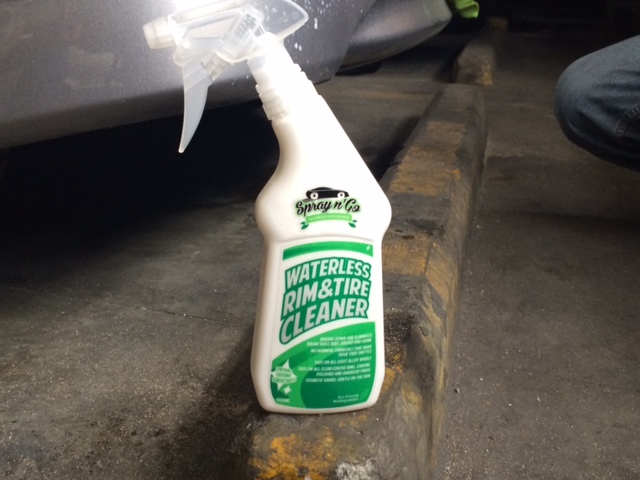 Each cleaner is contained in a spray bottle for easy grip and application. By following three simple steps–spray, swipe, and polish–the cleaning time is significantly reduced compared to any traditional car wash service. The products come in three sizes to suit the client's preference–the handy, the budget, and the biggies–all of which are available at reasonable tag prices.
"Our products are pocket-friendly given the quality provided to our customers. We can say that we have the leverage in pricing compared to our competitors," Javier said.
Great cause for nature and community
One of the company's vision and mission is to help raise environmental awareness of local consumers. As of late, the company has been hosting several car shows to promote their advocacy. Its most recent one is the Wheels for Wheels Benefit Auto Show, aimed at encouraging car drivers to promote greener roads across the country.
On another note, the company also focuses on helping the unemployed get jobs or get into entrepreneurship. Its business strategy involves coordinating with potential business partners or entrepreneurs to assist them in establishing their own car wash venture or product retail and distribution business.
At present, Spray n' Go focuses more on enticing car dealers, car enthusiasts, and auto shop owners. "This is one way of helping our fellowmen earn money. We offer more opportunities in employment or entrepreneurship," affirmed Javier.
The Spray n' Go marketing lead admitted that this is an advocacy the business wishes that other companies (and future entrepreneurs) should emulate. "We want to lead the way in making the Filipinos become eco-conscious. At the same time, we try our best to help our countrymen get jobs. Whenever entrepreneurs make, create, or enter a business, aside from earning a profit, they should also think of how we they can give back to the community," Javier asserted.
ADVERTISEMENT - CONTINUE READING BELOW