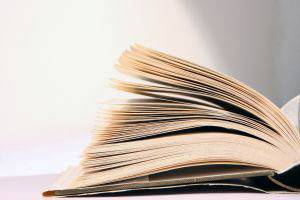 Tutoring children or adults while holding a full-time job or business is one of the easiest ways to earn extra cash.  It makes an ideal sideline gig since it is easier to schedule within your week and one session only lasts 1 to 1 ½ hours on average.
The going rate for tutors range from P450 to P1,000 per hour depending on the qualifications of the teacher and the difficulty of the subject being taught.
ADVERTISEMENT - CONTINUE READING BELOW
Below are three tips to jumpstart your own tutoring business:
1. Assess your skills


The first thing you should do is consider the skills you already have and know whether there is a market need for it. Do you have an excellent grasp of the English language? Then you should considering offering English classes. Or are you great at Math? A lot of busy parents hire tutors to help their kids with their Math subjects in school.

Knowing a foreign language is also an advantage. There is a demand for people who know how to speak Mandarin since more and more schools are offering it now as a foreign language class.  If you are a chef and specialize in a specific cuisine, try offering private cooking lessons at home.

2. Network

The best way to get clients is through referrals. Tell your friends and family that you want to offer lessons.  You should also consider calling people within your alumni network in grade school or college and asking for referrals.  Parents are more inclined to hire tutors that are recommended by people they know.

If networking is not your thing, you can opt to work for a tutoring center. Your hourly teaching rate will then depend on the center's policy but it will be easier to get clients. Most tutoring centers offer flexible schedules for teachers.

3.  Get certified
ADVERTISEMENT - CONTINUE READING BELOW
Now that you've started your tutoring business, the next thing that you should consider is getting certified. There are many programs available that will certify you as an expert in a particular area of study like English teaching or Mandarin proficiency. Getting a certificate takes your knowledge to the next level and more importantly will make it easier for you to dream big if you decide to open your own school or tutoring center in the future.
For more articles on  part-time stints, click here.