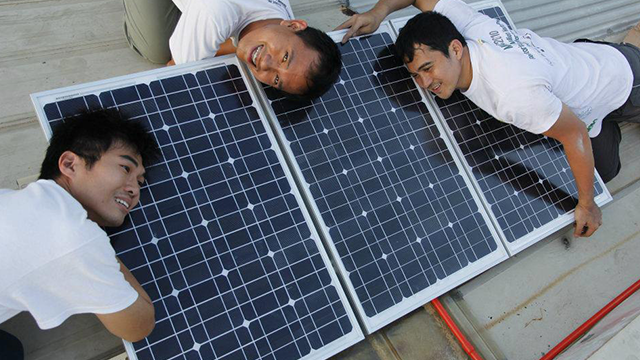 Startups that address the energy crisis by providing energy conservation solutions are gaining the biggest support from funders.
This has been the case for three startups focused on "Sustainable Energy Solutions" at this year's Impact Hub Manila fellowship program. In the latest funding round, Impact Hub Manila partnered with World Wildlife Fund for Nature (WWF), Peace and Equity Foundation (PEF) and the Asian Development Bank (ADB) to look for startups with brilliant ideas on how to save and conserve energy.
ADVERTISEMENT - CONTINUE READING BELOW
Impact Hub Manila and the rest of the partners chose the topic of sustainable energy solutions because it is an issue that affects the majority of the population. As Ria Lambino of WWF pointed out, energy is a pressing issue not just in the Philippines, but globally.  "There is more knowledge and growing interest about climate change and clean technology," she added.
"Impact Hub's fellowship program is unique in the startup incubator space as we are topic-centered," explained LizAn Kuster, one of Impact Hub's co-founder.
When Impact Hub Manila made the callout for startups interested in creating sustainable energy solutions, they received around 50 applications. Out of all the entries, eight were chosen as finalists.
After a rigorous two-month boot camp and accelerator program, three startups emerged victorious. The first is CleverHeat, a solar-powered refrigeration system. The next one is HiGi Energy, makers of environment-friendly briquettes (blocks of charcoal or coal dust) for cooking. Last but not the least was the Solar Sari-Sari Store – a portable solar energy station for lighting, water purification, mobile phone charging and refrigeration.
ADVERTISEMENT - CONTINUE READING BELOW
These three fellows will now enter the incubation phase, where they receive prizes valued at Php 800,000 each. This is made up of seed funding worth Php 500,000 each and access to the collaborative co-working community of Impact Hub. This community facilitates introductions and connections to like-minded peers, investors and experts on energy and entrepreneurship.
Aside from this prize package, they will also be continuously trained, mentored, and coached over the course of six months. This includes their inclusion in Bootstrap Manila, their first exposure at pitching in front of an international audience. It is a chance for the teams to share their best practices and experiences, and establish relationships that will mutually benefit startups from Jakarta, Berlin and other major global cities.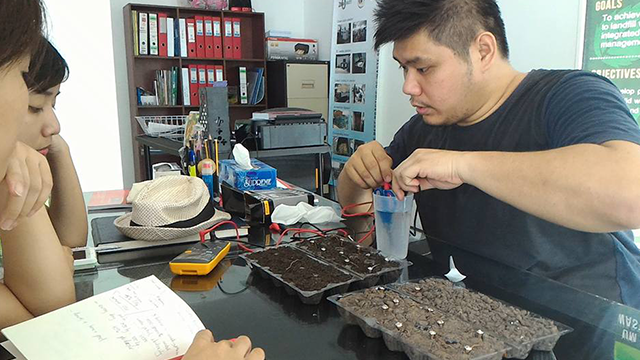 ADVERTISEMENT - CONTINUE READING BELOW
For the makers of CleverHeat, they expressed that they joined the fellowship because they would like to see a future world with lower carbon footprint, and provide businesses with financially viable and cost-effective options to shift to green energy.
"We believe that the fellowship will equip us with the necessary tools for us to hustle well. As the start-up world is full of uncertainties, unlike a traditional business, we cannot just copy other [companies'] business model and expect to succeed," said CleverHeat partners Brian Tan Seng and King Kurl Seroje.
"We would like to disrupt the industry by becoming the choice of solution. We intend to develop the product to become as cost-effective as possible," they added.
On the other hand, Haze Pajotagana and Zherluck Rodriguez of HiGi Energy said that they joined the program because they want to hone their entrepreneurial skills and also collaborate with people from different sectors.
ADVERTISEMENT - CONTINUE READING BELOW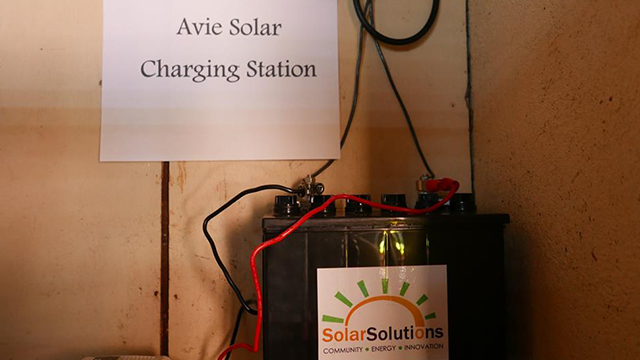 Both Haze and Zherluck achieved their goals because during the boot camp, they have already sold approximately 1,000 briquettes in Tarlac. They have also seen an increase in their customer base at a rate of two individuals weekly. Aside from constantly upgrading their product, they have also been declared as the first runner up in the Global Entrepreneurship Summit held in Silicon Valley.
ADVERTISEMENT - CONTINUE READING BELOW
"As entrepreneurs, and as founders of a startup, success for us is seeing how much positive change we have made in the lives of our customers," they said.
For Rey Guerrero of Solar Solutions, their Solar Sari-Sari Store is already on its fourth iteration. They wanted to join the fellowship to improve on their product and meet the startup community.
"Learning from workshops and mentors has helped our organization to be more business-oriented and direction-setting in terms of the products and services that we are going to focus [on]. We have also improved our business and financial planning," he said.
Ultimately, Rey and the rest of the team want to empower communities and individuals through renewable energy. As Rey put it, "We envision that everyone will have accessible and safe energy."
*****
Nicai de Guzman is the marketing head of Rising Tide, a technology solutions company. She is also the Manila bureau manager of Probe Media Foundation's Mulat Pinoy-Kabataan News Network and a regular contributor for SPOT.ph. Follow her on Twitter, @nicaideguzman, and LinkedIn, https://www.linkedin.com/in/nicaideguzman.
ADVERTISEMENT - CONTINUE READING BELOW