Online stock brokerage firm CitisecOnline (COL) has rolled out a new service aimed at attracting more Filipinos to invest in the local stock market.
Called "COL Easy Investment," the program seeks to minimize risk and maximize earning potential for investors in the stock market over several years. It encourages investing a fixed amount of money at regular increments over an extended period of time, thus enabling investors to purchase more shares when prices are low and buy less when prices are high.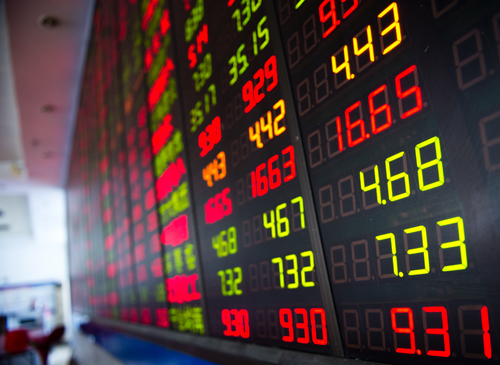 Conrado Bate, COL president and CEO, explains the investment program: "Stocks have traditionally yielded the best returns among all investment vehicles, and yet the public has remained apprehensive about investing in equity. This apprehension can be tied to lack of awareness about how the stock market works, coupled with the negative publicity the stock market has generated in the past."
ADVERTISEMENT - CONTINUE READING BELOW
But by enlisting in the program, he says, investors can make their savings multiply exponentially by regularly allotting as low as P5,000 to purchase "blue chips," or shares in companies perceived to be stable and to have a good performance record.
The program offers the investor to choose from a list of stocks preselected by COL's analysts. Among the stocks are those of top companies like the Bank of the Philippine Islands, Ayala Land Inc., Jollibee Foods Corp., Manila Water Co., Philippine Long Distance Telephone Co. (PLDT), and SM Prime Holdings Inc.
"The returns from this program will be better in the long term, "Bate says. "For their investment to grow significantly, however, people who want to invest in this fund must be willing to wait anywhere from three to five years. I must emphasize that this is a vehicle for people who want to start saving up for retirement, or for those people who have a long term goal."
ADVERTISEMENT - CONTINUE READING BELOW
COL's services being online, the account holder can execute buy-and-sell orders without the hassle of getting through to a broker every time, unlike in the traditional stock market. Transparent investment processes are ensured at all times because investors can monitor their transactions and stocks anytime from anywhere.
Explains Bate: "For young investors, it is a personal wealth-building tool and an ideal way to build a retirement fund. The method effectively reduces volatility in any portfolio as the risks of investing in the market diminish over time. In contrast, because of inflation, the risk of savings products increases over time."
The company believes the Easy Investment Program will attract investors who have little time, little knowledge, or little money to get into stocks. To attract average investors to join the program, the company has come up with training seminars that seek to educate people on the basics of stock investment and to promote the idea of investing their money on a staggered basis.
ADVERTISEMENT - CONTINUE READING BELOW
"Last year, the Philippine Stock Exchange did a study that showed that only 100,000 people in the country were actively trading in the stock market," he says. "Contrast this to the total population of over 85 million Filipinos, and you will see clearly that there's room for growth in the industry. This potential growth will not only drive the stock market but the entire economy as well."
He explains that for all investors, an ideal entry point to the stock market is the dollar-cost averaging program. This involves investing a set amount of money at regular intervals over a long period of time so the investor can take advantage of the rises and falls in the investment price.
"The program takes the guesswork out of stock investment because we basically suggest the right stocks and investment vehicles for you," he says. "Investors only have to figure out how much disposable income they have, which is the money they can afford to invest for the long term. Because the fund basically shields investors from market volatility, the returns on their investment will be bigger in the long run."
ADVERTISEMENT - CONTINUE READING BELOW
How to Start Investing Online
Citisec says signing up for its COL Easy Investment Program takes only four easy steps:
Sign up for a COL account Download the forms at www.citiseconline.com/easy
Decide on the fixed amount and schedule of your payments.
Choose from the prescreened blue-chip stocks from the list.
Start tracking your investments through the Internet by logging on to your COL account.
CitisecOnline conducts monthly seminars for new or prospective investors who want to familiarize themselves with stock market trading. The seminar schedules are posted on COL's website, www.citiseconline.com.
CONTACT DETAILS:
CITISECONLINE.COM INC.
2401B East Tower, Philippine Stock Exchange Center
Ortigas Center, Pasig City
Telephone: (02) 633-7777
Website: www.citiseconline.com
Related articles:
The basics of playing the stock market