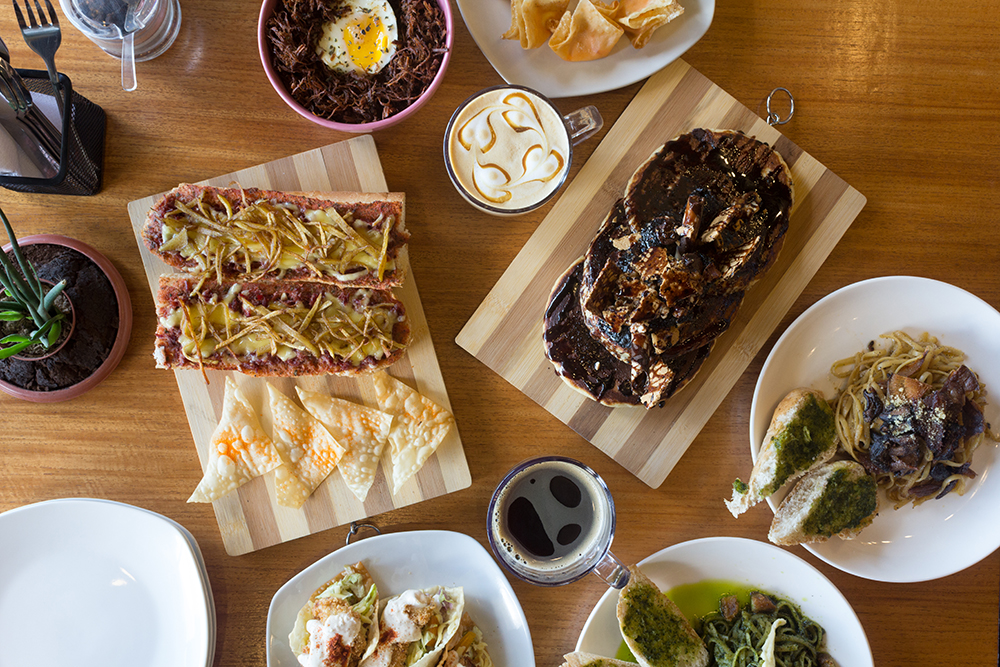 The founders of Sulok Cafe have the habit of doing what a number of business owners tend to avoid: they understate the merits of their product.
When asked to describe Sulok, Rods Escobar, who co-founded the place with his girlfriend Andy Wong, answered by saying that everyone has a sulok (or a corner) that they've gotten used to visiting. "A comfort zone,'' he said. And that, according to him, is what the café is; "nothing pretentious. It's just a corner that people can go to."
ADVERTISEMENT - CONTINUE READING BELOW
Since its launch last July, Sulok has become a brick and mortar testament to the virtues of resourcefulness and unorthodox marketing. It had a difficult first month, the couple admitted, but the business is slowly making progress in a campaign to be one of the more prominent names in Antipolo's thriving cafe scene.
Setting up Sulok
Before setting up shop in Antipolo, Escobar handled accounts for an advertising agency, while Wong worked for various start-ups. It was this set-up that inspired them to begin working together to start their own business. 
''[During my previous work,] I met a lot of business owners who were mostly our age,'' Wong said. ''We envied them because they were all doing well. 
"That's why [Wong] and I decided to put up our own business,'' Escobar added. ''At the end of the day, when you're working for a corporation, you're an employee making other people rich. If you can make other people rich, why not make yourself rich?"
ADVERTISEMENT - CONTINUE READING BELOW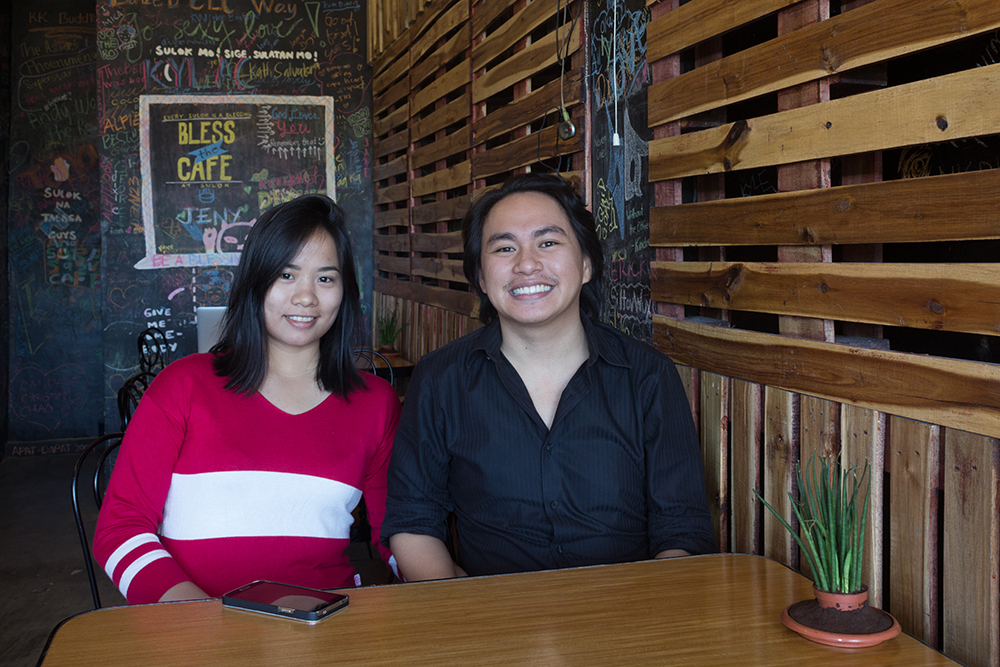 After pooling their resources—including years worth of savings they could have used for their wedding—the couple eventually acquired an affordable spot at the second floor of the Okinari Arcade Building near the Ynares Center and used it to start a cafe. There were, however, a few concerns for the couple. For one, "money is always a problem," so Wong said. "And there are already a lot of coffee shops here in Antipolo. It's difficult to distinguish yourself from them." "That's what's scary for us," Escobar added. "If this fails, we'll go back to zero. That's going to be another five years working for some employer.''
ADVERTISEMENT - CONTINUE READING BELOW
They remained undeterred, however, and pushed on until they found solutions to their problems. They started with the look, which Escobar jokingly describes as the "We have no money design." They decided on less expensive alternatives to traditional building materials. For example, instead of buying paint, which they would've had to spend for again in about six months, they brought wooden pallets sold in Pasig for Php200 each. These were varnished and used to cover up parts of the wall. On the side, the couple also brought chalk in various colors which guests can use to write whatever they want on the walls. The result is interiors that remain visually interesting despite financial limits.
And then there's the branding of Sulok. In Antipolo, where cafes have the tendency to overpromise and be too overly formal, Sulok is the resident odd ball. On its Facebook page, the cafe is presented like an actual human being; an at-times cheeky, at-times cheesy persona managed by Escobar himself to converse with netizens and drive up online engagement. Meanwhile, customers who come to the cafe are not called "ma'am or sir." Instead, they are addressed with ''pare, tito, tita," or pretty much any affectionate term commonly used in place of someone else's name. In nearly everything that has to do with the Sulok brand, there is a touch of casualness, a lack of pretension fitting for a place that seeks to be a comfort zone. And it has become just that for a lot of people.
ADVERTISEMENT - CONTINUE READING BELOW
"One of the reviewers of the cafe on Facebook said that when they visited, they didn't feel like customers," Escobar related. "They felt like they visited a friend. 5 stars."
But it's not just the ambiance that's getting glowing reviews; the food has also been getting a measure of positive feedback. Developed with the help of Chef Janine Tolentino—a family friend of Wong—the menu features items that complement various facets of the establishment's identity. For example, the café serves pasta dishes flavored with the likes of malunggay and the combined forces of tuyo and mushroom, which, intended or not, mirror Sulok's modest yet stylish character.
ADVERTISEMENT - CONTINUE READING BELOW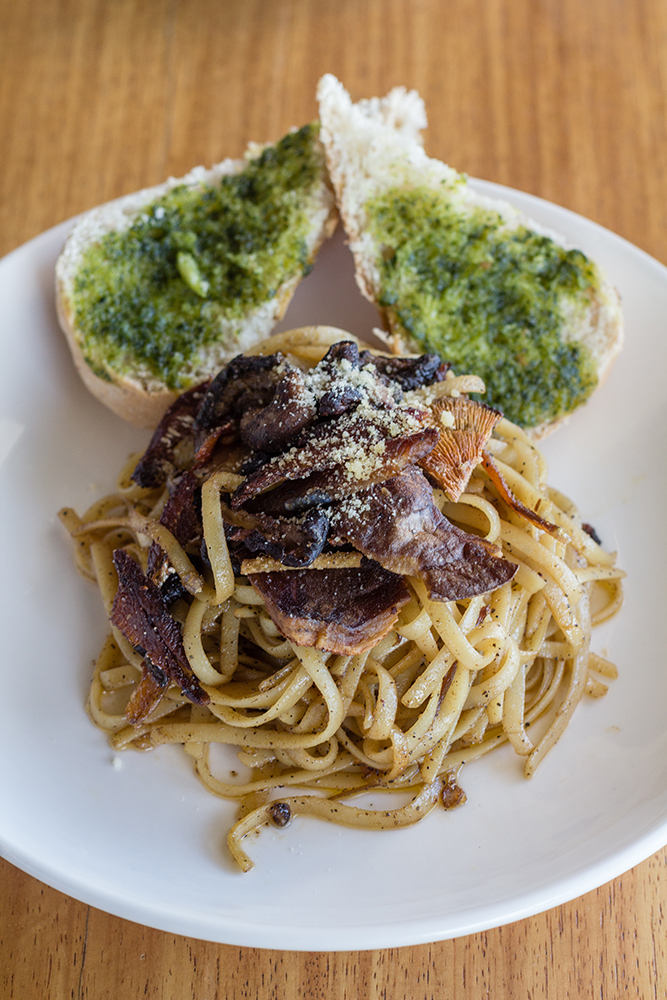 Other dishes echo the cafe's desire to be a casual crowd pleaser. These include a hearty bowl of adobo flakes, and a spicy yet creamy serving of chili poppers. Sulok's coffee choices meanwhile exhibit the refined taste of its founders. The Café Antonio, for instance, is a smooth mix of coffee and milk; it's got character but it's not overwhelming.
ADVERTISEMENT - CONTINUE READING BELOW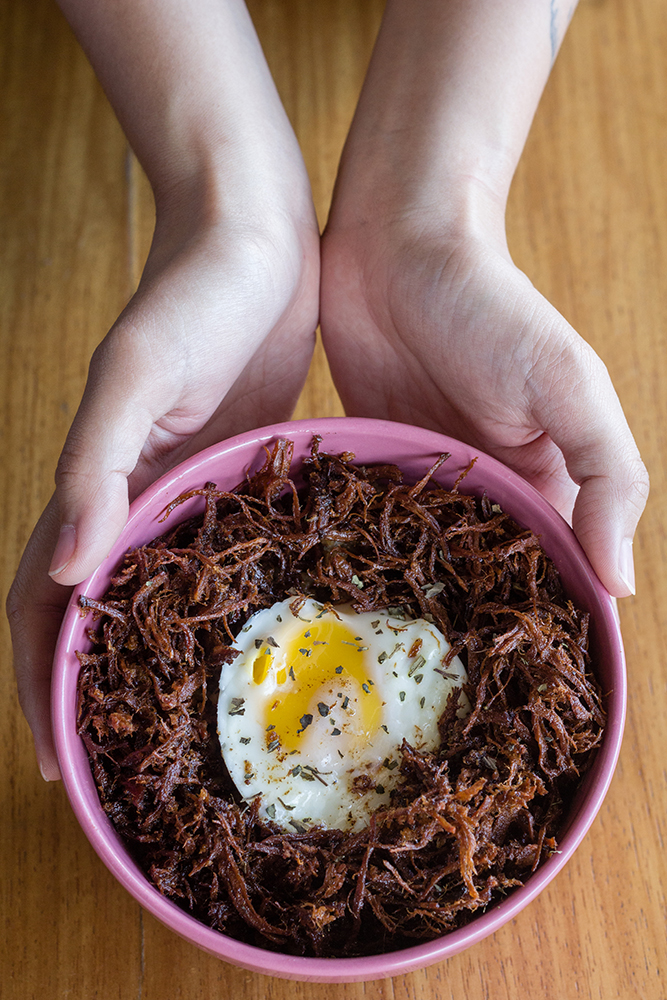 "It's the closest thing to the usual stuff," Escobar said of the café's menu "but it's different." 
Fittingly, this is the best way to describe this business. Coffee shop regulars will find something familiar in the small but blossoming enterprise but they will also find something unusual. It is odd enough to get attention but not eccentric enough to alienate a substantial amount of potential consumers. And because of this, so far it's doing well—despite the things that its owners would say about it.   
ADVERTISEMENT - CONTINUE READING BELOW
*****