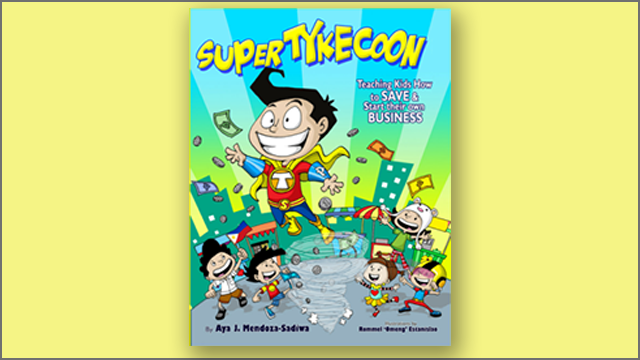 There are super heroes that save the world, then there are those who help one save cash.
Or that's what Bayan Komiks wish kids and the young-at-heart to emulate in their children's book, Super Tykecoon. Written by Aya J. Mendoza-Sadiwa, the comic book aims to teach children the value of money and entrepreneurship at an early age, with the help of a superhero who sure knows how to handle the cash.
ADVERTISEMENT - CONTINUE READING BELOW
During the World Economic Forum in January, some entrepreneurs and business experts challenged governments and companies globally to turn the 75 million unemployed youth (based on United Nations' latest tally) worldwide into entrepreneurs.
But of course, such challenge takes numerous small steps, and it helps to begin at a young age.
The comic book can easily become part of that solution with its textbook format, complete with activities set for a classroom set-up.
Here are some of the lessons Super Tykecoon has for kids: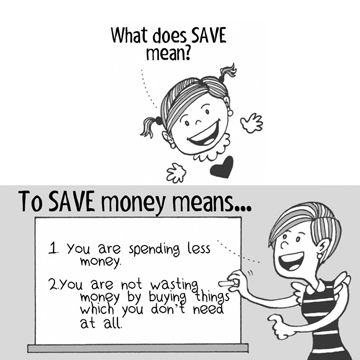 ADVERTISEMENT - CONTINUE READING BELOW
1. The basics
True to its textbook form, the comic book started by defining key terms repeatedly used throughout the material like business, entrepreneur, time and save. A grade-schooler may easily digest fairly big terms with Sadiwa's relatable vignettes as most of them have family settings.
The concept of business, for one, is introduced through a father who can stay home with his kids, while managing a business. The main character was confused on how he can make a living for his family when he's just home, but the dilemma was easily segued to the idea of managing a business and being one's boss.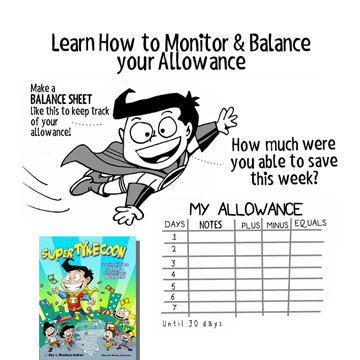 ADVERTISEMENT - CONTINUE READING BELOW
2. Savings
Even for adults, the idea of keeping savings is still difficult for some, especially with numerous bills, responsibilities and well, temptations. Sadiwa creatively presented the idea to children with three sidekicks for Super Tykecoon: Minus, Plus and Equals. As their names suggest, the heroes represent the labels of a chart one may keep when tracking personal budget.
Super Tykecoon then reminds the main character when handling money: does that go with minus or plus? Now that's one way of keeping reminders fun.
3. Starting a business
How does one plant the seed of entrepreneurship to kids? Easy, by luring them to have something they love.
Sadiwa introduced a character who wish to travel abroad but has to save enough money to purchase a plane ticket. Aside from keeping savings, kids are then encouraged to find a solution to common problems and earn money in the process. For the main character, it was something her friends could eat after class.
ADVERTISEMENT - CONTINUE READING BELOW
The story, coupled with an activity of keeping an entrepreneur notebook where one may jot down ideas, encourage kids to look for easy solutions for everyday problems.
4. Execution
But of course, an idea is as good as nothing if not executed properly. Answering the basic questions of where, when and how: the character came up with proper steps she has to take for a successful venture. For her part, it was a detailed list of ingredients for her product, posters for marketing, equipped with a financial report, with expected revenues. 
Some chapters of the book are even dedicated for market research and finding funding— set in situations familiar for a grade schooler, like a typical classroom setting or a child asking his or her parents to taste some goods s/he has made.
Well, if kids can build communities in Minecraft, how hard is it really to write a business plan?
ADVERTISEMENT - CONTINUE READING BELOW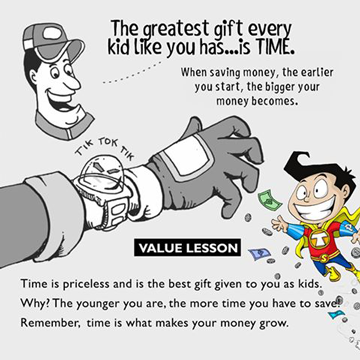 5. Rewards
While all lessons are beneficial, they can easily turn Sisyphean in nature without rewards in sight. Thus, the comic book also cited the fulfillment of business and savings: from the simple joy of buying one's wishes to sharing the happiness to loved ones. As the book says: "Saving money is always an act of love."
ADVERTISEMENT - CONTINUE READING BELOW
*****
 Elyssa Christine Lopez is Entrepreneur.com.ph's staff writer. Follow her on Twitter @elyssalopz.