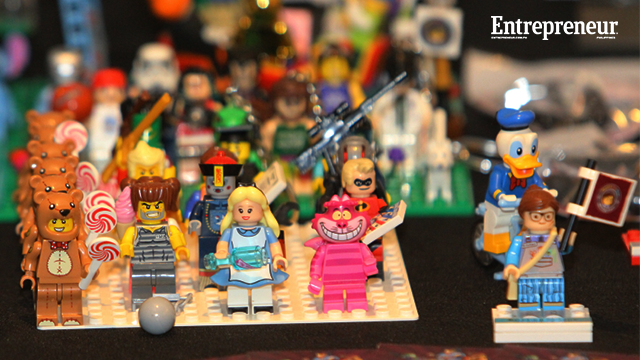 When asked as to why they started their own business, Pau Basilia and Javi Abola said that it's because they are "engaged to be engaged."
The couple has been looking to tie the knot at what Basilia envisioned to be a dream wedding but the lack of funds, she said, has been keeping them away from the aisle. That said, however, Abola then tapped a box Basilia carried with her and claimed that "this" is what's going to make that wedding happen.
ADVERTISEMENT - CONTINUE READING BELOW
"This" was a box of customized stickers Basilia and Abola have been making since the previous year. Under the name, Paper Joy PH, the couple has been selling these products mostly to creative planners looking to decorate their respective projects. And like numerous micro, small to medium enterprises (MSMEs) challenged by the lack of funds, the couple markets and sells their products through various platforms online.  "Through various social media," Basilia explained. "Through Facebook, through Instagram," and just recently, "through Carousell."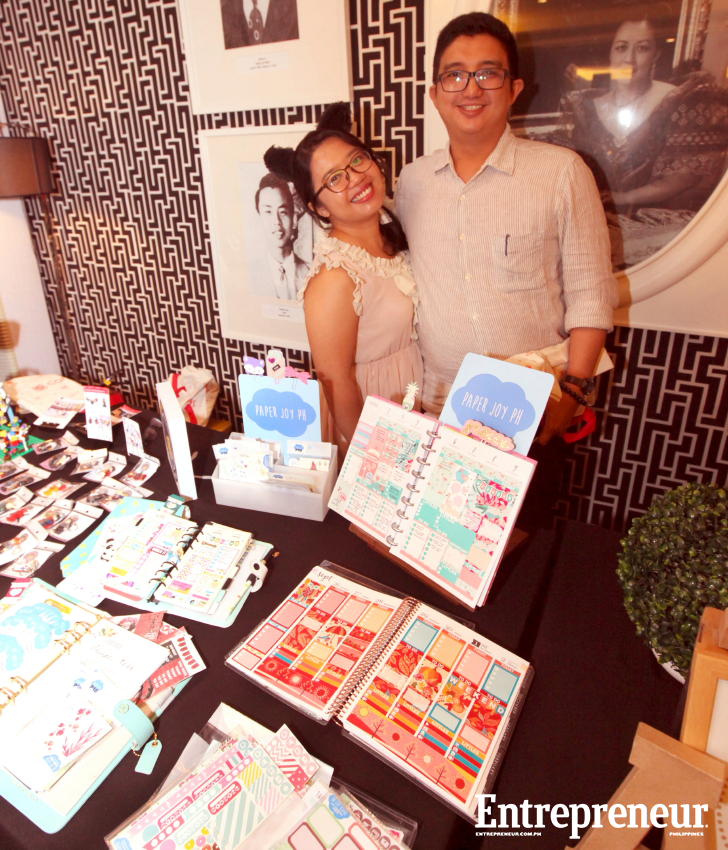 ADVERTISEMENT - CONTINUE READING BELOW
Like the founders of Paper Joy PH, numerous Filipinos have turned to online platforms in order to further their respective businesses. Recent studies have shown that more than 90 percent of local businesses are MSMEs and a significant number of them circumvent their limited resources by leveraging online tools in order to market and sell.
"E-commerce is booming [in the Philippines]," Marcus Tan, one of Carousell's founders said. And that, according to him, is one of the reasons as to why the country has been chosen as the site for its latest expansion.
Founded by a trio of Singaporean techies—Tan and his partners Quek Siu Rui and Lucas Ngoo—Carousell is a mobile classified app designed to make "selling as easy as taking a photo," and "buying as easy as chatting." The app was first launched in 2012 and it was originally created as a platform to buy and sell pre-loved items.
ADVERTISEMENT - CONTINUE READING BELOW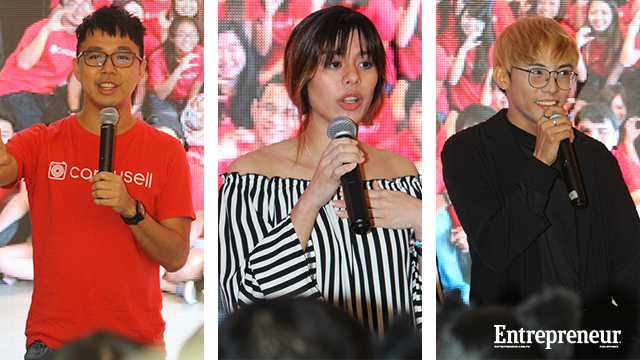 "Wastage is expected to grow 3 times by 2100 and this is a huge problem," Tan said. According to him, Carousell was conceptualized in an attempt to lessen the number of items discarded to various dumpsites. He added that the app and the proactive philosophy behind it, was also inspired by the trio's visit to Silicon Valley where they stayed as part of a student exchange program enabled by their alma mater, the National University of Singapore.
ADVERTISEMENT - CONTINUE READING BELOW
Since its inception, however, Carousell has evolved immensely. It has expanded to 14 cities across the globe, has accumulated about 41 million listings of items up for sale and has become a platform used to sell items that are not necessarily pre-loved (the stickers of Paper Joy PH, for instance, are among them). According to Tan, the app continues to grow and its recent entry to the Phillippines has contributed significantly to that growth.
"We're very happy to be here," he said.
Carousell first launched in the Philippines back in May 2016. And while it has only been a couple of months since then, the app has already seen a 110 percent month-on-month growth in listings and a 240 percent month-on-month growth in transactions as of the third quarter of the year. According to Tan, this can be attributed to the smart phone-savvy, retail-loving culture of Filipinos.
"The Philippines is a natural market [for Carousell]," Tan said. "To put it into perspective, in Singapore, it took about two years for us to reach half a million listings." And this is a milestone the company managed to achieve in the Philippines in less than six months.
ADVERTISEMENT - CONTINUE READING BELOW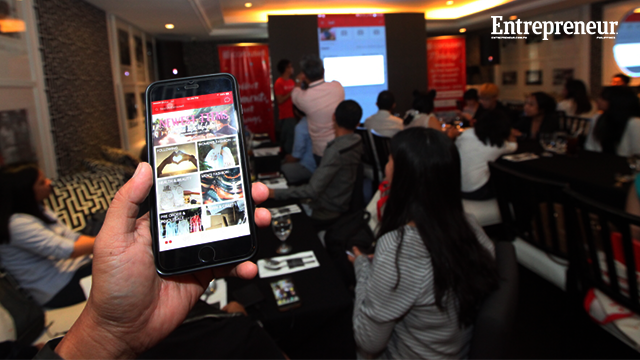 Snap. List. Sell.
Since its launch in the Philippines, Carousell has become a highly active marketplace for local vendors. "There's really something for everyone," Basilia said and these include a range of items presented during the app's official launch at the Romulo Cafe in Makati. Previously owned books, for instance, have been listed. Women's clothing—which Tan claimed to be highly popular among Carousell buyers—had also been featured.  Nowadays, Tan believes that Carousell is a place where "there is a thrill in discovering something that is rare and unique [for buyers]." These, according to him, can include "vintage cameras from the 1920s" and a painting "by local artist Oscar Zalameda."
ADVERTISEMENT - CONTINUE READING BELOW
For the sellers, meanwhile, Carousell presents a new avenue for e-commerce—an alternative to traditional social media platforms and online markets.
"I wasn't completely sure if I could do alright [as a seller]," said Maxine Lara, the Youtube personality who joined Carousell to get rid of unused clothes and makeup. "But it was actually really, really easy and I was really surprised."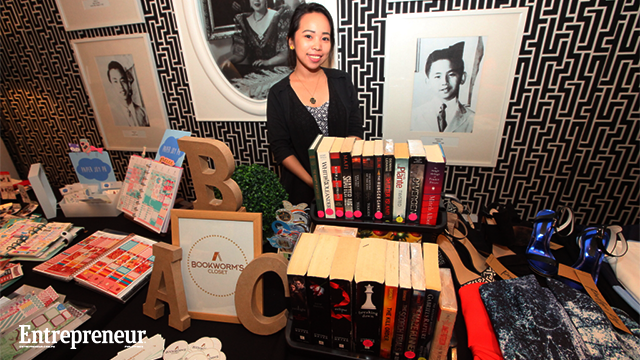 ADVERTISEMENT - CONTINUE READING BELOW
User-friendliness, of course, was one of the initial goals the founders eyed while developing the product. "Snap. List. Sell." is a tagline commonly accompanying the app's collaterals and the founders have designed it to mirror that level of simplicity. Hoping to prove this, Tan, during the launch, took a photo of his watch, and showed how it can be included in the app's listings in less than a minute.
Carousell has other features. Its in-built private messaging system, for one, allows users to communicate without the need to exchange personal information such as email addresses and phone numbers. Meanwhile, its user review system allows the marketplace to curate itself and keep buyers safe from fraudulent transactions. The app is also free to download and it does not take a cut from the earnings of the sellers who, in turn, can also determine the price of the products they sell.
ADVERTISEMENT - CONTINUE READING BELOW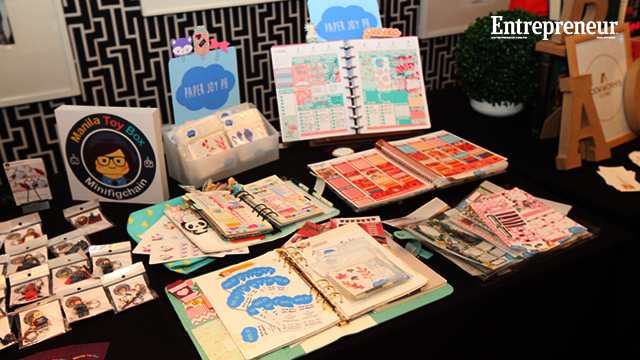 "Carousell has amazed me," said Angela Ronquillo, a user who sells pre-loved clothes. "There were some items which I was prepared to give away, which turned out to be easily sold on Carousell. The community has been really great and responsive."
ADVERTISEMENT - CONTINUE READING BELOW
For Lara, however, Carousell is more than a place to help empty one's closet of unused stuff. Due to the app's easy mechanics as well as its free-for-all system, she sees it as a tool that can leverage the local entrepreneurial spirit.
"I think it opens up a lot of opportunities for people," she said. "A lot of families [who are not well off] have smart phones and access to internet. So, that opens up an opportunity for people to start making it on their own. You can be anyone and everyone and you would still be able to benefit off of Carousell."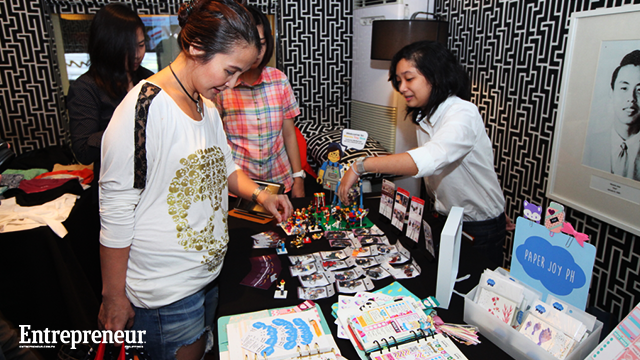 ADVERTISEMENT - CONTINUE READING BELOW
These of course include the founders of Paper Joy PH. The couple said that they've only joined Carousell less than a month ago and already they've gained much interest concerning their products. "What we actually see is that there's already a community, so everyday we're engaging," said Abola. "They're learning more about our product. And the community is vibrant."
All things considered, Abola believes that Carousell can help them achieve their financial goals for the business; these of course include earning enough to afford an ideal wedding ceremony for him and Basilia. "We do not want to wait that long," he said. And should Carousell pull through for them, perhaps they wouldn't have to.
*****
 Angelo Cantera is a journalist who has been covering the lifestyle, travel and business-lifestyle beats for some of the country's major newspapers and magazines. He has worked for The Manila Times and has served as associate editor of asianTraveler Magazine. Also a lensman, he occasionally does photography for his own travel assignments.
ADVERTISEMENT - CONTINUE READING BELOW