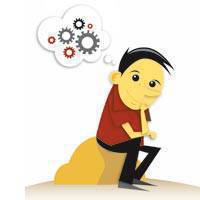 Taking off from the highly successful Startup Weekend Manila last year, telecommunications company Globe Telecom is setting up an incubator focused on helping aspiring technopreneurs launch their own businesses.


This is a unique way of reaching out to tech startup communities and getting them off to a faster start, and a better trajectory. While this project has access to the "big company" resources that an enterprise like Globe would have, it has an independent mandate and the soft touch grassroots community focus necessary for supporting the Philippines' bourgeoning startup ecosystem. The Globe incubator will partner with aspiring technopreneurs by building an end-to-end support system that marries the 'hardware' of big companies with the 'software' of mentorship and community partnership.


ADVERTISEMENT - CONTINUE READING BELOW
[related|post]Startups supported by the Globe incubator have the advantage of access to various platforms of Globe which are usually open only to large established companies. They could qualify for seed capital to help them launch their company faster; and introductions to partner companies within the Globe, Singtel and Ayala networks here and abroad to help them scale bigger. The startups would get education and training programs tailored to their needs, one-on-one mentorship from experts in various fields, and peer support from the local startup community.

Minette B. Navarrete, Head of Globe New Business Group said that this project will provide the startups with the efficient environment and tools needed to build and test, seed funding to enable focus on execution, a startup development program with mentor and community feedback, and support for integrating into business networks.