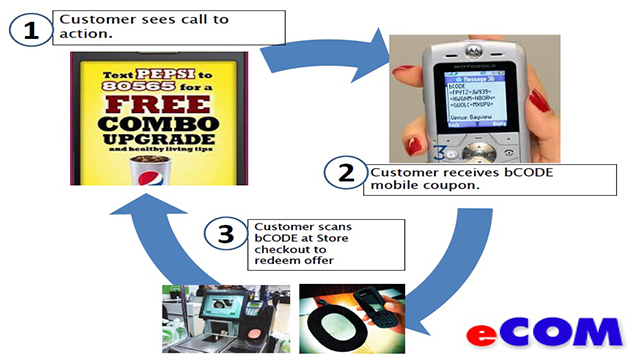 Any operations manager will tell you that the point of sale (POS) and the technology you use for it can make or break your store. After all, customers will remember the act of buying itself and not just the product brought. If they were stalled or waited in line for a long time because of an outdated POS machine or system, they may consider not going back.
ADVERTISEMENT - CONTINUE READING BELOW
Not only does modern POS lessen the hassle for you and your customers, they can also present opportunities for value-added services, aide in your marketing initiatives and create a convenient way to reward your loyal customers.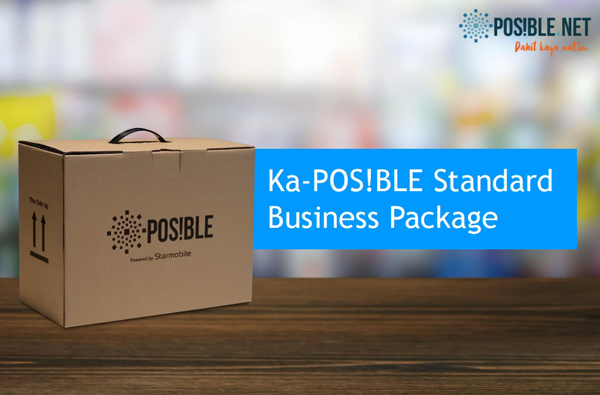 POS!BLE.NET
POS!BLE.NET is a business opportunity for entrepreneurs to level up with services such as digital goods and prepaid selling, bills payment, financial services, loyalty and promo campaigns, and ordering and inventory. Store "Ka-Posible" partners are given a device that serves as a POS which can enable bills payment and financial transactions, also process buying of prepaid credits and other digital goods. It can also serve as a rewards and loyalty inventory and management device.
ADVERTISEMENT - CONTINUE READING BELOW
Sari-sari stores and community marts who have the POS!BLE can process bills payments to major billers, as powered by Meralco Bayad Center. Their customers can pay bills for Meralco, Manila Water, Maynilad, telcos, cable companies, even payment for government agencies such as PAG-IBIG. You can buy e-pins and e-loads for gaming websites like Steam, get credits for prepaid cable like Sky or Cignal, tickets for 2Go, Cebu Pacific, Philippine Airlines and even load for your Beep card.
With the device, you can also load or transfer electronic money accounts and serve as a payment center for COOPs, savings and loans. For example, you can pay using the POS!BLE device and your recipient can receive via Smart Padala and the like. It can also send money to another POS!BLE device.
As a rewards and loyalty platform, POS!BLE can reward retailers or customers on point-credit system and provide real-time transactions and management. POS!BLE also allows members to participate in brand-sponsored loyalty and rewards, programs and promos.
ADVERTISEMENT - CONTINUE READING BELOW
Reloading the POS!BLE wallet can also be done through major banks such as BDO, Security Bank, EastWest Bank, and UnionBank. The standard business package is worth around P30,000, inclusive of device and accessories, pre-installed data SIM card, technical support, reloading support, business orientation, necessary business certifications and some marketing collaterals.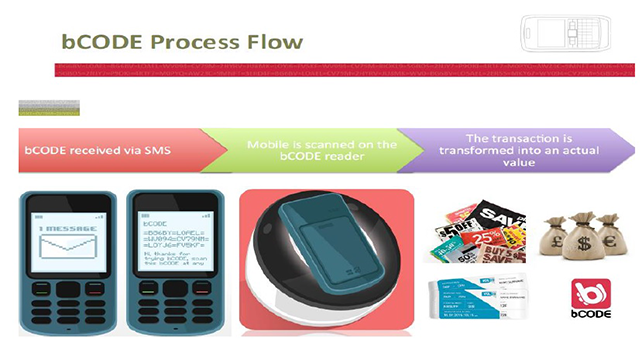 ADVERTISEMENT - CONTINUE READING BELOW
bCODE: SMS Mobile Barcode
bCODE is basically a bar code sent via SMS. It is partnered with a code scanner device for a unique mobile scanning technology that enhances mobile marketing strategies. bCODEs can be used to deliver and authenticate tickets, coupons, loyalty identities and payment credentials to the more than 6 billion mobile phones on the planet.
As a store owner, you can use it to enhance customer engagement with the Filipinos' favorite device: their phones. Brands can also take advantage of this for marketing and promotions by sending mobile coupons. Businesses can also issue mobile tickets or mobile rewards via bCODE.
If a brand has a promo, they simply have to inform their customers to text in a keyword and in return, customers receive the bCODE in their phone. For the customer to redeem the digital goods like coupons or tickets, they just have to scan the bCODE in the scanner at participating stores, meaning the sari-sari store owners or participating merchants who have a bCODE scanner. That's it!
ADVERTISEMENT - CONTINUE READING BELOW
Technology has indeed made it very convenient and innovative for store owners to process their transactions. Some devices like POS!BLE made it possible to make them a one-stop shop for payments and rewards systems like bCODE enhances their customers' experience. As a business owner, all you have to do is keep up with emerging technologies that improve your transactions and sales.
*****
Nicai de Guzman is the marketing head of Rising Tide, a technology solutions company. She is also the Manila bureau manager of Probe Media Foundation's Mulat Pinoy-Kabataan News Network and a regular contributor for SPOT.ph. Follow her on Twitter, @nicaideguzman, and LinkedIn, https://www.linkedin.com/in/nicaideguzman.