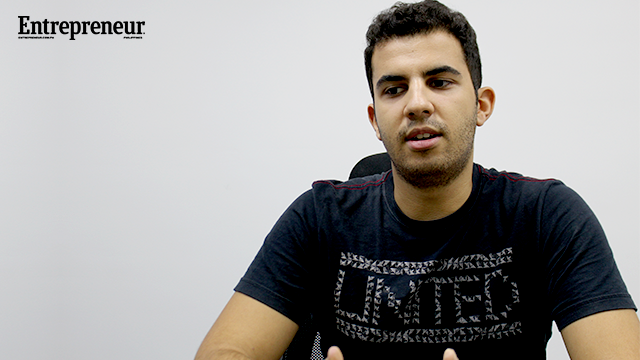 While most were giddy for middle school or simply just had their first communion at 13-years-old, Machine Ventures co-founder and CEO Shahab Shabibi was busy building his first company.
"Almost always, I started companies without any capital," Shabibi said. "With my first company, I didn't think of it at first as such until it started earning money after a year."
ADVERTISEMENT - CONTINUE READING BELOW
At 13, Iranian-born Shabibi launched the first music portal in his home country after realizing there's no available platform for local indie artists to share their music.
Three years after, the programming enthusiast also put up a sports news agency with some friends, which quickly translates sports news in English to its home tongue. The football fan in him simply thought how slow most traditional news outlets were in publishing stories from the games that transpired.
"I'm personally interested in setting up things and coming up with innovative solutions and bringing them to life as soon as possible and with as little resources," Shabibi said.
More than seven years after, this intuitive and creative spirit keeps bringing new startups to life.
Machine Ventures
At 20-years-old, Shabibi has so far built at least five companies, while looking at launching two to three more by year-end.
He doesn't look at it as a race against a time. His tech startup, Machine Ventures, simply has a rich vault of ideas.
ADVERTISEMENT - CONTINUE READING BELOW
Its apprenticeship program—open for students and young adults alike—encourages the open space culture thriving in most Silicon Valley startups. In fact, Shabibi, together with his co-founder Farouk Meralli, don't have closed offices in the Machine headquarters. All employees stay in one area, sharing a long table where they can work better.
"The people who take on the apprenticeship program are usually given a lot of autonomy and authority to [do] what they do, which triggers their entrepreneurial skills in getting things done faster and better," Shabibi said.
This yearning for a collaborative culture sparked when Shabibi found himself at a loss for the right company to get in when he was looking for an internship program in college.
"Most of the interns who were part of the companies I wanted to get in said they simply did errands," Shabibi said. "That's not the experience that will help you grow."
ADVERTISEMENT - CONTINUE READING BELOW
If heartbreak is the best trainer, frustration may be the best inspiration for a business leader.
Shabibi made it his office's promise to create a culture where every employee may create a career path for themselves, without the struggles of the usual office bureaucracies. 
"There are many great companies doing great things very fast but very few focus on the culture," Shabibi said. "So, let's put the technicalities aside and let's work on the culture. This is something that people can succeed [on]."
'Misfits'
The collaborative and creative spirit transcends not only the office layout but the hiring process. For the millennial executive, wisdom and ideas aren't exclusive to the big ups.
"This is a company built on merits. We always say we don't care about your resume or your portfolio, it's all about the personality that you have," Shabibi said. "Do you want to grow HeyKuya or Machine Ventures as much as we want to?"
ADVERTISEMENT - CONTINUE READING BELOW
The apprenticeship program is the best manifestation of the Machine Ventures culture.
If the company deems the intern fit for a specific job in the company, he or she is hired right then and there. Some can enter as a member of the graphic and multimedia team but end up serving the marketing department if the company sees you serve better in that area.
Once hired, employees are required to serve as part of the operations team for at least two days to better understand what the business is about. Yes, even when you signed up as part of the business development team.
"That way, everyone understands if the operations team takes so long to accomplish a task for example, because they've been there, and they know how hard the job is," Shabibi said. "Then everyone works at getting things accomplished, together."
If there's something unpleasant in a specific department or in the company itself, you are entitled to speak up. As a matter of act, Shabibi will personally tell employees on their first day: question everything. 
ADVERTISEMENT - CONTINUE READING BELOW
"I think Machine Ventures is a team of misfits. These are people that didn't have the opportunity to get what they want in different areas that they worked in – may it be in school or at work," Shabibi said. "What's very important for us is to have them be heard."
If usual offices hold company-wide surveys every quarter, the company holds monthly meetings with everyone required to recommend or suggest an improvement, sometimes, even question decisions made.
"I think it's realizing that culture is something that can be manufactured, [but] it's just that it can't be manufactured by one or two people," Shabibi said.  "It's something that has to come from everyone."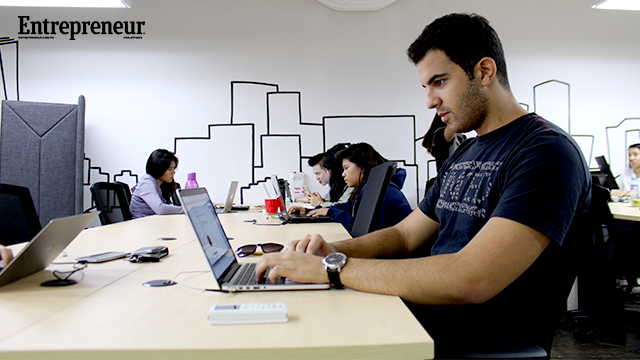 ADVERTISEMENT - CONTINUE READING BELOW
Creative culture
If the numbers are to be studied, this culture has already showed its rewards. Currently, at least 80 to 90 percent of the HeyKuya team are former apprentices. The whole Machine Ventures staff has already successfully handled three companies under its wing: HeyKuya, real-estate finder GetPlace and digital marketing platform Constellation7.
For the young technopreneur, Machine Ventures has three requirements before it starts a venture: it has to be a scale-able, solving a real-world problem and more importantly, inclusive.
"Machine Ventures' growth is not dependent [on] me or my founders, but to the entire company," Shabibi said. "It's having people with the attitude of knowing you are capable of doing things and actually coming up with solutions. That's important to us."
Youth
As if building companies were hard enough, Shabibi leads his herd as if he's senior beyond his peers. At 20-years-old, the technopreneur has built most people spend their lifetimes working hard for.
ADVERTISEMENT - CONTINUE READING BELOW
"If you really want to do something and get started, then all you have to do is break it into components and try to see the first step that you can take," Shabibi said. "[In HeyKuya] we have a vision. We know what short term looks like and every time we make a step, the next one becomes more apparent and clear."
But if there's one thing the millennial credits his fearlessness for, it's the obvious fact that most people his age forget when starting on their own: youth.
"Worst case that happens to me: everything goes bankrupt. But all I have to do is apply for a job the next day and start my normal life," Shabibi said. "There's really nothing that's stopping us. It's just [about] how open you are to taking these risks."
*****
Elyssa Christine Lopez is Entrepreneur.com.ph's staff writer. Follow her on Twitter @elyssalopz. 
ADVERTISEMENT - CONTINUE READING BELOW