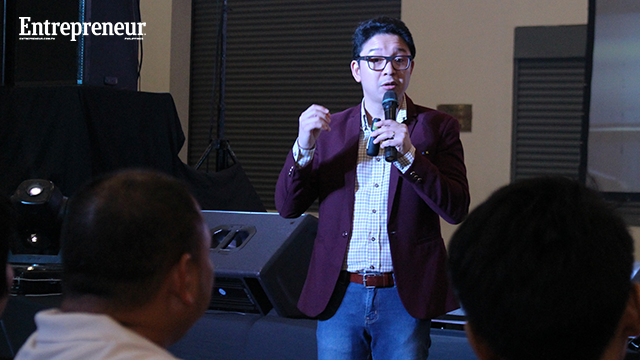 Most of the exhibitors dedicated their booths to filling the participants' tummies in the recently concluded Franchise and Business Expo at the World Trade Center in Pasay City. Indeed, the food and restaurant industry is flourishing, what with the mushrooming of new concepts almost every week, may they be from foreign lands or proudly local.
ADVERTISEMENT - CONTINUE READING BELOW
"In this year alone, there have been around 2000 restaurants that opened in Metro Manila but there are also 800 restaurants that closed at the same time," Mercato Centrale founder RJ Ledesma said in his talk during the second day of the expo, October 15. "It's important to distinguish what is a fad and what is a trend."
One of the pioneers in launching the food park concept in the metropolis, Ledesma shared some trends food entrepreneurs can watch out for if they plan to take on the challenge of staying ahead in the saturated dining game.
1. Modern intercontinental fusion
Filipino diners have become more adventurous with their food choices and the rise of more dining concepts combining cuisine favorites is expected in the coming years.
"The trend then was American cuisine plus another, but this time, there are more concepts combining more adventurous choices… There's Japanese-Peruvian, there's even French-Japanese," Ledesma said.
ADVERTISEMENT - CONTINUE READING BELOW
According to Zomato, an online directory of restaurants in and out of Manila, the top three cuisines found in the country's restaurants are Chinese, Japanese and Korean.
"You can never go wrong with these three, but take it also as a warning that joining these concepts will be competitive," Ledesma added.
2. Everything done better
Probably not entirely called a trend, but a constant expectation and phase in the food industry are new concepts offering something new to a tried and tested specialty.
"Mas malaki, mas masarap, mas malinamnam­—there's always something more," Ledesma said. "There are concepts making otherwise considered regular food into premium choices."
The food entrepreneur cited restaurants offering "better" burgers, "better" hotdogs or "better" street food.
3. Craft expertise
These days, the first thing diners do once food is served is not to pray, but to take pictures. A quick search of the hashtag #foodstagram on Instagram will show a glance of everyone's dinner.
ADVERTISEMENT - CONTINUE READING BELOW
"But these days, people don't just eat food; people eat and enjoy the story behind it," Ledesma explained. "The trend now is food should be artisanal, handmade… there's some special process to how the food was served."
More than its novelty, the farm-to-table restaurants or bars offering craft beers click simply because the concept offers more than just another meal or drink, but an experience.
"Look at your own backyards or hometowns and see what food you can create and make it your own," Ledesma said.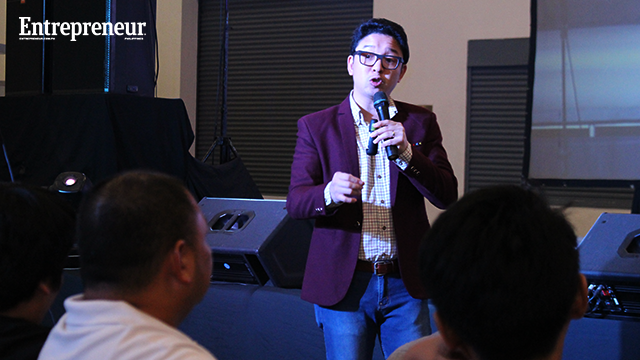 ADVERTISEMENT - CONTINUE READING BELOW
4. Heirloom dishes
Worldwide, heirloom or homemade dishes are taking the spotlight, simply because most diners simply don't have the time to make it at their own homes, according to Ledesma.
"If you think your mom's recipe is the best in the world, for sure, many others would claim the same and many have capitalized on that idea," Ledesma said.
Move away from adobo, and look far and long for Filipino dishes that have yet to gain the attention they deserve. Recently, some international titles have looked on local yam as the next big ingredient.
"There's no dish coming from the Zamboanga [region] yet, or probably something from the Mountain Province. There's much that can still be tapped," Ledesma said.
5. Food parks
Almost every quarter, there's a food park being launched in Metro Manila, with most of its tenants being unknown names who are venturing into the industry for the first time.
ADVERTISEMENT - CONTINUE READING BELOW
"Part of the food parks' allure is its low-cost [to join] and it's the best place to see if your concept is a potential hit," Ledesma said.
Merry Moo Ice Cream and Manang's Chicken are just some of such concepts, which started in Mercato Centrale and are now found in malls.
"The first couple of months of doing business will be all about learning and food parks have the environment apt for startup entrepreneurs," Ledesma said.
*****
 Elyssa Christine Lopez is Entrepreneur.com.ph's staff writer. Follow her on Twitter @elyssalopz.