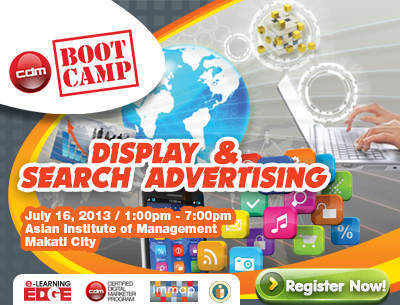 You know that there are millions of customers online. With so many channels and platforms available, how do you use online data to target audiences with relevant offers? How can you maximize reach by combining platforms such as ad networks, search engines, social media sites, video ad networks, publisher sites, and more? How do you minimize your costs and increase effectivity in the process?
ADVERTISEMENT - CONTINUE READING BELOW
Join the CDM Bootcamp on Display and Search Advertising and learn:
The five key skills for a digital media planner and the basics of a digital media plan
What free and paid research tools are available to be able to use deeper demographics and psychographics data to your advantage
How to leverage on ad networks, social platforms, publisher sites, search engines, video ad networks, and more for your media planning
What impact copy and creative may have on your campaigns
Apply digital media planning to your business
To get more details on the program and registration, click here. For the list of speakers, click here.